Get the confidence you need to become an Adult Literacy Tutor, and learn the skills you need to support literacy and numeracy development in adults.
This online skill set is designed to give you the skills you need to become an Adult Literacy Tutor – and is free for Tasmanian residents! For non-Tasmanian residents, the course will cost $479 and an additional $1695 to undertake the assessments. More information further on.
In this course, you will learn contemporary theory on how adults learn, as well as the barriers that make it difficult for some people to learn. You'll learn how to identify individual learner needs, and how to plan and monitor learning activities to suit those needs, as well as how to support learners to achieve their literacy and numeracy goals.
You will explore reading, writing, spelling and maths, and the different contexts in which people use them as literacy and numeracy skills, including using digital technology. You will also be exposed to a range of strategies and resources that may be useful to support learners, including adaptive technologies that can support learners with learning challenges. Throughout the course, you will also learn how to work effectively within organisations, including WHS, policies and procedures, teamwork and communication.
To do well in this course, you will need to have sound digital literacy skills and an appropriate level of language, literacy, numeracy, oral communication and learning skills to a minimum of Australian Core Skills Framework Level 3. This course is delivered in the online environment over a period of ten weeks and includes contemporary readings, videos, podcasts, websites, discussion boards and webinars. It is a highly interactive course where you can expect to spend up to ten hours per week studying, as well as connecting, sharing thoughts and exploring ideas with your teacher and fellow students. Following the ten-week course, you will be given an additional ten weeks to complete the assessment. Ideally you will have a mentor with language, literacy and numeracy expertise and 'learners' to work with, however, role play scenarios are available if needed – and our TasTAFE teachers can play the role of the mentor, if required.
On successful completion of this course, you will receive a Statement of Attainment for the units successfully completed and be equipped with the skills you need to start tutoring adults in a wide range of businesses, organisations and in the community. If you do not wish to be officially assessed, you can complete four simple quizzes and planning tasks for an adult learner to obtain a Statement of Attendance to recognise your learning in the course.
We're here to help…
At TasTAFE, we understand that everyone's journey is different and sometimes you might need some extra support to achieve your study or career goals.
Whether you are at the very start of your training, returning to study after a long break, or looking to upskill in a specific area, we're here to help you to be successful in your chosen field of study, apprenticeship or traineeship.
Our student support services are available for all students, and aim to provide the support you need to make your learning experience just that little bit easier.
Find out more about what support is available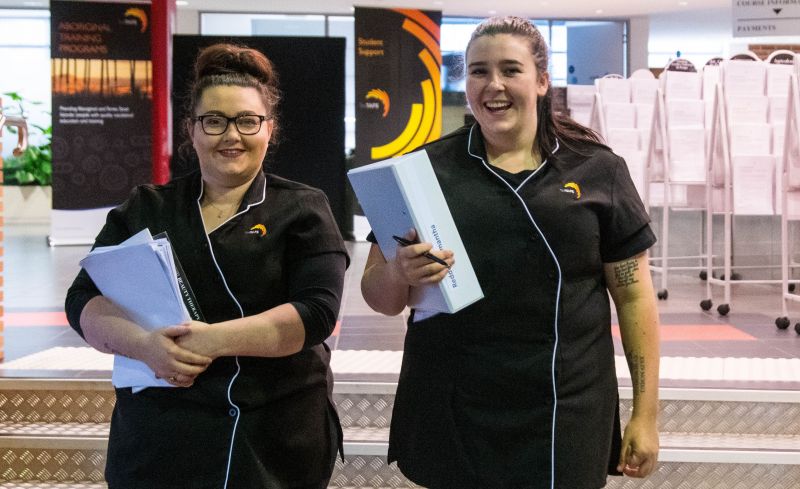 Contact us on 1300 655 307 or info@tastafe.tas.edu.au.