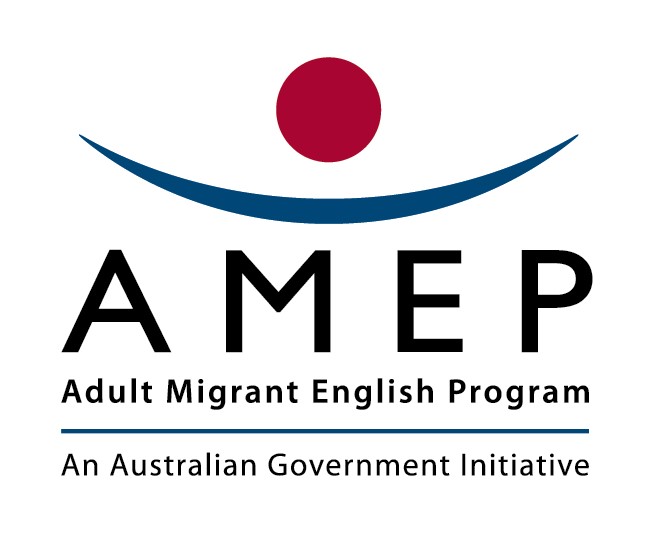 The Adult Migrant English Program (AMEP), funded by the Australian Government Department of Home Affairs, offers free English classes and childcare to eligible migrants and humanitarian entrants. Studying in the AMEP gives students the opportunity to improve their English skills, knowledge about Australian cultures and society while also developing work or further study pathways. TasTAFE has been a proud AMEP provider for more than 25 years.
What you will learn
You will learn English reading, writing, listening and speaking skills to help you adjust to living, working or studying in Australia. You will also learn about Australian cultures, customs, society and the workplace.
Eligibility
The AMEP is available to migrants and humanitarian entrants with eligible permanent or temporary visas. This includes Australian citizens who formerly held an AMEP eligible visa.
To find out if you are eligible, contact the AMEP office at TasTAFE:
If you are not eligible for the AMEP, you can still study the courses offered, however it may involve a fee. Contact the AMEP office at TasTAFE to find out more.
Before you begin the AMEP, you will undertake an initial interview and assessment to determine what course you will be enrolled in. TasTAFE offers four accredited courses from the Certificates in Spoken and Written English:
The AMEP offers unlimited hours of English classes until you reach a vocational level of English. Two streams are available: social and pre-employment. Visa holders who arrived in Australia after 1 October 2020 need to:
Register with the AMEP within 6 months of arrival
Start your classes within 12 months
Complete your course within 5 years.
Location
TasTAFE's AMEP classes are in Hobart at our centrally located Campbell Street campus. The campus offers a warm friendly environment with a library, computer access, student lounges and a cafe. All TasTAFE students have access to speak with student counsellors.
TasTAFE offers a range of AMEP classes to suit your requirements:
Full-time day classes
Part-time day classes
Part-time evening classes
Weekly home tutoring sessions with a trained volunteer.
You can work and study in the AMEP at the same time, as well as study in the AMEP if you are a job seeker. You can ask your Jobactive or employment service provider to refer you to the AMEP at TasTAFE. Learning in the AMEP can count towards mutual obligation requirements.
Distance learning
If our classes do not meet your requirements, TasTAFE can refer you to the AMEP Distance Learning program.
Childcare
Students who study in the AMEP have access to free childcare while they are in class. Free childcare is available for children younger than school age. TasTAFE's Childcare Coordinator will work with you to find childcare in a local childcare centre or family daycare facility. View the AMEP Childcare Frequently Asked Questions (PDF 245KB).
Related programs