Gain the skills you need to succeed in higher-level vocational or university studies, and broaden your career options.
Designed to teach you the skills you need to succeed in higher-level vocational or university education studies, this course will provide you with the opportunity to achieve 36 Level 2 TCE (Tasmanian Certificate of Education) credit points. Successful completion of this course will also allow you to meet the minimum educational requirements of Year 10 English and Mathematics that you'll need to apply for the Australian Defence Force.
In this nationally accredited course, you will create a comprehensive learning plan and portfolio, identifying the skills, strategies and connections you need to achieve your future career goals.
You'll improve your skills at analysing and writing a range of complex texts – including academic writing and writing for personal purposes such as short stories, a blog or an autobiography.
Throughout the course you will learn the skills needed to investigate numerical and statistical information, analyse data and learn to use mathematical formulae for problem-solving with confidence, as well as how to use IT presentation packages. You'll also complete a project of your choice, and be supported to implement and review your outcomes.
This course will be delivered online through video conferencing, independent learning, activities and assessment. You may also like to attend optional on-campus study hubs at Campbell Street and Alanvale campuses with other students in the course and your teachers. To be successful in this course you will need to commit to 20 hours of learning per week.
To make sure this is the right level course for you, you will need to complete an online literacy and numeracy assessment as part of your application. If you need to develop or build your skills before entering this course, we have preparatory courses in General Education and Career Preparation that will get you there.
Note– All nationally recognised VET units contribute credit points towards the achievement of the Tasmanian Certificate of Education (TCE). TCE credit points accrue throughout your lifetime so you can also achieve the TCE as an adult. Find out more about what you need to do to achieve all of the standards of the TCE at: www.tasc.tas.gov.au/students/qualifications/tasmanian-certificate-of-education-tce/
Entry requirements into the Australian Defence Force may change from time to time. Please contact Defence Force Recruiting to confirm current requirements.
Locations, dates & times
Campus
Date
Attendance/Duration
Study type
Apply
Online
Online

1 Feb 2021

-


18 Jun 2021

Full-time

Online, with weekly on-campus study hubs available at Campbell St and Alanvale.

Online
Apply now
Additional Information
We're here to help…
At TasTAFE, we understand that everyone's journey is different and sometimes you might need some extra support to achieve your study or career goals.
Whether you are at the very start of your training, returning to study after a long break, or looking to upskill in a specific area, we're here to help you to be successful in your chosen field of study, apprenticeship or traineeship.
Our student support services are available for all students, and aim to provide the support you need to make your learning experience just that little bit easier.
Find out more about what support is available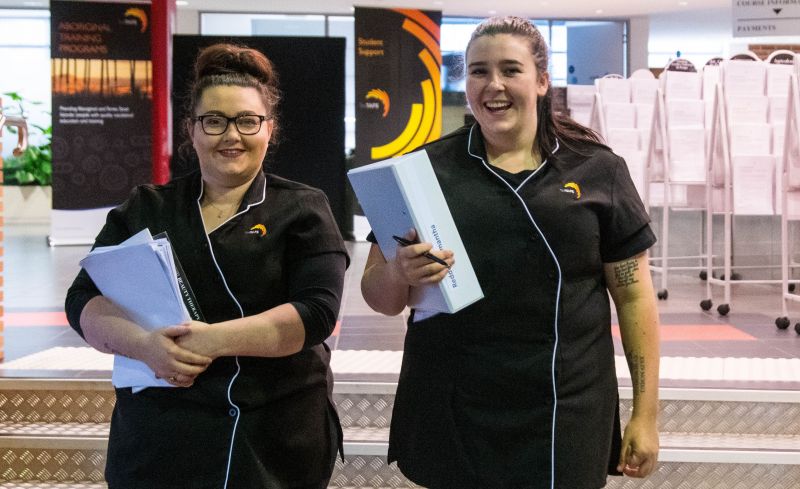 Contact us on 1300 655 307 or info@tastafe.tas.edu.au.