TasTAFE-trained students enjoy success at Tasmanian Training Awards
Published on: 13 Sep 2021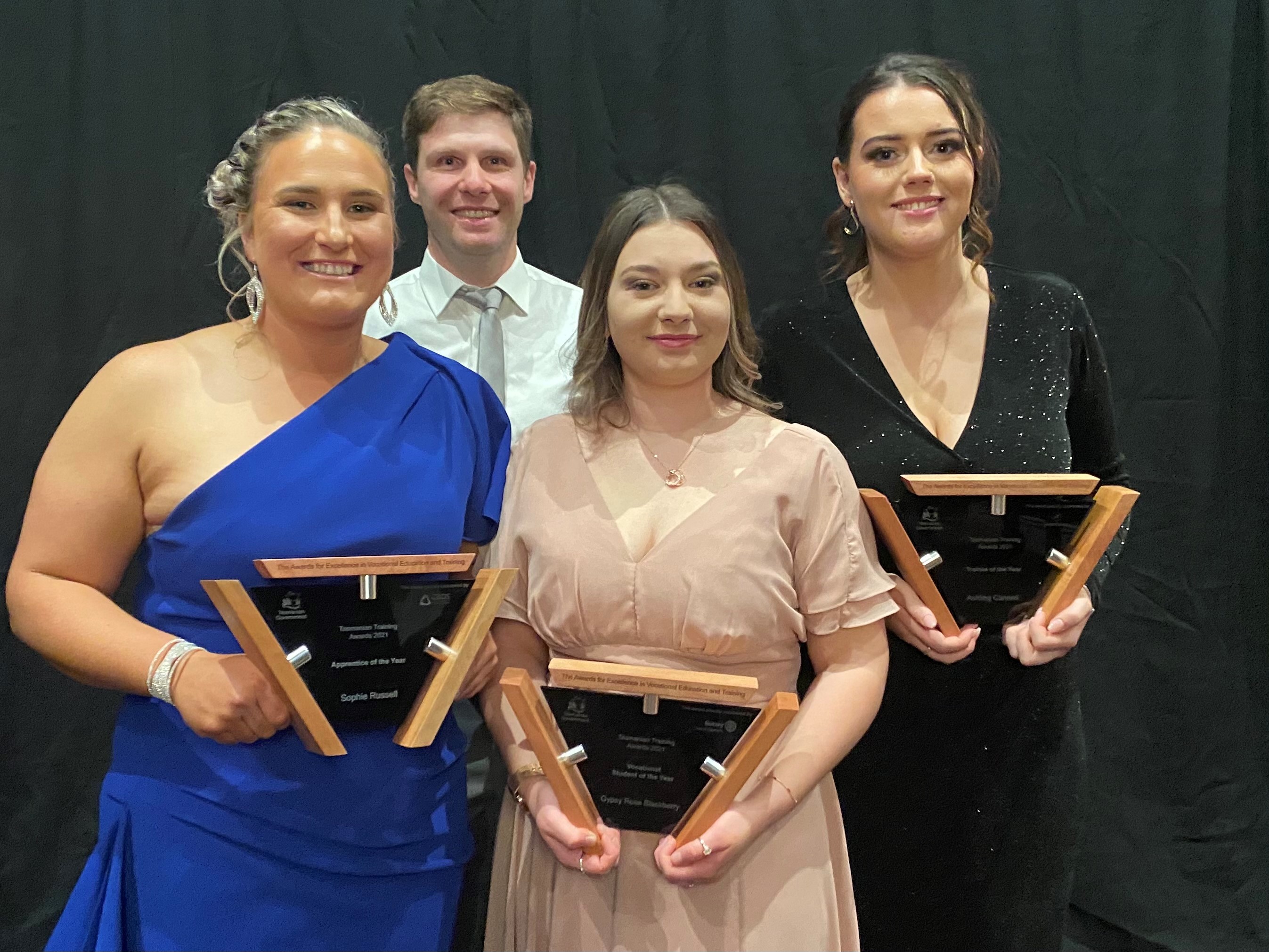 Figure 1. Pictured L-R: Sophie Russell, David Lowery, Gypsy-Rose Blackberry and Ashling Cannell will all go on to represent Tasmania in their respective categories at the 2021 Australian Training Awards in November.
Congratulations to the six TasTAFE trained students who were recognised with Tasmanian Training Awards on Friday 10 September.
The Tasmanian Training Awards celebrate excellence in Vocational Education and Training and are the peak awards for the sector in Tasmania.
TasTAFE-trained student winners were:
Apprentice of the Year - Sophie Russell (Cert III in Carpentry).
Trainee of the Year - Ashling Cannell (Cert III in Education Support).
Aboriginal and Torres Strait Islander Student of the Year - David Lowery (Cert IV in Forest Operations).
Vocational Student of the Year - Gypsy Rose Blackberry (Diploma of Early Childhood Education and Care).
Equity Apprentice/Trainee of the Year - Joint winners:
Frances Daisy Walsh (Cert I in Hospitality) -Trainee
Michael Taylor (Cert III in Heavy Vehicle Mechanical Technology) - Apprentice.
Equity Vocational Student of the Year - Claire Draayers (Cert II in General Education for Adults).
Congratulations also to James Gravina who received a special award on the night. The Lance Barnard Memorial Award is presented to an apprentice or trainee employed in Tasmania under Group Training arrangements. It is specifically given for encouragement and recognition of potential by the Apprenticeship Employment Network – Tasmania. James is undertaking a traineeship with Work and Training at host employer MacKillop Catholic College with TasTAFE as his training provider for the Cert III in Information, Digital Media and Technology.