TasTAFE teams up with Colony 47 to deliver tailored training for job seekers
Published on: 06 Apr 2022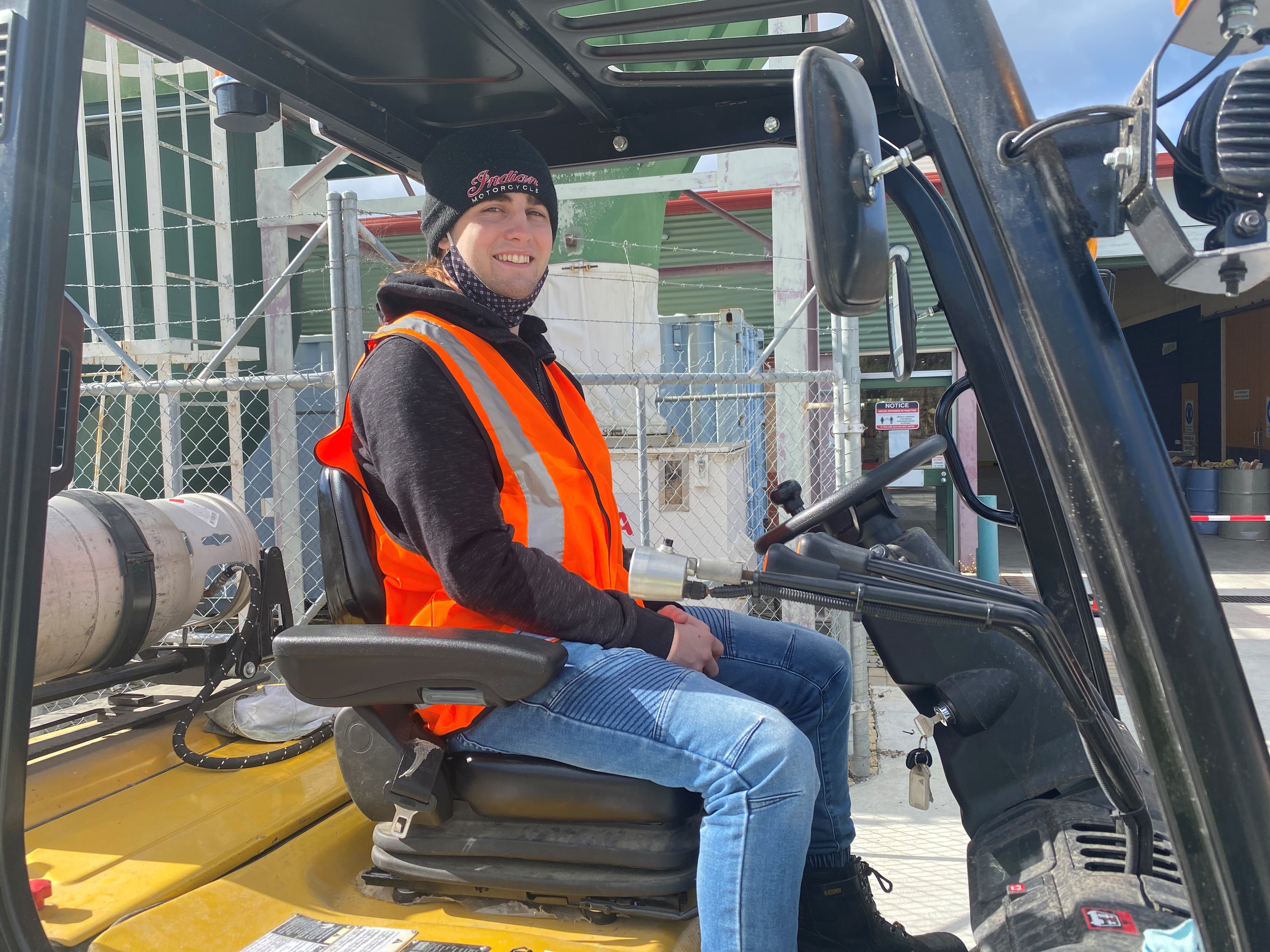 TasTAFE is helping to train young job seekers for work in the civil construction and transport and logistics sectors as part of a new youth employment program run by Colony 47.
TasTAFE is the training partner in Colony 47's Youth Employment Pathway Program. Colony 47 co-designs pre-employment programs with employers and industry based on growth sectors and workforce needs, providing pathways and job opportunities for 15-24 year old job seekers.
Participants receive practical training, assistance with employment skills and also undertake a work placement.
Colony 47 Youth Solutions Manager, Dianne Underwood, said, "Colony 47 recognise that entry-level skill sets and pathways into growth sectors is crucial to support young job seekers in Tasmania.
"Employers have indicated that young people lack an understanding of industry and role requirements and that they want a partnership, not a transactional approach to recruiting and supporting young people. The lack of available staff coming out of the COVID-19 pandemic has highlighted the need to focus on young people as the best available human resource."
"The Youth Employment Pathway Programs are designed for local young people. The program design combines industry endorsed accredited and non-accredited training with targeted employability and work readiness education that is flexible and adapted based on industry and employer input, while also addressing the unique needs of young job seekers," Ms Underwood said.
TasTAFE Executive Director, Students and Education, Kerryn Meredith-Sotiris, said TasTAFE has worked with Colony 47 to support the development and delivery of two tailored skills taster programs.
"Three of our delivery teams have worked together to deliver customised training designed with job outcomes in mind.
"The Civil Construction Skills Taster includes skill sets in first aid, manual handling, white card and traffic control. The Transport and Logistics Skills Taster includes forklift high risk work licence, manual handling and first aid.
"TasTAFE also developed and delivered a foundation skills workshop for the job seekers tailored to the respective industry areas.
"By working across teams to package up a tailored training program we aim to give participants a well-rounded experience that is intended to deliver real job outcomes at the end," Ms Meredith-Sotiris said.
Alex Burridge (pictured) is undertaking the Transport and Logistics Taster and is excited about the possibilities the program can open up for him.
"It's been a big confidence boost and made me come out of my shell a fair bit. I'd recommend it to other people."
Alex said he had enjoyed making friends with other course participants as well as the opportunity to learn plenty of skills to get him job-ready.
"I'm getting that experience, getting that opportunity to go out and do things as part of this training.
"My aim at the end of the course is to hopefully get a job and finally grow up and move on -start getting somewhere," Alex said.
Civil Contractors Federation CEO Rachael Matheson said the program was an invaluable tool in helping grow the workforce needed to build Tasmania's infrastructure pipeline.
"Our industry is focussed on creating a high vis army of civil workers to help build the infrastructure Tasmania needs and in turn boost the state's economy.
"We've been delighted to work alongside Colony 47, TasTAFE and local civil businesses to help design the Civil Construction Skills Taster program and equip young Tasmanians with the skills needed to make a real difference to the workforce, and their own careers," Ms Matheson said.
The Youth Employment Pathway Program is funded by the Australian Government as part of its Local Jobs Program.