TasTAFE opens new Agricultural Training Centre of Excellence
Published on: 19 Sep 2023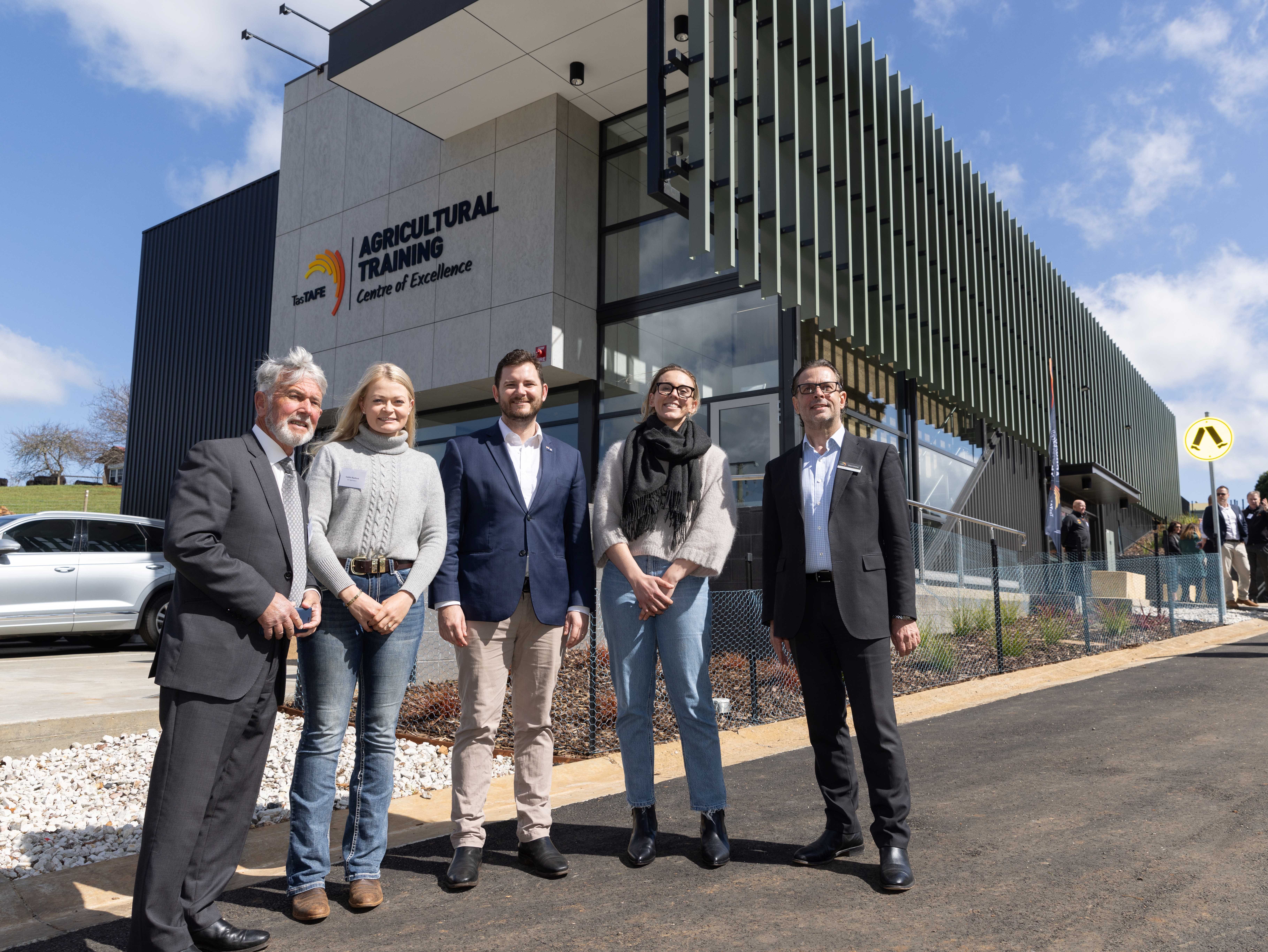 TasTAFE has unveiled its Agricultural Training Centre of Excellence with an official opening of the facility at TasTAFE's Freer Farm in Burnie on 18 September.
The new building will house training for apprentices and students across a range of qualifications and short courses to support the future needs of Tasmania's vibrant agricultural industry.
The $6.5 million centre is funded by the Tasmanian Government and Minister for Skills, Training and Workforce Growth, Felix Ellis, was part of the opening.
"The centre has been developed in consultation with an industry steering committee. It includes a contemporary farm-based learning centre, coupled with technology-rich farming equipment and an education plan to build industry-relevant skills for now and into the future," TasTAFE CEO, Grant Dreher said.
"The building will be complemented by a range of new and upgraded farm infrastructure and equipment.
"On-site training will cover Certificate II, III and IV in Agriculture, dairy production, conservation and ecosystem management as well as horticulture qualifications. A range of short courses including, quad-bike, chainsaw, tractor and chem-cert training will also be delivered at the site.
"Collaboration and partnerships with industry and education providers will be key to delivering on an ambitious plan that sets the future direction of skills development for the agriculture sector in Tasmania.
"This centre will enable TasTAFE to provide our learners with the very latest industry-relevant training," Mr Dreher said.
For more information visit the Agricultural Training Centre of Excellence page on our website.