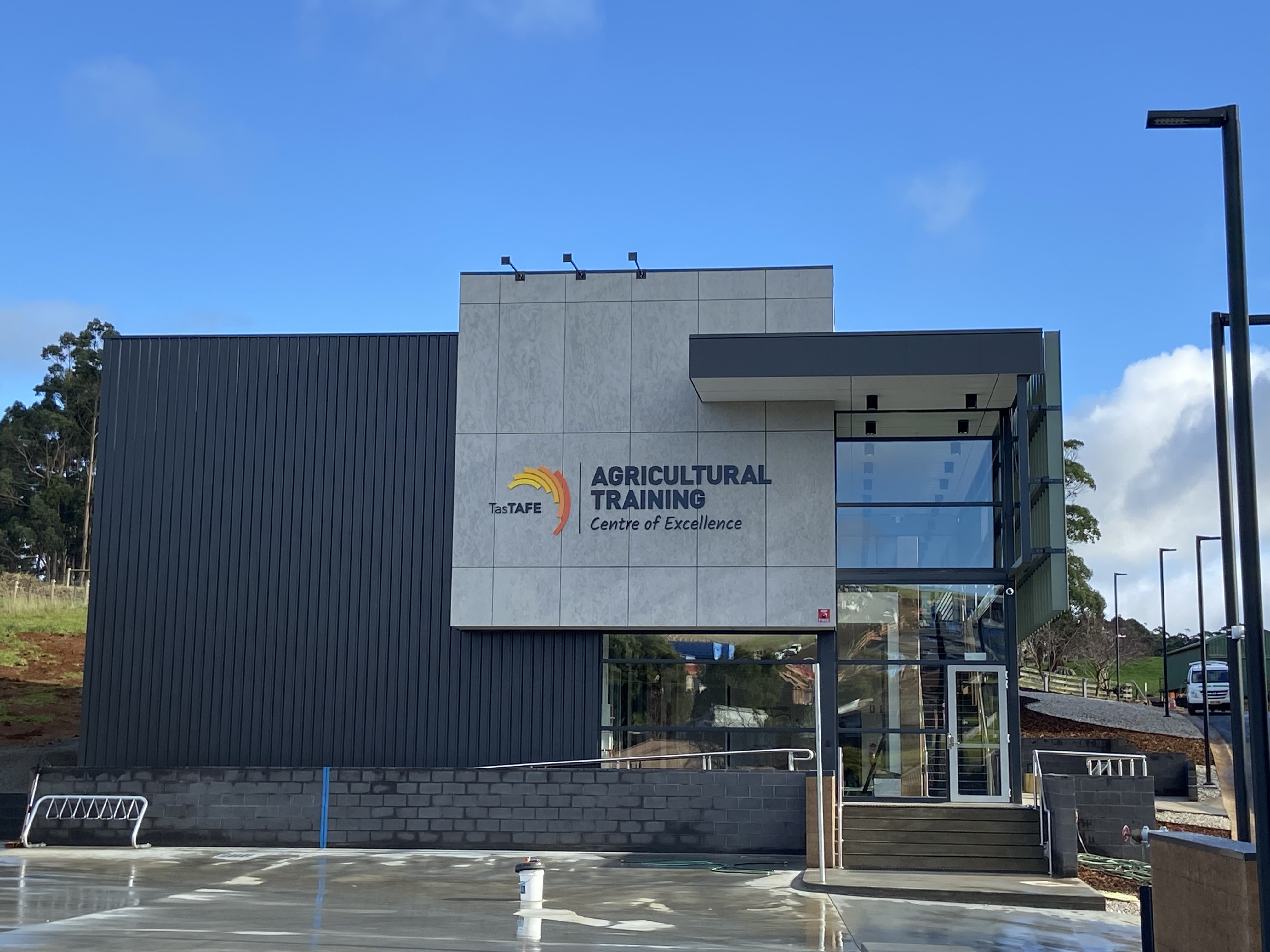 At our Agricultural Training Centre of Excellence, you'll learn the latest skills to prepare you for a career in Tasmania's vibrant agriculture sector.
Located on a working farm (Freer Farm) in Burnie, our new farm-based learning centre and surrounds provides training across a range of qualifications including agriculture, dairy, conservation and ecosystem management and horticulture. It also offers a range of short courses including quad-bike, chainsaw, tractor, chem-cert and more.
The centre is technology equipped to cater for both face to face and online learning. Spread over two levels, the upper level includes two large adjoining training rooms with computer facilities, breakout spaces, mud room/locker area. The lower-level features student breakout spaces, staff room, meeting room and exhibition space.
At the Centre of Excellence, you'll also have the opportunity to use the latest farming equipment including a new state of the art New Holland T6-145 hp Auto Command, 4WD tractor with a stoll front end loader. It is fitted with automated tractor guidance technology.
A new automated cattle crush has technology integrated into the design to enable safe and efficient use. Its operator can move around the yards to monitor cattle as they move through the race, crush and drafting module.
The next stage of the centre of excellence will be completed by the end of 2024 and will include new and upgraded farm infrastructure including stockyards and irrigation, precision agriculture equipment, protected cropping tunnels, farm biosecurity and training simulators. These will complement training and supporting research and innovation.
The centre has been developed in partnership with an industry steering committee so you can be sure that training and equipment is industry-relevant.
The Agricultural Training Centre of Excellence is funded by the Tasmanian Government.