TasTAFE and TMEC team up to train advanced manufacturers
Published on: 23 Nov 2022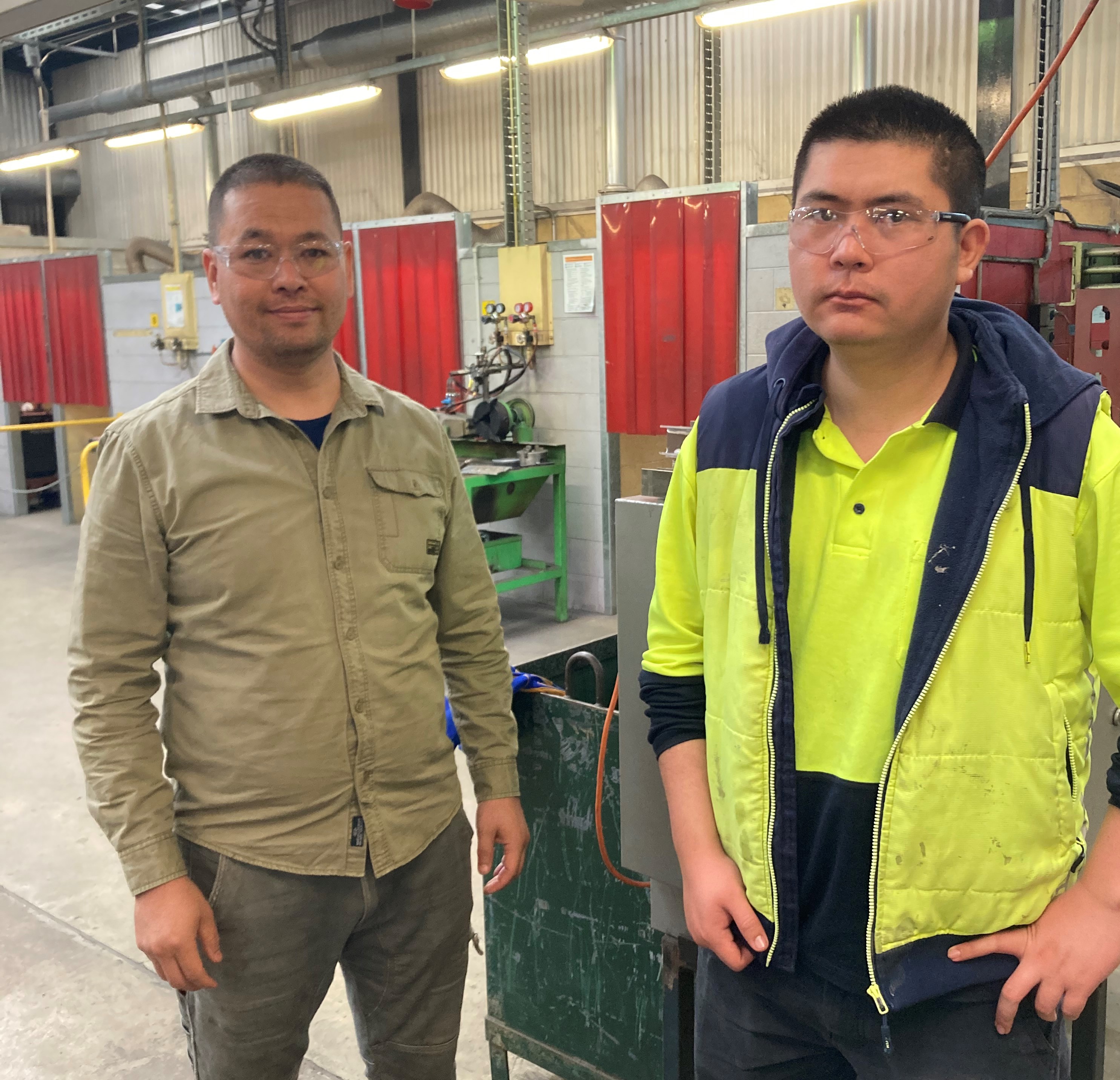 As part of TasTAFE's SKILL UP no-fee course initiative, TasTAFE has worked with Tasmanian Minerals, Manufacturing and Energy Council (TMEC) and key industry stakeholders to deliver a new, free metals and manufacturing short course in Launceston and Burnie.
The three-week program provided learners with the practical skills needed to prepare for entry-level employment opportunities in the Tasmanian advanced manufacturing sector.
First delivered at TasTAFE's Alanvale campus, the course was industry-endorsed and fully subscribed with great feedback from all students. TasTAFE's Manager Industry Relationships and Business, Matthew Dance, said this was a testament to the coordinated approach and alignment with industry need.
"This is a great example of how TasTAFE can partner with industry to deliver a solution that is practical and fit-for-purpose." Mr Dance said.
"The approach also speaks to likely themes and recommendations to come out of the Tasmanian Government's Advanced Manufacturing Workforce Development Plan, which will be finalised later this year".
TasTAFE also engaged the services of the Northern Employment and Business Hub (NEB HUB) to meet with learners on the final day of the program to assist with the possibility of supporting them into local employment opportunities.
Program participant, Abdul, said the program has better prepared him for potential employment opportunities in the local manufacturing sector. He said that a role in the sector would be his ideal job.
"This industry, like other priority sectors in Tasmania, is experiencing significant issues in preparing and attracting a new workforce. TasTAFE sees this program as a great opportunity to work with TMEC and industry to deliver a practical training offering that prepares suitable candidates for work in the sector" Mr Dance said.
The program will be delivered at TasTAFE's Burnie campus from 14 November 2022. As a result of its success, TasTAFE and TMEC will continue to explore further collaborative opportunities relative to training delivery.
SKILL UP was funded by the Tasmanian Government. It provided courses and skill-sets for Tasmanians to take up job opportunities, upskill or re-skill for work in some of the state's key industries.