TasNetworks visit to Water and Energy Centre of Excellence
Published on: 18 Jul 2022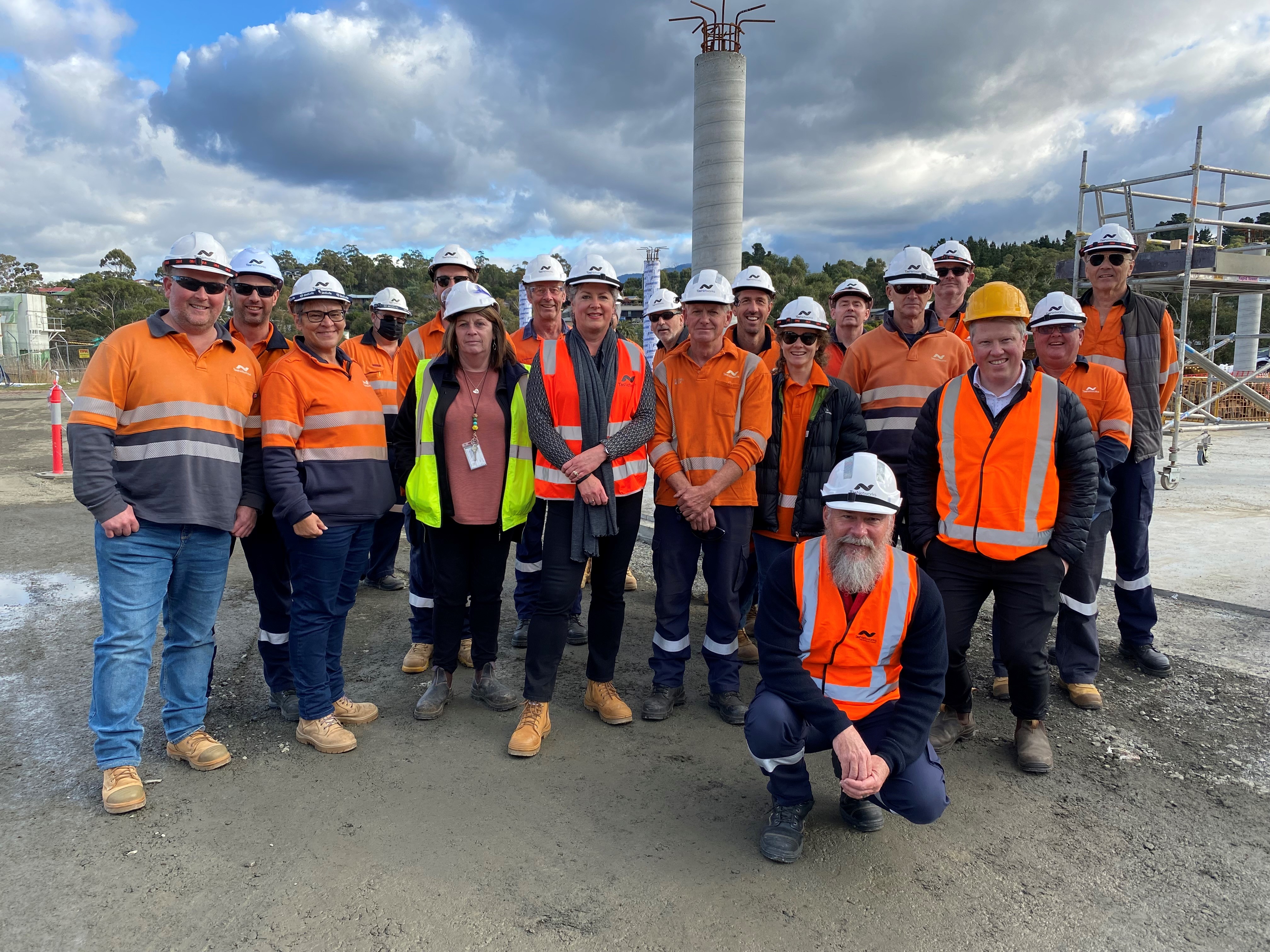 TasTAFE's Water and Energy Trades Centre of Excellence is being developed in collaboration with industry partners like TasNetworks, who were hosted at the site by TasTAFE representatives Steve Cleary, Sue Ashlin and Matthew Dance. The trio gave TasNetworks Trainers & Assessors an insight into how the new centre will help meet demand for skilled workers in the electrical and energy sectors in the future.

The two organisations have a strong working relationship based on collaboration and achieving a positive learning experience and training outcomes for their apprentices. Currently, TasTAFE delivers the first year of training for TasNetworks Lineworker apprentices and the full qualification for electrical apprentices.
The development of the WET Centre is a great opportunity for the two organisations to strengthen their relationship, TasTAFE Manager Industry Relationships & Business Growth Matthew Dance said.

"For TasNetworks, this means their apprentices who engage with us both now and in the future will have access to state-of-the-art learning resources and technology"
"TasTAFE is committed to working with TasNetworks in developing a best-practice training methodology that is aligned with their current and future business needs."
The TasNetworks team members were pleased to see that construction on the WET Centre is progressing quickly. It is being built on land adjacent to existing construction and allied trades workshops, creating a true trades training hub at TasTAFE's Clarence campus.
The WET Centre will also be close in proximity and be complementary to the TasNetworks purpose-built Training Centre located at Mornington.