Seize the Day Educational Scholarships
Published on: 14 Jan 2022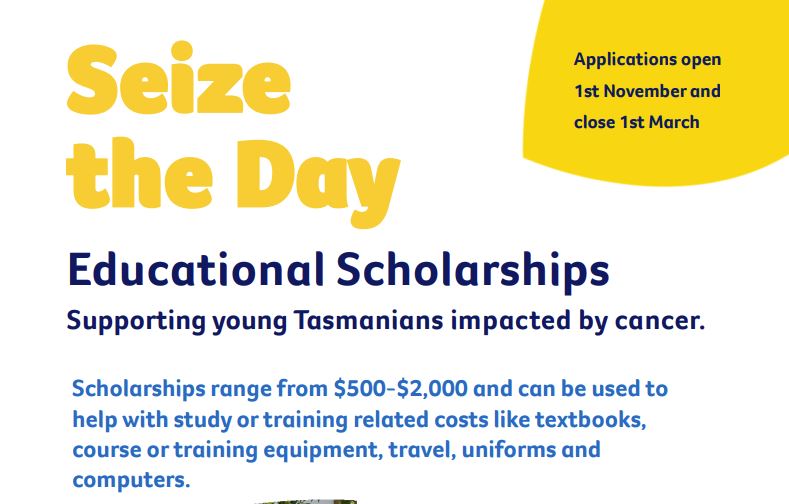 Are you a young Tasmanian who has been impacted by cancer and could use some financial support for post-secondary study?
Seize the Day Educational Scholarships are OPEN and can assist with scholarship amounts between $500 and $2000 per recipient. Scholarships help with study-related costs such as technology, text books, course fees and student accommodation.
To be eligible, young people must be Tasmanian, 16-25yo, impacted by their own cancer diagnosis or the illness or loss of an immediate family member due to cancer, and undertaking post-secondary studies in 2022. This includes University, TAFE, VET, Apprenticeships and other approved courses.
For more information, please contact under25program@cancertas.org.au or phone 1300 65 65 85.
Click here to go straight to the online enquiry form. Entries close on the 1st March 2022.
Cancer Council Tasmania acknowledges the generous sponsorship of Cape Hope Foundation and Sea FM's Koinz4Kidz.