Plumbing the perfect career for Jenn
Published on: 07 Jun 2021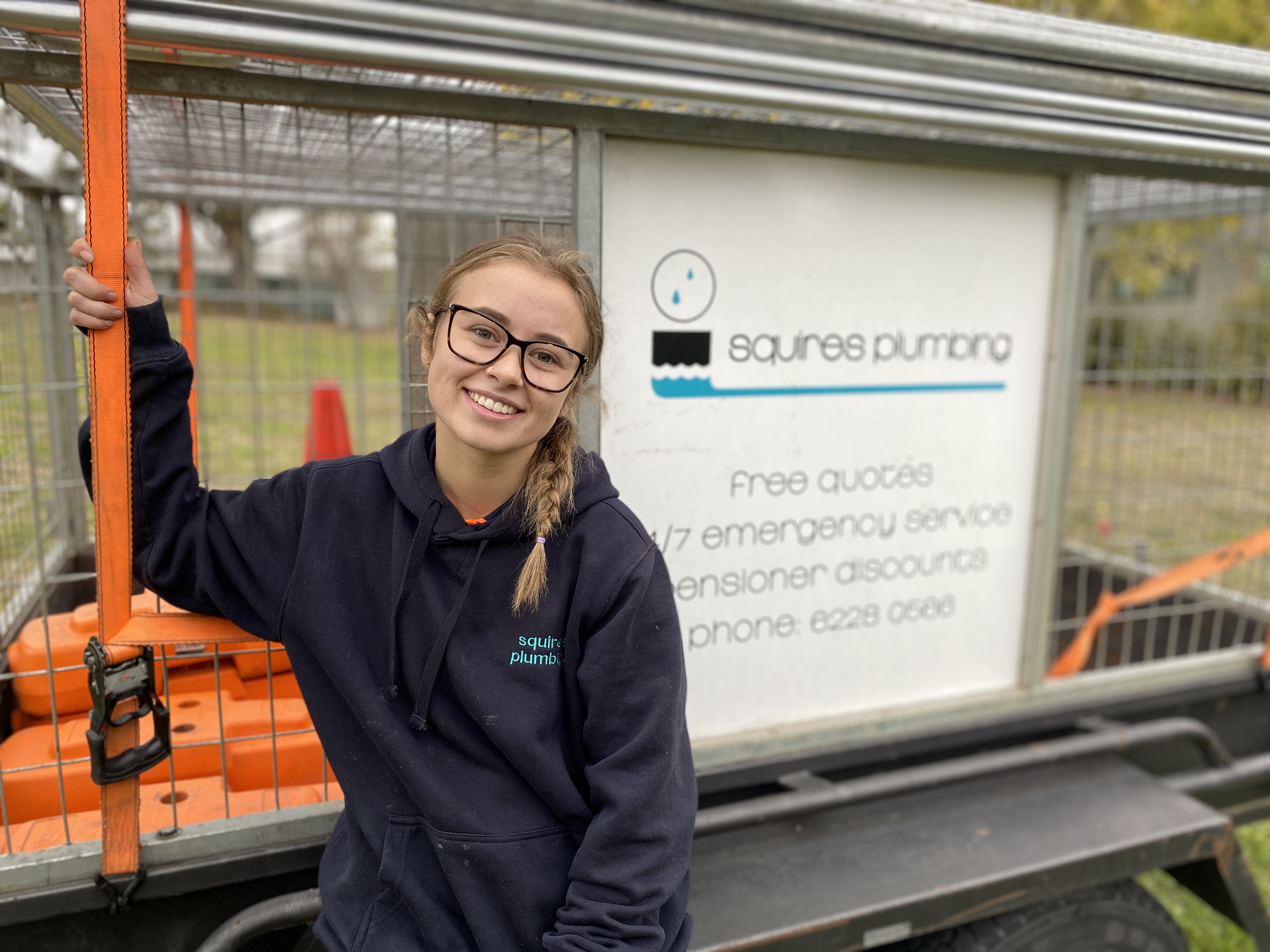 Meeting a female plumbing apprentice at a TasTAFE Apprenticeship Night inspired Jenn Eiszele to think about plumbing as a career. She's now gained an apprenticeship and says plumbing is the perfect job for her.
Jenn had returned to Tasmania after working in Queensland, unsure of what she wanted to do next. Wanting something hands-on, she started looking into Certificate II trades courses but was unsure of which trade she wanted to work in until she attended a TasTAFE apprenticeship information night.
"I got talking to a fourth-year female plumbing apprentice who spoke on the night. She really inspired me and told me to go for it. That night really helped me decide on what trade to choose," Jenn said.
In 2020, she signed up for TasTAFE's Certificate II in Plumbing which offers foundation skills to help participants gain an apprenticeship.
"I knew it was a good way to see if I liked the trade before trying for an apprenticeship. If I decided that it wasn't the trade for me, I could change. I don't think I would have survived in the trade if I didn't do it. Just knowing the names of all the fittings and what they do and all of the tool names really helped me. I'd recommend it to anyone wanting to do a trade."
Jenn discovered she loved plumbing and has now gained an apprenticeship with Squires Plumbing in Moonah.
"I'm loving it. I think it's the best company to work for. They have supported me from day one and tried their hardest to make me feel comfortable."
Jenn says her favourite thing about plumbing is the variety it offers.
"You do something different every day. For example, with maintenance you have to think of different solutions to a problem that can have so many answers. You've got to adapt to the surroundings. You go to a job and it could take five minutes or five hours – you never know what will happen."
"My advice to people thinking about plumbing is to jump in head-first. I've never had a job like it. This job has been nothing but perfect and Squires Plumbing are an amazing group to work with," Jenn said.