Nestle Golden Chef's Hat – Tasmanian Competition
Published on: 03 Aug 2021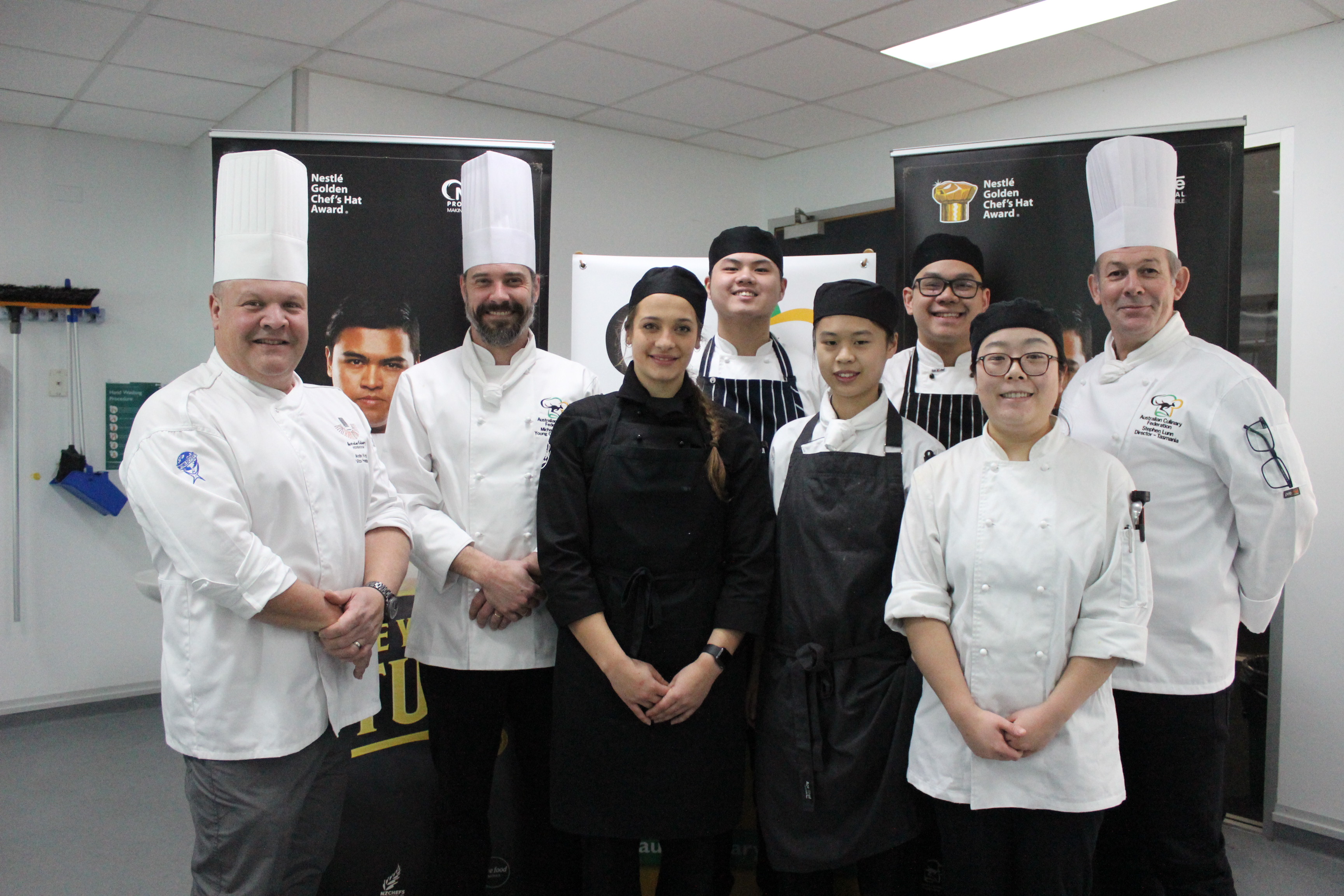 Five fantastic young chefs competed to win the Tasmanian division of the Nestle Golden Chef's Hat Competition on the 15th July 2021 at TasTAFE Drysdale. The competition is a unique experience offering participants the opportunity to make connections, elevate their skills and take their careers to the next level. This competition was brought to TasTAFE Drysdale by Nestle and the Australian Culinary Federation (ACF).
The Tasmanian division of the Nestle Golden Chef's Award was won by 3rd Year Apprentice Chef - Semra Peach who is employed by Narelle and Helen, owners of Delish Fine Foods, situated within the Wivenhoe Edge Precinct in Burnie!
Semra has studied at TasTAFE Drysdale Devonport and her teacher Matt Fraser is incredibly proud of her achievement "I met Semra early through her apprenticeship and have worked with her across various units. Semra is now in the later stages of her apprenticeship and demonstrates qualities such as adaptability, creativity and a genuine interest in growing her knowledge and skills. I suggested to Semra it would be a fantastic opportunity to expand her skill set and push her out of her comfort zone. Semra accepted the task and we worked together on menu ideas and workflow, with Semra demonstrating her usual fastidious approach to her planning. It has been a pleasure to work with Semra and it was a just reward for effort to see her success".
Matt Fraser came to TasTAFE in 2017, commencing as a sessional teacher and then moving to a contractor role and then permanent position. Matt previously had worked in Melbourne, including heading up the Hospitality team with a private provider for several years and contracting to various organisations including Box Hill Tafe and William Angliss, he also operated his own training and consultancy business. Matt's expertise and dedication to training and growing the Tasmanian hospitality industry, have made him a fantastic teacher and mentor to our students.