Meet Community Services student, Vinya
Published on: 24 Mar 2023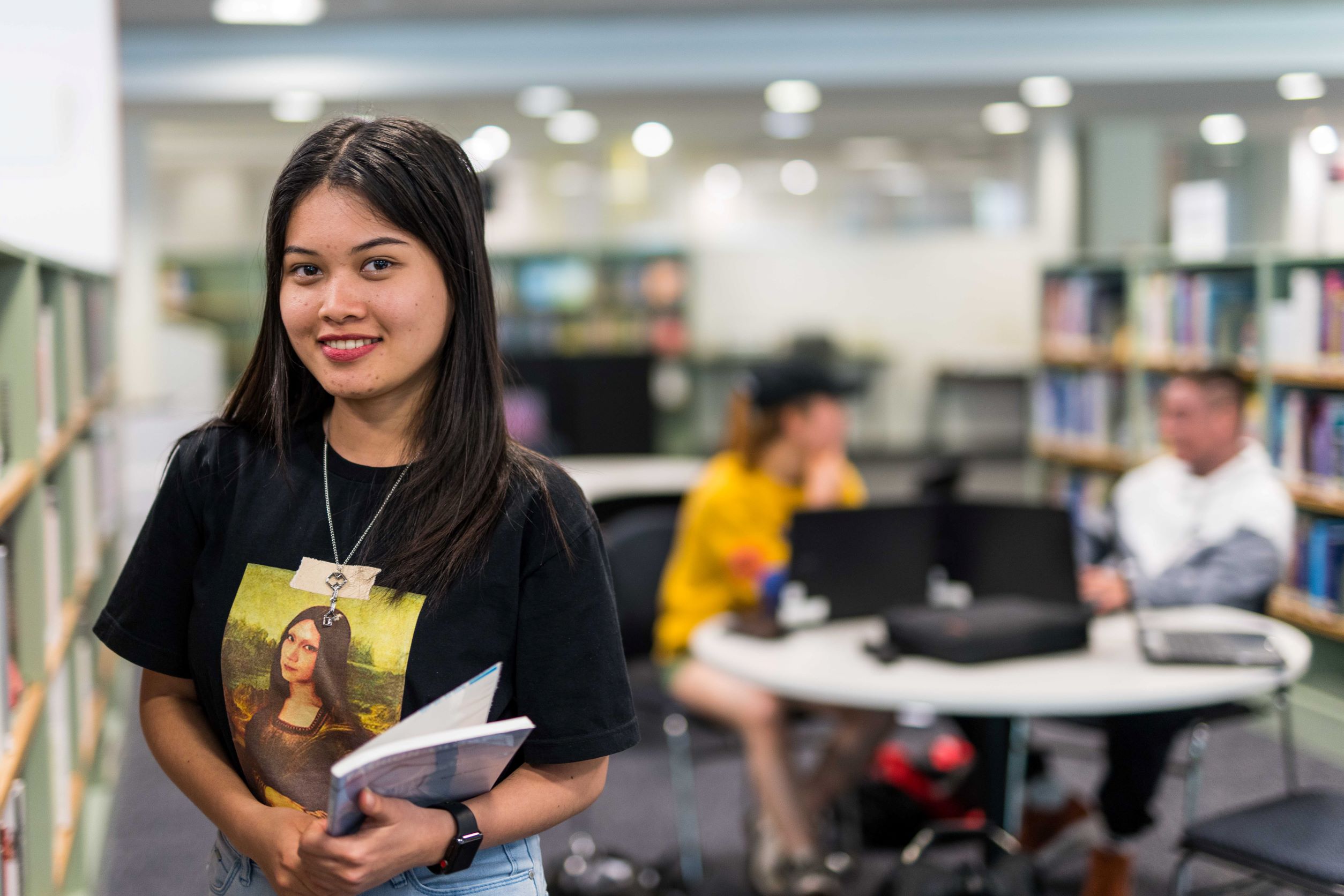 We caught up with Community Services student Vinya to discuss her experiences at TasTAFE and what Harmony Week means to her.
You begun your studies at TasTAFE as an English Language student last year, what was it like studying with students from across the globe?
For me it's nice to have a lot of different friends from different countries, and it's nice to know their culture and how they interact with people. It was a good experience and we still keep in touch.
For many of our assignments we were talking about our home countries, so it's nice to know new stuff from many different cultures.
Where did you live before you moved to Hobart?
I'm from Jakarta in Indonesia. Jakarta is very packed and crowded, I really enjoy living in Hobart even though it is very quiet. I'm very grateful that I can live here.
You've since transitioned to studying Community Services at TasTAFE, how is that going so far?
I love learning in Community Services. It's really opened up my mind and it's made me do some critical thinking. My teachers in Community Services are very welcoming and always checking on us.
How would you describe the support you have received at TasTAFE?
TasTAFE is very welcoming and a nice place to be. I'm an international student and sometimes it can be hard for me to understand everything a teacher says and I know I can get help from my student advisor.
The student advisor helps me recall what I've been learning in class. They open their arms for me, it's just really helpful.
What do you hope to do once you have completed your study?
I hope to be a Support Worker. A Support Worker gets to work closely with people, I love interacting with people, I love to be around people. I feel like this course suits me really well.
Ideally I want to work somewhere with kids, or maybe working with people who have mental illness.
The slogan for Harmony Week is "Everyone Belongs", has this been your experience at TasTAFE?
I've just found many different people at TasTAFE, people from many different countries and many different backgrounds. It made me go wow, TasTAFE is really for everyone.