Fleur Broadhurst - Vocational Student of the Year
Published on: 30 Sep 2022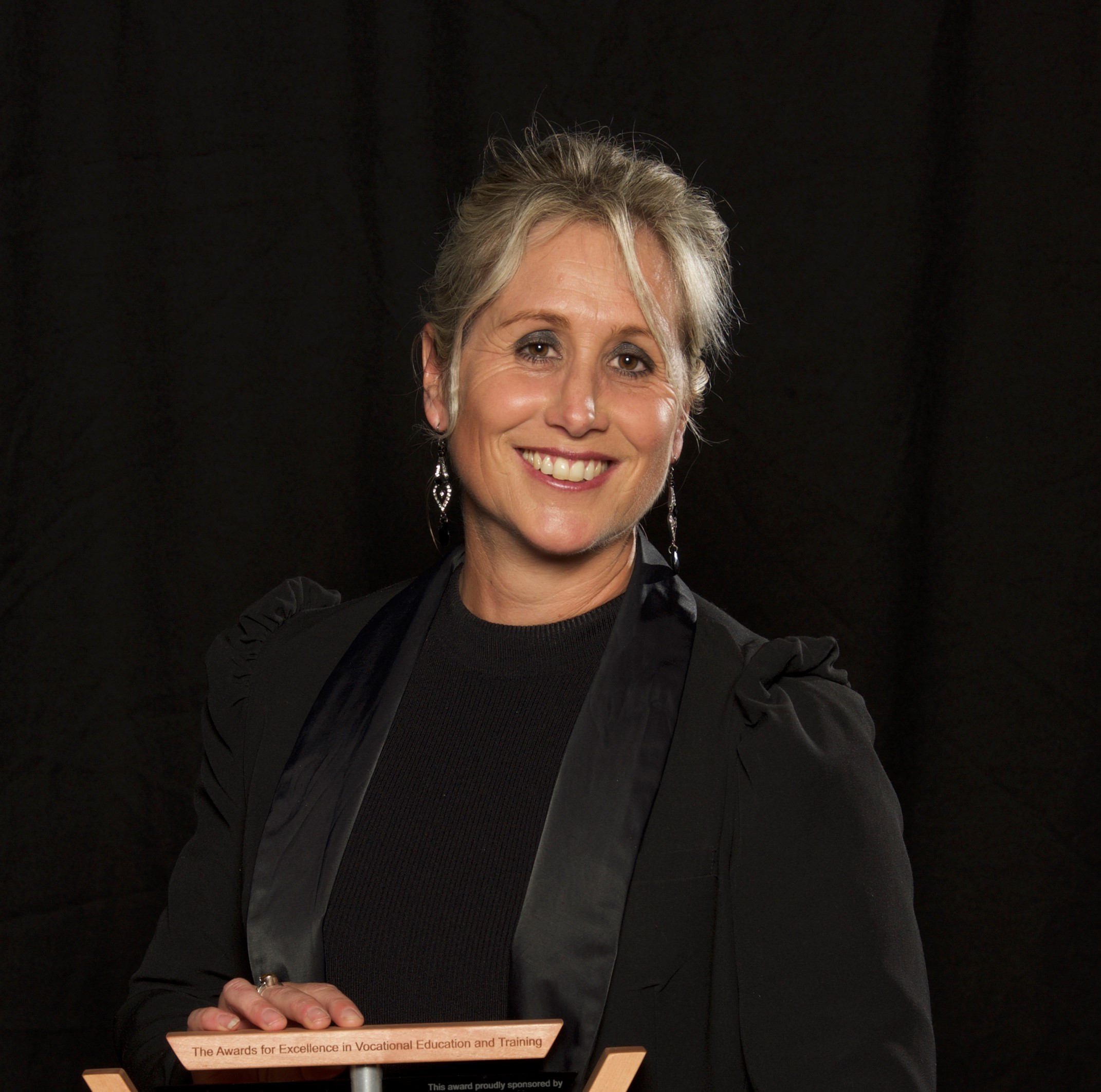 Fleur Broadhurst was named the Vocational Student of the Year at the 2022 Tasmanian Training Awards.
Fleur completed her Certificate III in Education Support at TasTAFE and is currently employed at St. Patrick's College. While she has long wanted to work in a school, circumstances often got in the way of her beginning the journey, but she is glad to have taken the plunge.
"When COVID hit, I wasn't really enjoying what I was doing and I saw the course advertised and I just thought 'let's take a leap of faith and do it'… So I just bit the bullet and did and it's taken me in a whole new career direction. No looking back…I wish I had done it sooner."
As this has been a long time in the making for her, Fleur spent some time considering whether to study at TasTAFE or do her Certificate online, but the face-to-face learning style offered at TasTAFE won out for her.
"The reason I went with TasTAFE was that for me it was going to be more structured. Going into an actual classroom and doing the work with someone to explain it to you was my learning style."
"Georgie (Fleur's Teacher) is brilliant. The way that she explains things but also picks up on everyone's different learning styles too. She wouldn't just stand up in front of the class and talk to a slide. She would talk to the class, get your feedback and interaction."
Now working every day in a school herself, Fleur said Georgie's care for her students was second to none.
"I think that's the key to any study. If you've got a teacher who is invested in you it makes what you're learning so much easier. She was amazing."
Since completing her Certificate, Fleur has already gained plenty of experience and taken on some new challenges in her professional career.

"I was at Scotch Oakburn last year while I was studying. I then successfully applied for a position at St. Patrick's this year and halfway through the year I was offered a position in the vocational education and training department. I do two days a week as a Teacher's Aide now and three days a week in our VET area."
Fleur will represent Tasmania at the Australian Training Awards in Adelaide in November.
A full list of 2022 Tasmanian Training Awards winners can be found at Skills Tasmania.