Drysdale training facility at Claremont College officially opened
Published on: 28 Jun 2021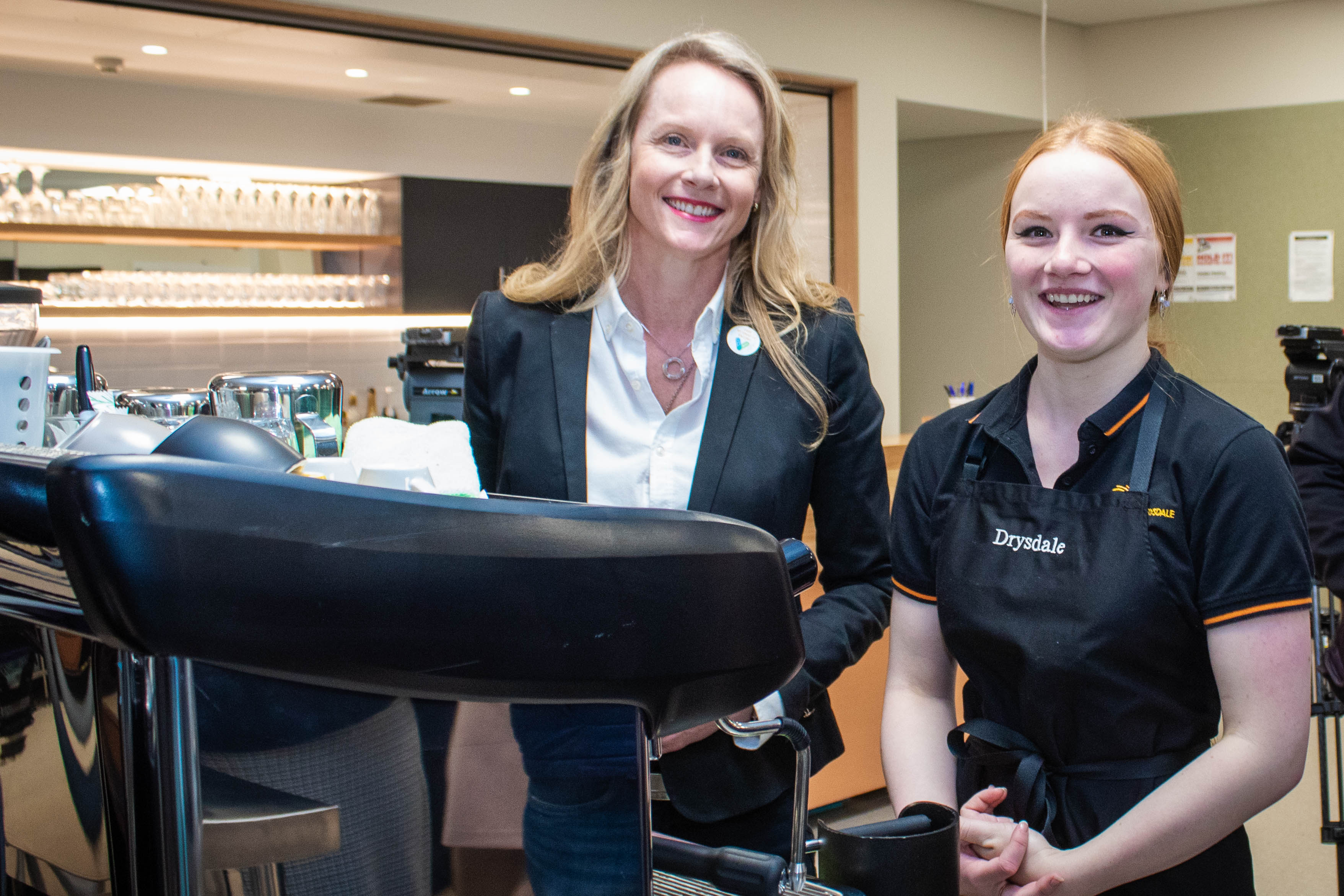 The new TasTAFE Drysdale training facility at Claremont College is officially open!
Today we welcomed Minister for Skills, Training and Workforce Growth, Sarah Courtney (pictured with student, Tammin Roberts) along with members of the local Glenorchy community and tourism and hospitality industry, to the training space.
The recently completed facility, funded by the State Government, offers a modern and contemporary training space where students can undertake practical training delivered by TasTAFE Drysdale staff across the different facets of the tourism and hospitality industry. Training areas include; barista training, responsible service of alcohol, front of house, and housekeeping.
A group of Claremont College students are currently undertaking a Certificate II in Hospitality with Drysdale at the Claremont College facility, providing a pathway to being a career in tourism and hospitality.
The facility will also offer Responsible Service of Alcohol and Espresso Essentials (non-accredited) community short courses out-of-hours later this year, with plans to expand training into further areas in 2022.
TasTAFE Drysdale at Claremont College brings tourism and hospitality training to the local community, helping to overcome geographical barriers to people undertaking training.