Congratulations to 2021 Tasmanian Training Awards finalists
Published on: 09 Aug 2021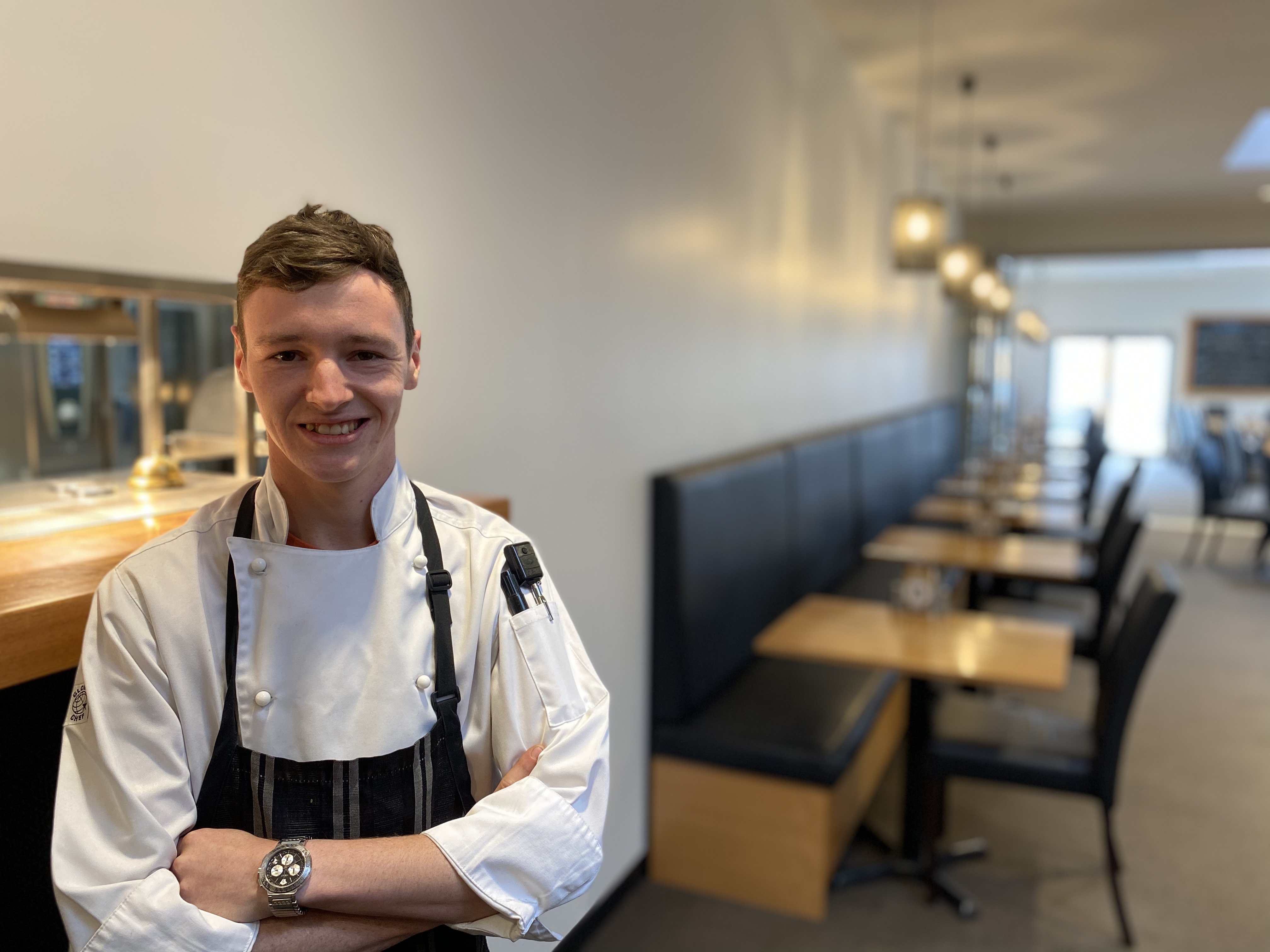 Figure 1. Cookery apprentice Alec Purdon, selected as a 2021 Tasmanian Training Awards finalist.
Congratulations to the 26 TasTAFE students, including cookery apprentice, Alec Purdon, (pictured) who have been selected as finalists for the 2021 Tasmanian Training Awards!
We are also excited for TasTAFE teachers, Katrina Mason and Michael Norton, who are finalists for the 2021 VET Teacher/Trainer of the Year Award.
TasTAFE is a finalist in the Training Provider of the Year category and is also a finalist in the Industry Collaboration Award for our partnership with the Beacon Foundation, Jordan River Learning Federation Senior School and Flexible Learning Solutions.
Winners will be announced on 10 September at Wrest Point in Hobart.
Good luck to all finalists!
Our finalists are:
APPRENTICE OF THE YEAR
Alec Purdon - Certificate III in Commercial Cookery
Sophie Russell - Certificate III in Carpentry
Brandon Taylor - Certificate III in Meat Processing (Retail Butcher)
Jake Turner - Certificate III in Engineering -Fabrication Trade
Zane Bellinger - Certificate III in Electrotechnology
Dylan Kaufman - Certificate III in Light Vehicle Mechanical Technology
Aiden Geeves - Certificate III in Carpentry
Seth McGregor - Certificate III in Carpentry
TRAINEE OF THE YEAR
James Gravina - Certificate III in Information, Digital Media and Technology
Shauna Revell - Certificate III in Dental Assisting
Latisha Smith - Certificate III in Horticulture
Ashling Cannell – Certificate III in Education Support
ABORIGINAL AND TORRES STRAIT ISLANDER STUDENT OF THE YEAR
Ollivia Peace - Certificate IV in Accounts and Bookkeeping
Tahlia Newall - Certificate III in Hairdressing
David Lowery - Certificate IV in Forest Operations
VOCATIONAL STUDENT OF THE YEAR
Gypsy Rose Blackberry - Diploma of Early Childhood Education and Care
Rosalind Crowden - Diploma of Community Services
Kaylah Chilcott - Certificate IV in Music Industry – Sound Production
SCHOOL-BASED APPRENTICE/TRAINEE
Emily Holligan - Certificate III in Electrotechnology
EQUITY APPRENTICE/TRAINEE OF THE YEAR
Frances Daisy Walsh - Certificate I in Hospitality
Michael Taylor - Certificate III in Heavy Vehicle Mechanical Technology
EQUITY VOCATIONAL STUDENT OF THE YEAR
Claire Draayers - Certificate II in General Education for Adults
Masho Geberekiros - Certificate III in Spoken and Written English
Carly Gills - Certificate II in General Education for Adults
Name withheld – Risdon Prison student - Certificate II in Horticulture
Name withheld – Risdon Prison student - Certificate I in Information Technology, Digital Media and Technology
VET TEACHER/TRAINER OF THE YEAR
Michael Norton
Katrina Mason (TasTAFE and Tasmanian Secondary Colleges RTO)
TRAINING PROVIDER OF THE YEAR
INDUSTRY COLLABORATION
Beacon Foundation with Jordan River Learning Federation Senior School with Flexible Learning Solutions and TasTAFE