Cameron's training pays off
Published on: 16 Nov 2023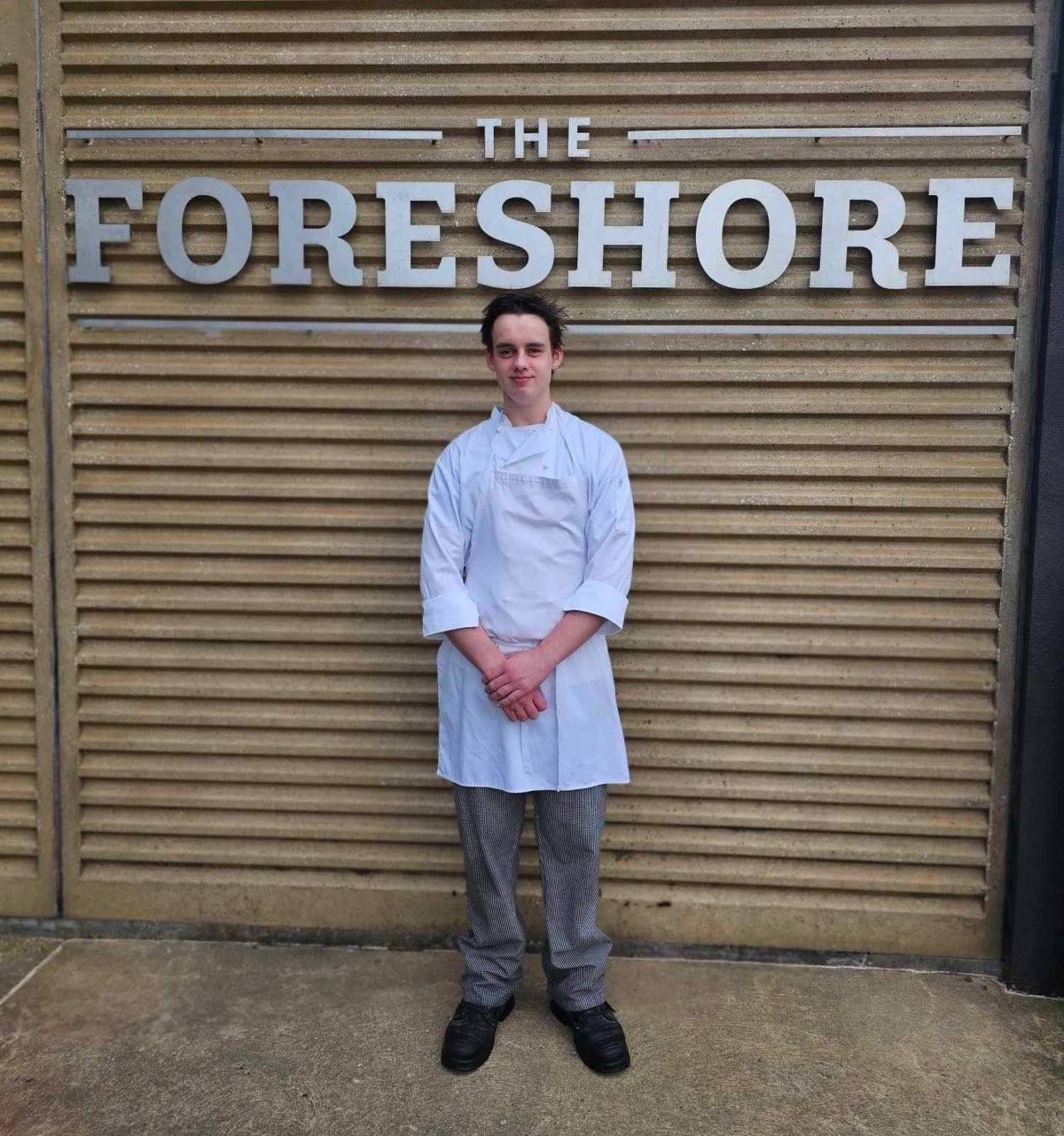 TasTAFE Commercial Cookery apprentice, Cameron Bos, recently earned a silver medal at the Australian Culinary Federation National Finals in Sydney.
Cameron, who trains at Drysdale Devonport and works at The Foreshore in Burnie, qualified for the national competition after winning a bronze medal at the regionals. He said months of practice in his own time helped him go one better in the national competition.
A second-year apprentice, he also credits his teachers at TasTAFE with playing a big role in his success.
"The teachers have been great. I get to learn a whole bunch of new methods of cookery and new dishes. They're helpful, they have a lot of experience and a lot to teach. If I have any questions, they're always happy to tell me how to do something."
"Matthew Fraser (Cameron's teacher) even came in when I was practising and taught me a couple things to improve my dish."
At the competition, Cameron was tasked with making entrée and main course dishes using recipes of his creation. For his entrée he made chicken with squid ink aioli and tabasco roasted capsicum and his main was a chicken roulade stuffed with mushroom duxelles and a potato and pea puree topped with chicken jus.
He said jus was something he learned entirely during his time at TasTAFE.
"The sauce I used in my main, I learned at TasTAFE. Using stock and reducing it, it's not something I normally do at my work," Cameron said.