Beau Malkin - WorldSkills 2023 Welding silver medallist
Published on: 21 Sep 2023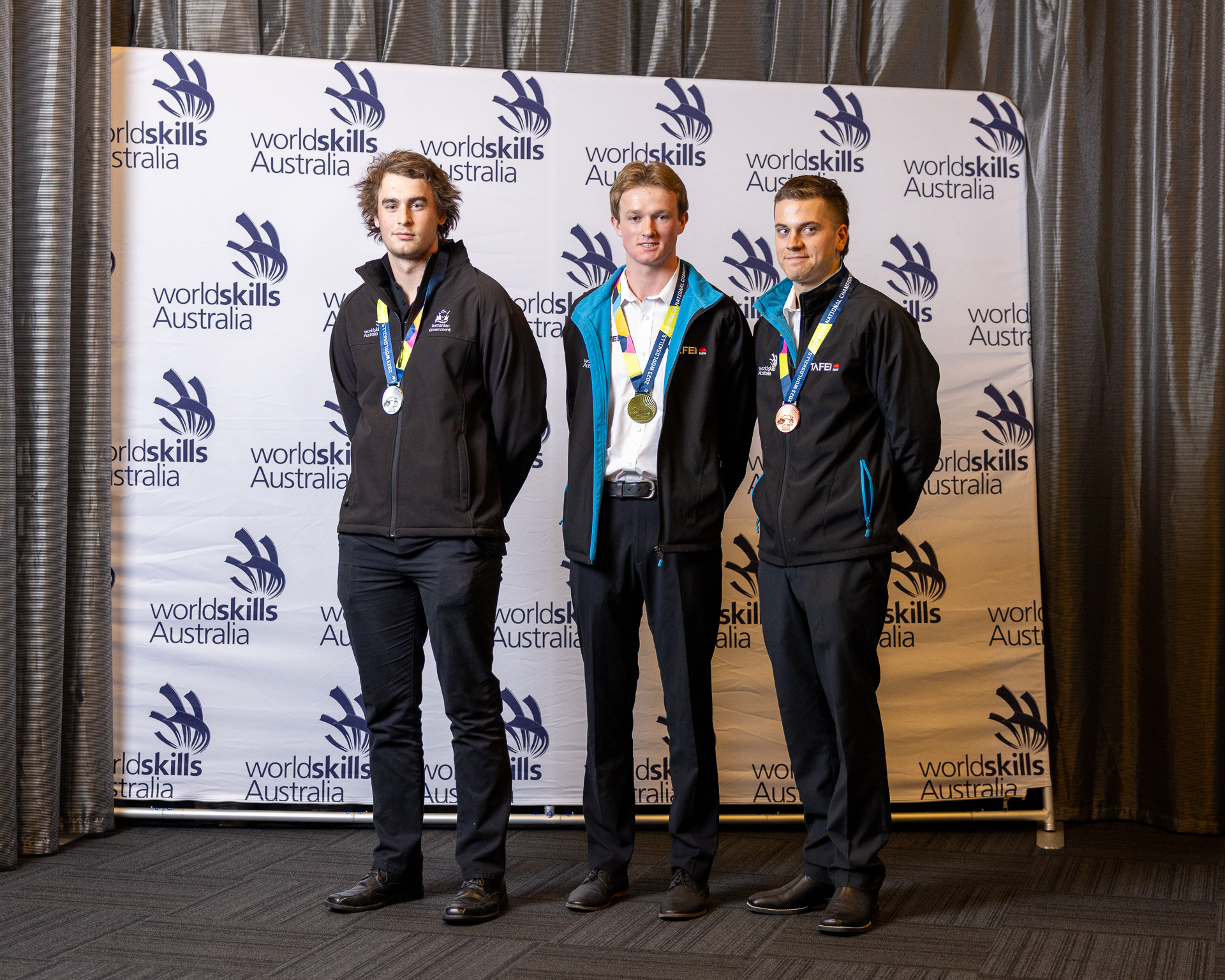 Former TasTAFE apprentice Beau Malkin recently earned a silver medal for welding at the WorldSkills Australia National Championships.
The National Championships is Australia's biggest vocational education and excellence competition, with regional competitors from all around the country competing against their industry peers.
Hearing his name called for a silver medal was a big surprise to Beau, who thought he could have performed better at the competition.
They called me out for silver and I couldn't believe it. Afterwards they told me that I was only a couple points off coming first as well."
Beau said upon hearing he almost took home gold he was a little disappointed, but a different realisation quickly changed his mind:
"Well, I'm pretty much the second-best welder under 25 in Australia".
He said a big reason he was able to claim the silver medal was the training he put in at TasTAFE prior to the Championships.
"I was lucky enough to get to train on the same welding machine that I would be using at WorldSkills. I worked with (TasTAFE Teacher) Andrew Frith for about three months in the lead up. The training I got I was pretty happy with, without Frithy and the training I wouldn't have been able to do it. "
Andrew Frith not only encouraged Beau throughout his training for the Championships, but encouraged him to enter them in the first place.
"I saw posters of WorldSkills at TasTAFE and asked about it. I thought that would be a good opportunity to showcase what I can do but when time came to enter I didn't really feel like doing it. I'm pretty quiet and don't like showing off, competition didn't feel like a me thing. Frithy really pushed me to do it in the end".
Competing at WorldSkills has now i given him extra motivation to challenge himself in his career, and potentially play the role Andrew did for a future WorldSkills welder.
"WorldSkills has pushed me to be a better welder, because now I know what I can do. It's given me confidence in my trade and has pushed me to want to do more courses to better my career. Hopefully one day, I'll look at being a teacher or at least a mentor at WorldSkills."
Beyond keeping in welding, Beau also felt very proud to be a part of Team Tasmania at the Championships.
"I took pride in representing Tasmania. Team Tasmania was something great to be a part of. We stayed behind at the end after we had been finished a couple hours and helped the venue clean up. No other teams did that. It was a great team to be a part of and a great bunch of people."