TasTAFE Drysdale Apprentice Baker Rising To The Top
Published on: 03 Jun 2022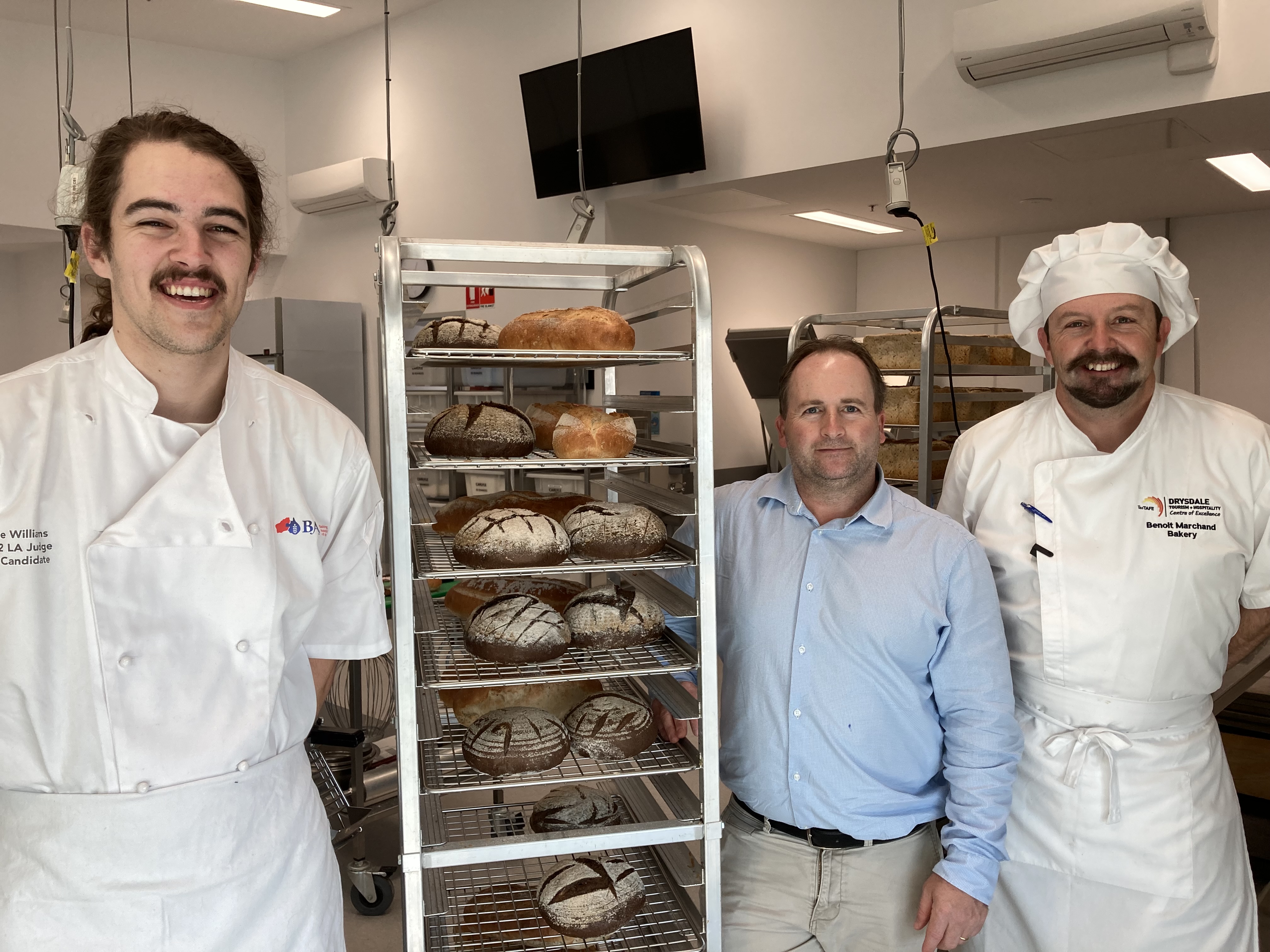 A TasTAFE Drysdale second-year apprentice baker has taken out the silver medal at the LA Judge Award for apprentice bakers in Sydney.
Luke Williams (pictured with Drysdale Bakery teachers Scott Townsend and Benoit Marchand) works as an apprentice baker at Coles and is completing his Certificate III in Bakery at Drysdale in Devonport. He took out second prize at the competition that recognises the best young baking apprentices in Australia and New Zealand. The competition takes place over three days and assesses all aspects of baking, from practical skills to theory and presentation.
Luke finished only half a point off first place and said his training at Drysdale was key to him achieving such a great result. "The environment at Drysdale is just awesome… all the teachers are really, really good."
"I love the training facilities there. It's all up to date. Everyone gets along and it's so clean".
Luke received the invitation to the LA Judge Awards after also coming second at Tasmania's competition of the Baking Association of Australia's competition at Drysdale's Providore Place last year.
Luke admits that he fell into baking and quickly discovered he had a knack for it. After working at Coles in service and at the deli, he was asked to try working at the bakery. Though he was initially reluctant, he discovered he loved it as soon as he tried it.
"My main drive for baking is that I like making product that makes memories. I remember going to the bakery as a kid with my Pop and buying stuff. That's a core memory and I like to recreate that for other people."
After discovering his love of baking at Coles, he is very glad to have pursued his studies at Drysdale and learned more about the craft.