2021 Agriskills Entry Program Launched
Published on: 14 Jul 2021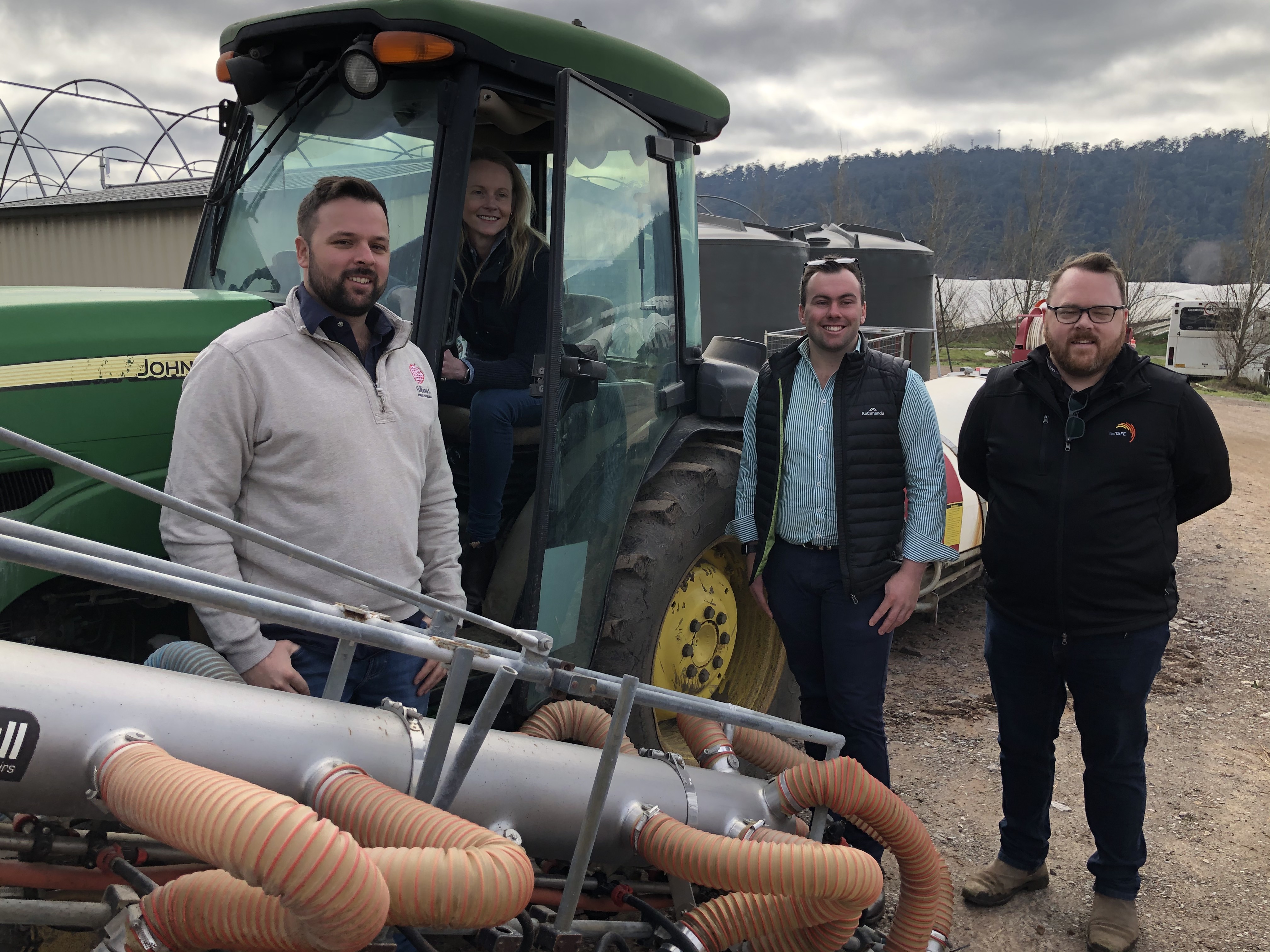 On Sunday 11 July 2021, the Minister for Skills, Training and Workforce Growth, Sarah Courtney, launched the Agriskills Entry Program for 2021. This follows the successful initiative developed in 2020 in conjunction with Fruit Growers Tasmania, to help build Tasmania's fruit growing, vegetable, livestock and dairy workforces.
The statewide program consists of three separate skill sets to enable new and existing agricultural workers to get 'job ready skills' required by industry.
Skill Set 1 covers five valuable areas including first aid, manual handling methods, operating quad bikes and side-by-side utility vehicles, as well as operating and maintaining chainsaws.
Skill Set 2 includes operating a forklift truck, a tractor and a front-end loader.
Skill Set 3 covers the safe preparation, application, handling and storage of chemicals.
Participants must commence training in Skill Set 1 before applying for Skill Set 2 or Skill Set 3.
The program will provide participants with a variety of essential, industry-relevant, and transferable skills, as well as the opportunity to gain the skills and knowledge required to transition into a Certificate II traineeship or Certificate III apprenticeship.
We thank Fruit Growers Tasmania member Marcus Dornauf, for hosting the launch event at Hillwood Berries and past student Dylan Bellchambers, for sharing his experience from the 2020 program.
For details and to apply visit the Agriskills Program page on our website, or download this flyer:
Image left to right: Marcus Dornauf (Hillwood Berries), Minister, Sarah Courtney, Dylan Bellchambers (2020 participant) and Troy Robbins (TasTAFE)