Are you passionate about pursuing a specialist wool classing career in the Wool industry?
Wool classing can be a physically demanding job, requiring you to handle and work with wool for an eight-hour working day. So, if you have a reasonable level of fitness and enjoy a rural lifestyle… you might want to look at a career in Wool Classing.
This course is ideal if you have had some prior experience in wool sheds, or wool growing properties, or if you are looking for a career/or want to re-train for work in a rural environment. It is also suitable if you need to bolster your skills to prepare your own wool at shearing time or if you have already undertaken a related certificate II- or certificate III-level qualification.
If you have no prior experience in shearing sheds, you will need to take some additional work placement time to familiarise yourself with wool clip preparation and wool handling.
In this course, you will learn to appraise wool using industry descriptions, prepare wool-based on its characteristics, and prepare and class fleece wool, skirtings and oddments. You'll also learn how to document a wool clip and press wool, as well as determine wool classing strategies, and plan, implement and review wool harvesting and clip preparations.
Throughout the course, you'll learn how to perform general shed duties, and how to implement and monitor quality assurance procedures, as well as how to establish work routines and manage wool harvesting and preparation staff. You'll also gain the skills you need to provide first aid and maintain work health and safety processes.
On successful completion of this course, you will be qualified to seek work as a specialist Wool Classer after applying for registration with AWEX Ltd. as a professional Australian Wool Classer.
Locations, dates & times
Campus
Date
Attendance/Duration
Study type
Apply
North
Alanvale

1 Feb 2021

-


1 Jul 2022

Full-time

Monthly 2 day workshops at Wool Solutions (Merino St, Kings Meadows) plus workplace visits

Mixed Learning
Apply now
Career opportunities
Wool Classer
Wool Broker
Wool Buyer
We're here to help…
At TasTAFE, we understand that everyone's journey is different and sometimes you might need some extra support to achieve your study or career goals.
Whether you are at the very start of your training, returning to study after a long break, or looking to upskill in a specific area, we're here to help you to be successful in your chosen field of study, apprenticeship or traineeship.
Our student support services are available for all students, and aim to provide the support you need to make your learning experience just that little bit easier.
Find out more about what support is available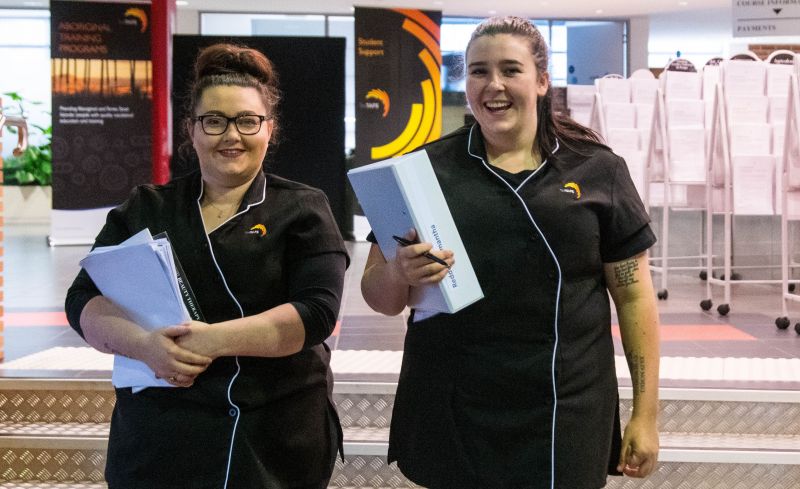 Contact us on 1300 655 307 or info@tastafe.tas.edu.au.
Career opportunities
Wool Classer
Wool Broker
Wool Buyer