Clarence Campus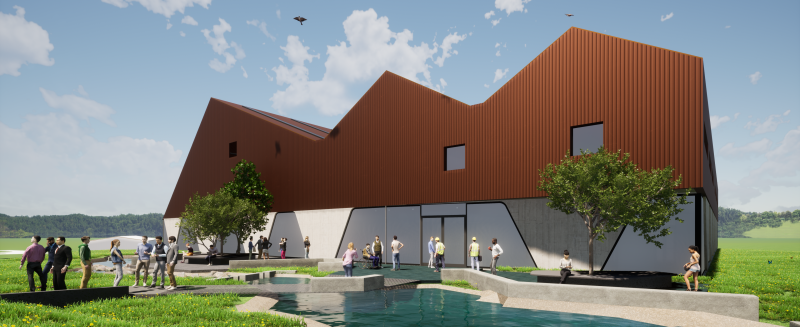 Water and Energy Trades Centre of Excellence
The Water and Energy Trades Centre is currently under construction at the Clarence campus and is expected to be completed and ready to offer training in 2023.
About
Clarence Campus is located on Hobart's Eastern Shore and is one of the largest campuses in the south of Tasmania.
Boasting plenty of free parking, regular buses and onsite accommodation, Clarence Campus is home to a wide range of courses, including specialist construction, painting and glazing workshops, nursing facilities, and a horticulture propagation nursery and gardens, as well as Aged Care, Disability and Community Services rooms, Children's Services, Built Environment, ICT labs and more.
At Clarence, you'll have the opportunity to develop the skills and knowledge you need for your future career using industry-relevant tools, equipment and resources. As well as gaining practical, hands-on skills and experience, you'll undertake your training alongside like-minded students, and learn important team work, communication and adaptability skills under the guidance of teachers who are experts in their field.
Clarence Campus has a relaxed and friendly vibe, with lots of outdoor spaces and green areas for relaxing in the sunshine (when the weather permits!), as well as a large library, well-stocked cafeteria, a number of different student lounge areas, and nearby walking tracks if you want to get some exercise at lunchtime.
Clarence Campus is only a five minute drive (or 15 minute walk) to Eastlands shopping centre in Rosny Park, and is also right next door to the Flagstaff Gully Child Care Centre, which offers child care services from Monday to Friday.
Services and Facilities
Accommodation
Café
Car parking - Free parking
Child care services (contact Flagstaff Gully Child Care Centre directly on 6244 5836)
Client Services
Computer Labs
Information and cultural services
Public Transport
Student lounge/s
Wi-Fi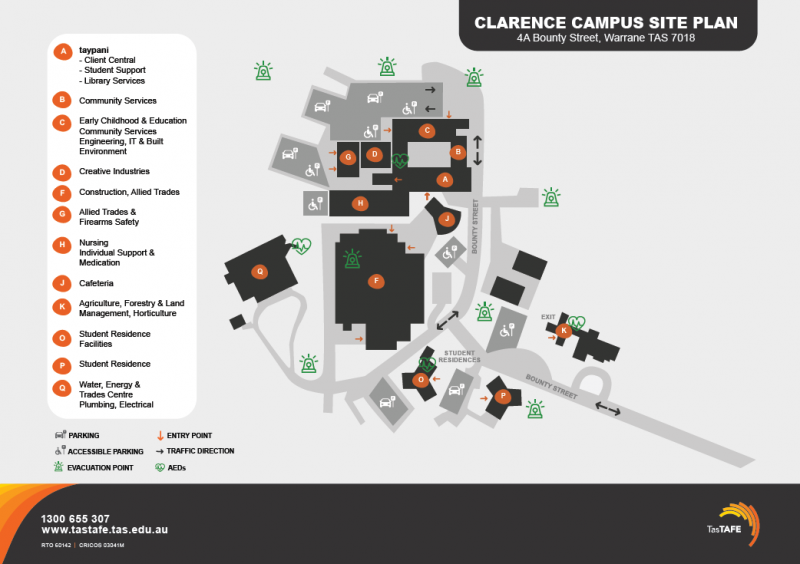 Virtual Tours
Come and immerse yourself by getting a 360 degree view of some of our amazing facilities around the state!