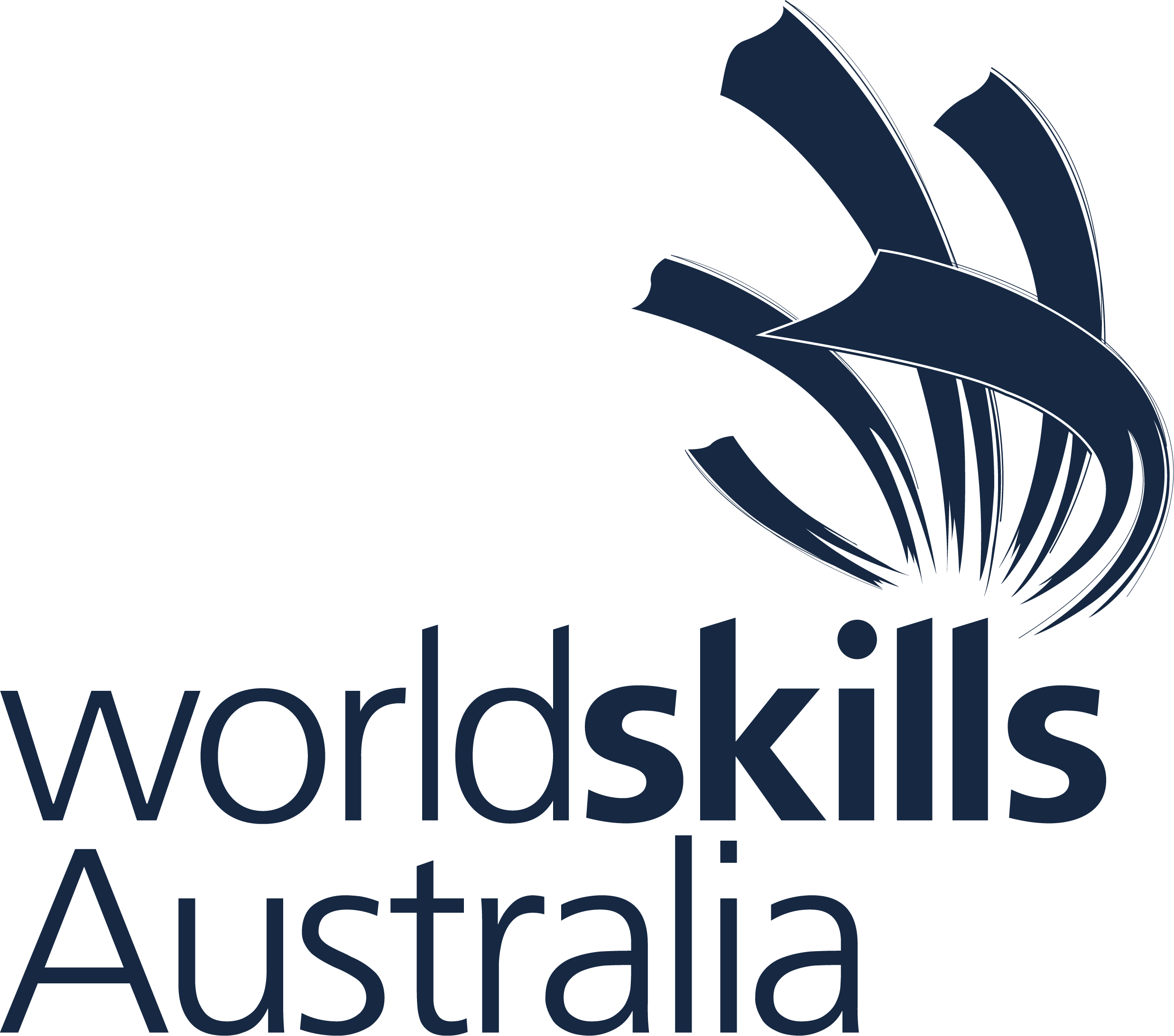 Get involved in Australia's biggest skills competitions
The WorldSkills Australia competitions are Australia's biggest vocational education and excellence competitions. They see vocationally-trained participants compete against their industry peers in practical skills challenges across a range of industry areas.
TasTAFE is proud to have supported many of our students and former students to achieve WorldSkills success in the past. In 2021 the Tasmanian team won 5 medals at the national competitions and in 2018, Tasmania won the Evatt Shield for the best performing region.
Former TasTAFE Cabinetmaking apprentice, Josh Boon (pictured) represented Australia at the international competitions in Russia where he finished sixth in the world.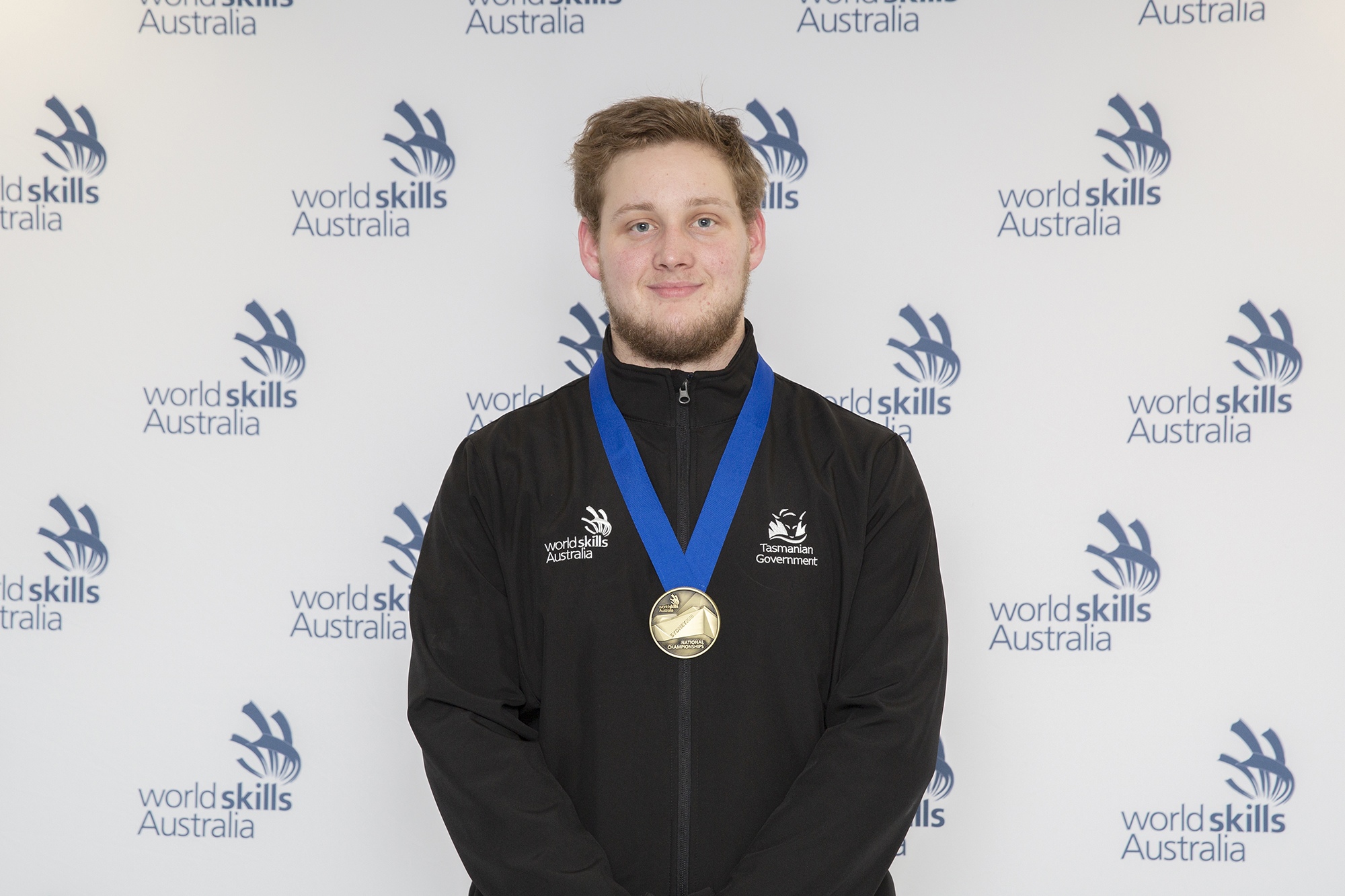 Regional Competitions in Tasmania
The path to success starts with regional competitions. The Tasmanian regional competitions are the first step in a WorldSkills journey that could take you to the national competitions to compete against Australia's best trades and skills talent.
How can I get involved?
TasTAFE is proud to be working with WorldSkills Australia and Skills Tasmania to host a number of WorldSkills Regional Competitions on our campuses in 2022. To express your interest in competing go to the individual competition links in the Regional Competition Dates section.
Why WorldSkills?
Hear from past competitors about where WorldSkills can take you.
Eligibility Criteria
To be eligible to enter a WorldSkills competition, you must meet at least one of the following criteria:
Be undertaking an apprenticeship or traineeship
Be undertaking studies towards a qualification at an RTO/TAFE or University
Undertaken/completed a relevant qualification at an RTO/TAFE or University
There is no age criteria to enter the Regionals, however, to be eligible to proceed to the 2023 National Championships, the National Age Ruling will apply. A competitor at the WorldSkills Australia National Championships should not be older than 24 years in the year of Competition.
Regional Competition Dates
Registrations for individual competitions close a week before the competition date. *Eligibility criteria apply
(More competitions coming soon!)
Register here!

*(Click on the individual competition links below to express your interest)

Date (all dates are 2022)

TasTAFE Location

(Regional competitions for a number of digital skills including 3D Digital Game Art, Graphic Design Technology, IT Systems Administration, Cloud Computing and Cyber Security)

22-26 August

Online

24 August

Drysdale Launceston

24 August

Drysdale Launceston

14 September

Market Square, Devonport

15 September

Market Square, Devonport

30 September

Alanvale Campus

30 September

Alanvale Campus

30 September

Alanvale Campus

6 October

Alanvale Campus

6 October

Alanvale Campus

6 October

Alanvale Campus

8 October

Alanvale Campus

8 October

Alanvale Campus

24 October

Alanvale Campus

29 October

Clarence Campus

30 October

Campbell Street Campus