Volunteer English tutors needed
Published on: 19 Sep 2023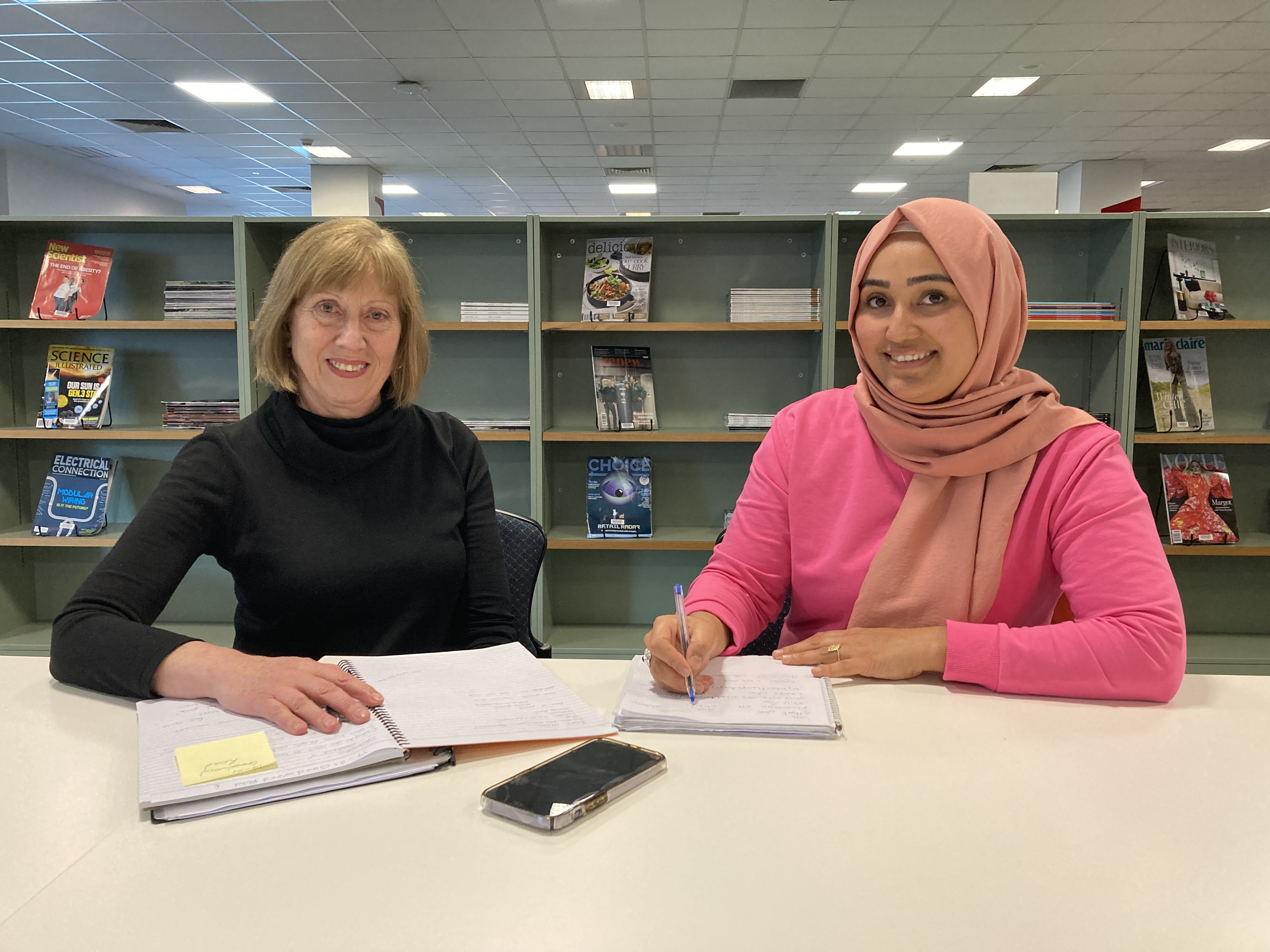 TasTAFE is on the lookout for new volunteer English tutors for migrant students.
Heather (pictured left) became a volunteer tutor earlier this year and said volunteering in the Adult Migrant English Program is very rewarding.
"When I saw the tutor training available at TasTAFE, I took it up as I wanted to help adult students at this time," Heather said.
"The tutor training was very helpful. The online part was easy to do at home and had interesting materials, including videos and stories of actual migrants. It was also good to meet students during the training."
Hajare (pictured right) migrated to Australia in June 2022 and is a student at TasTAFE.
"With Heather, I learn reading and writing faster. The one hour each week with Heather is so important for me, because I don't have any other chance to practice English," Hajare said.
"I have two children and I want to be able to help with my son's homework. I also want to get a job in the future."
TasTAFE provides on-campus English classes for migrants under the AMEP. TasTAFE has about 60 volunteer tutors and would like to recruit new volunteers in the Hobart area.
TasTAFE is offering a free six-week tutor training course beginning on 23 October 2023.
Volunteer tutors assist migrant students on a one-on-one basis for around an hour each week. Volunteer tutors assist students to learn speaking, reading and writing English, as well as establish important connections with the local community.
TasTAFE Volunteer Tutor Scheme Administrator Hiroko Kunimoto said those interested in volunteering do not need to have a teaching background.
"Our tutor training covers all the information you need to become a tutor and we also provide ongoing professional development," Ms Kunimoto said.
"Our tutors do a fantastic job and I keep hearing great stories of friendships and the progress that the students are making."
For more information about the program and to register your interest in volunteering visit the Volunteer Tutor Webpage.
AMEP is funded by the Australian Government Department of Home Affairs. TasTAFE is an AMEP provider in southern Tasmania.