TasTAFE-trained apprentices win Master Builders Tasmania Awards
Published on: 14 Oct 2021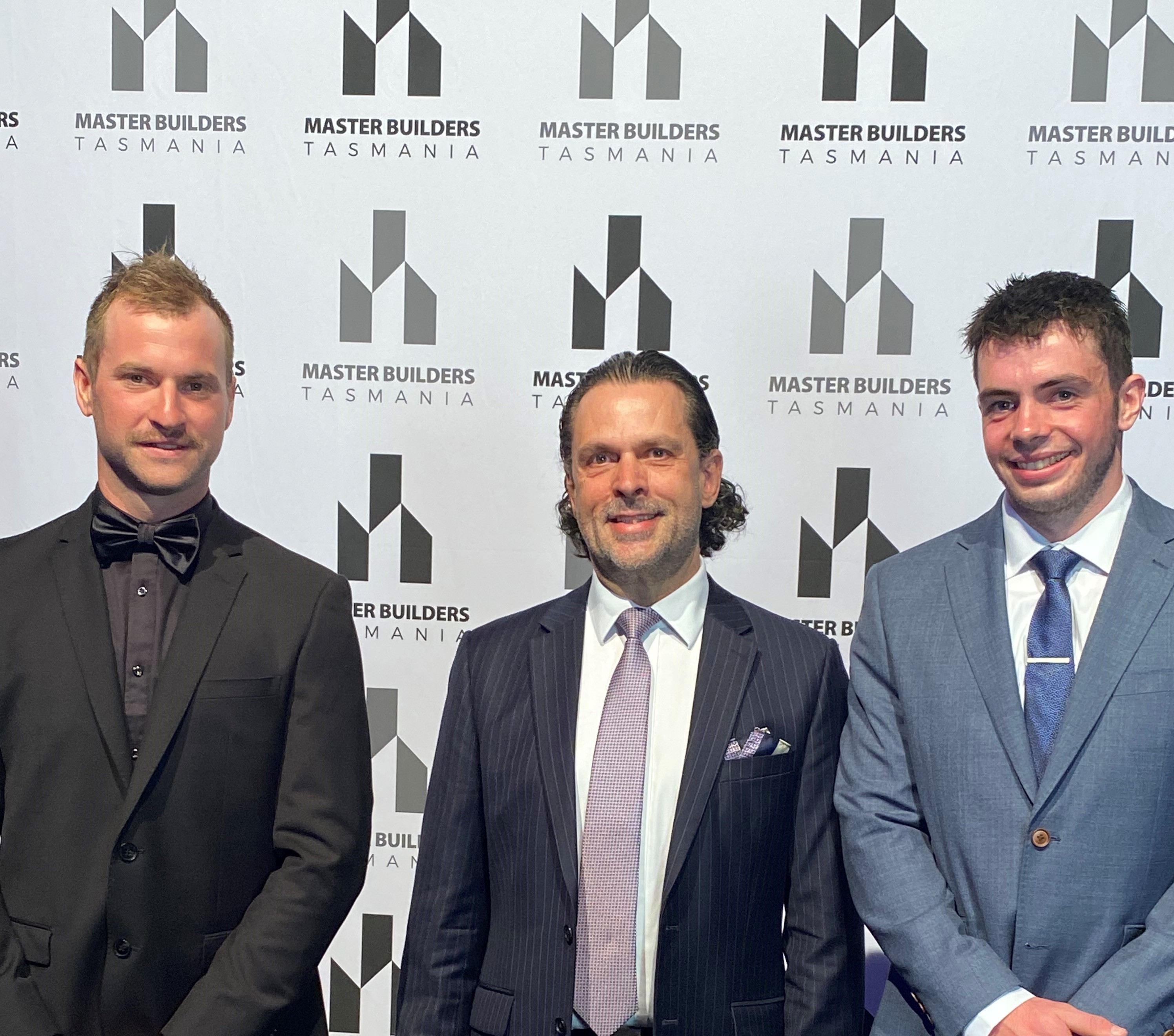 Two TasTAFE-trained apprentices were recognised at the Master Builders Tasmania Awards for Excellence on Saturday night (9 October).
Scott Vucetic (pictured left) from Davies Design and Construction was named State Apprentice of the Year, and Bradley Young (pictured right) from Vos Construction won the Hands-on Skills Apprentice of the Year.
After completing an apprenticeship and spending over eight years in the automotive industry as a spray painter Scott realised that he didn't want to retrain into another job where he would be indoors and decided on building. He gained a mature aged apprenticeship with Sheffield-based Davies Design and Construction.
Scott's TasTAFE teacher, Chris Smith, said Scott was exceptionally dedicated to his training both on-site and at TasTAFE, and has a natural self-confidence and professionalism in his approach to his work.
Scott recently completed a $500,000 build, beginning with the initial client meeting, building and supervising the whole project right through to handover where the clients gave him a very glowing testimonial for his attention to detail and pride in his work.
Over the past four years Bradley has tackled many aspects of the building trade and different types of residential and commercial projects. He continually demonstrates his ability to produce a high level of quality work and was named Vos Construction Apprentice of the Year 2020.
Bradley assisted the Master Builders Association in 2018 with the delivery of their Pathways Program, attending schools and promoting apprenticeships in the construction industry.
His high-quality work and attention to detail has recently seen him temporarily moved from the Construction division to the Joinery division of the company to help with the fit out at Hobart's Derwent Entertainment Centre.
TasTAFE is proud to have trained both of these winners and to support apprentices through sponsorship of the Master Builders Awards for Excellence.