TasTAFE supports Tradeswomen Australia's Supporting Women to Succeed project
Published on: 03 May 2022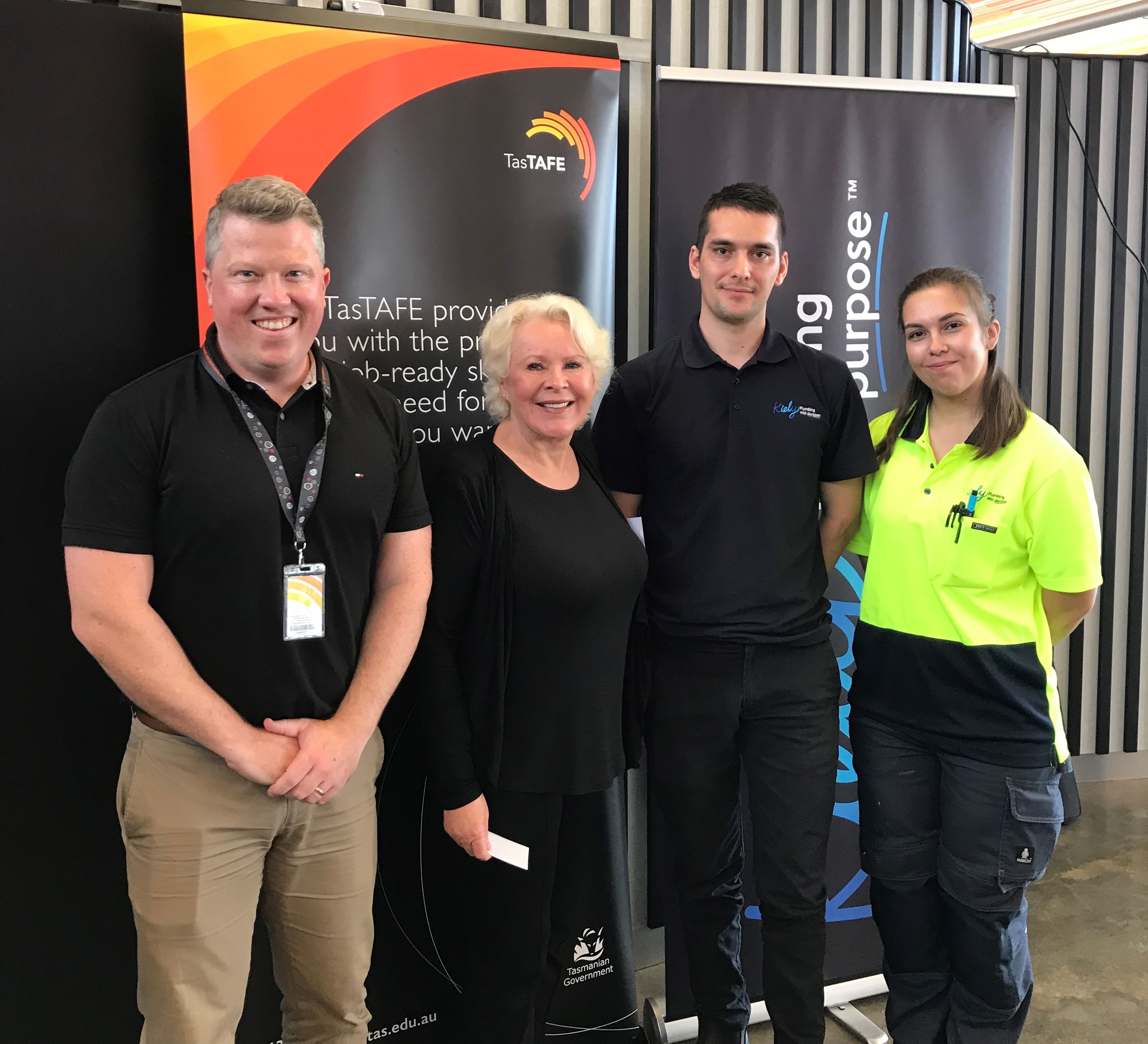 On 11 April, Tradeswomen Australia's 'Supporting Women to Succeed' project was launched in South Burnie. The project aims to support employers interested in employing more women into trade industries through a 12-month cultural change program. TasTAFE sits on the steering committee of Supporting Women to Succeed and looks forward to being involved with the success of this ground-breaking project.
A great line up of inspiring people spoke at the launch, however Samuel Kiely and TasTAFE apprentice Kayla Sermon from Kiely Plumbing - stole the show. Samuel's enthusiasm and belief that there is absolutely nothing more important than equality in life, led Kiely Plumbing to become the first business in Tasmania to partner with Tradeswomen Australia and champion their Workplace Diversity Project. Kiely Plumbing are proud to have employed their first woman apprentice and are striving to create an inclusive workplace for future tradeswomen. Kayla Sermon was that first apprentice and nine months into her apprenticeship - she is absolutely loving it. She spoke about the challenge in finding an employer who was prepared to take on a female apprentice, she found it wasn't an easy journey. However Kayla's drive and tenacity to chase her dream paid off when she set up a meeting to talk with Samuel, and as they say, the rest is history.
Tradeswomen Australia Group are leaders in helping organisations create and improve workplace culture and environment through diversity, inclusion, mental health, and wellbeing strategies. They have supported numerous organisations to foster innovation and creativity, improve retention and decision making as well as increasing productivity and performance. The launch was hosted by the Tasmanian Minerals, Manufacturing and Energy Council Centre of Excellence and chaired by Ray Mostogl from TMEC. Along with Samuel and Kayla, speakers included Janet Cribbes - CEO of Tradeswomen Australia, Madeline Wells - Apprenticeship Engagement Officer, Dr Tanya Paterson - Workplace Diversity Officer, along with Dr Anna Carew of Keystone Tasmania. The Minister for Women, Madeleine Ogilvie, also shared a video message.
Pictured above L-R: Matt Dance (TasTAFE), Dr Tanya Paterson (Tradeswomen Australia), Samuel Kiely and Kayla Sermon (Kiely Plumbing).