TasTAFE releases ambitious 10-year strategic plan
Published on: 10 Nov 2022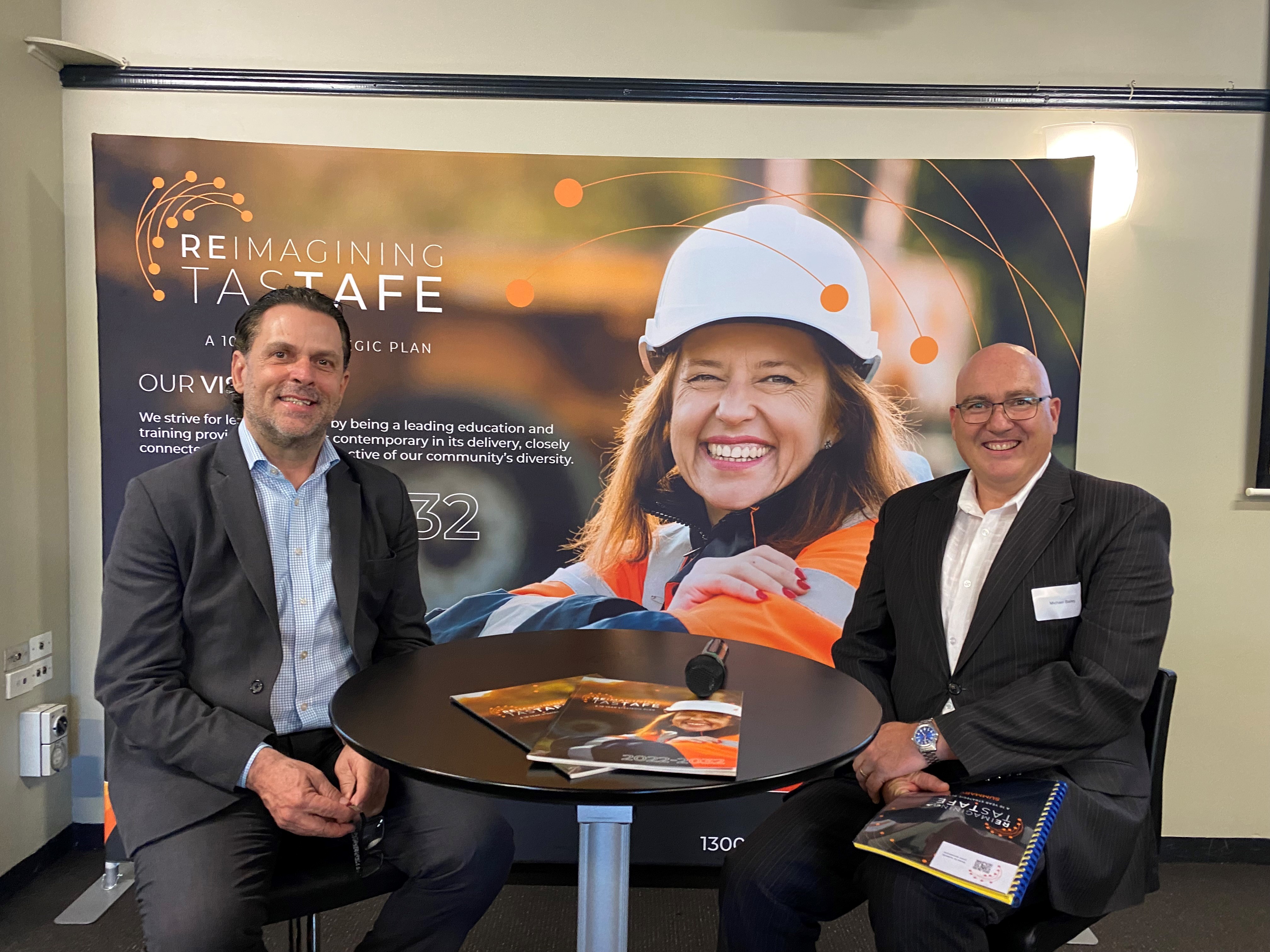 And that's a wrap! Over the past few weeks we've travelled across Tasmania to launch our ambitious new strategic plan called Reimagining TasTAFE.
We've had some wonderful discussions with industry and communities on how if our learners succeed, everyone benefits. Our learners get meaningful employment, industry gets skilled workers, the community get productive citizens and young Tasmanians have great role models and can clearly see how our training can set them up for success.
Reimagining TasTAFE is our guide to becoming a future-focused, market-aligned training provider and provides a roadmap to what success will look like for TasTAFE in 2032.
"We want our training to keep pace with rapid technological changes in industry and be more flexible, responsive and innovative," TasTAFE CEO Grant Dreher said.
"Part of this includes a digital-first approach to complement the practical learning that will always be an important part of TasTAFE. The plan has a key aim to create access, improve outcomes and grow participation."
In essence, Reimagining TasTAFE has three purposes:
To create greater access to our training – geographically and socio-economically
To improve outcomes for our learners
To increase participation in our training
We were proud to partner with the Tasmanian Chamber of Commerce and Industry for the launches and thank TCCI CEO Michael Bailey, TCCI Business Services Manager Stacey Joseph and Devonport Chamber of Commerce and Industry's Mike Badcock for their panel discussions with our CEO Grant Dreher.
Read more about Reimagining TasTAFE: A 10 Year Strategic Plan.
Pictured: TasTAFE CEO Grant Dreher (left) and TCCI CEO Michael Bailey at the Reimagining TasTAFE launch in Launceston.