Project milestone a learning opportunity for TasTAFE apprentices
Published on: 22 Apr 2022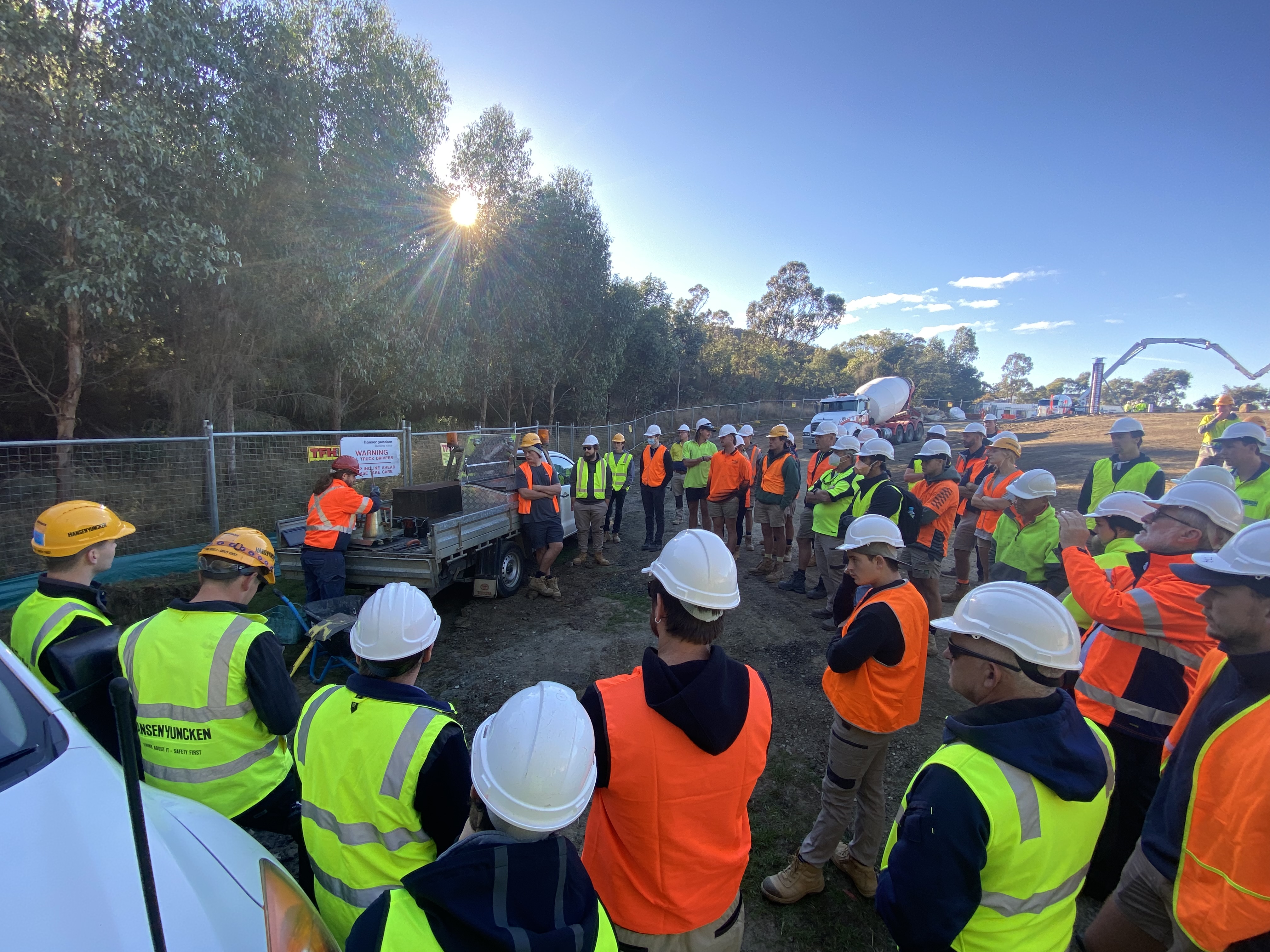 Construction on TasTAFE's Water and Energy Trades Centre of Excellence at Clarence Campus hit a significant milestone last week with the concrete slab for the building being poured.
TasTAFE's project team and construction company, Hansen Yuncken, were keen to share this with our construction apprentices, inviting them on-site for a fantastic real life learning opportunity.
Apprentices were given a closer look at the work underway to learn more about the process and planning behind it. The concrete supplier provided a briefing on the slump test process and Hansen Yuncken ran students through their pre-pour checklist and discussed the next steps in the build.
The Centre of Excellence will provide plumbing, gas, refrigeration, air conditioning and electrotechnology training in a fit-for purpose building. The building will have a floor area of over 5000 square metres spread across two levels and will include a three-storey stack to replicate the pipes and inner workings of a multi-storey building.
Recent construction work on-site includes ground floor slab formwork and reinforcement installation; ground floor and sandpit slab pours, sandpit wall installation and the installation of ground floor columns.
The centre is funded by the Tasmanian and Australian Governments and is expected to be completed and ready to offer training in 2023.
Visit the Water and Energy Trades Centre of Excellence web page for more information.