NECA visit to new Water and Energy Trades Centre of Excellence
Published on: 27 Oct 2022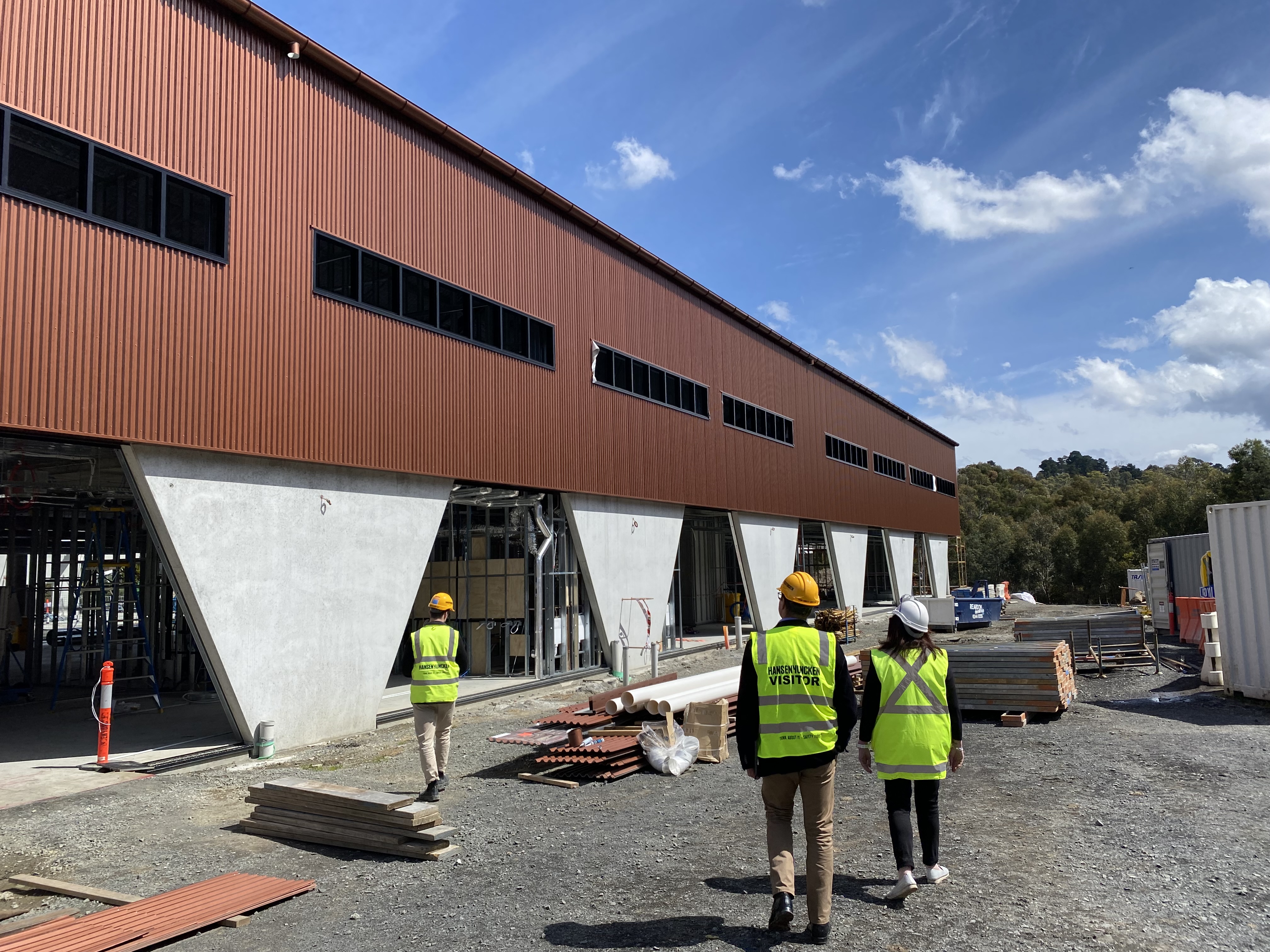 TasTAFE CEO Grant Dreher recently hosted NECA Victoria RTO CEO Gideon Perrott and NECA Education and Careers Tasmania General Manager Garry Vidler on a tour of the new Water and Energy Trades Centre of Excellence at TasTAFE's Clarence Campus.
The WET Centre will offer state of the art facilities with a structural design and learning spaces that are flexible and able to be reconfigured as needs change. It will host TasTAFE's southern-based plumbing, gas, refrigeration, air conditioning and electrotechnology students.
TasTAFE is continuing to engage industry partners like Gideon and Garry to ensure the facility will give apprentices access to modern equipment and an industry-authentic learning experience, and Mr Perrot was very impressed with what he saw.
"It's stunning because the use of space is clever. I think it will be really interesting to see how the students from the different areas interact with each other. I like the idea that it's been combined into one centre." Mr Perrott said.
Construction of the centre is progressing quickly now the completion of the installation of ground floor pre-cast panels, and the suspended slabs for the level 1 floor, tracking towards an opening in mid-2023. Mr Perrott said NECA have been keeping a very close eye on the project.
"As the biggest of electrical apprentices in Tasmania we obviously have a massive interest in ensuring they come out of the system with the best skills possible, so we're hyper-aware of the quality of the training facilities and the impact that has on not only the students but the ability to attract and retain really good teachers. So, anything like this is good for the economy and good for the businesses we serve."
For more information about the Centre of Excellence, visit the Water and Energy Trades Centre of Excellence webpage.