MCOT and TasTAFE launch new Diverse Leadership Program
Published on: 07 Nov 2022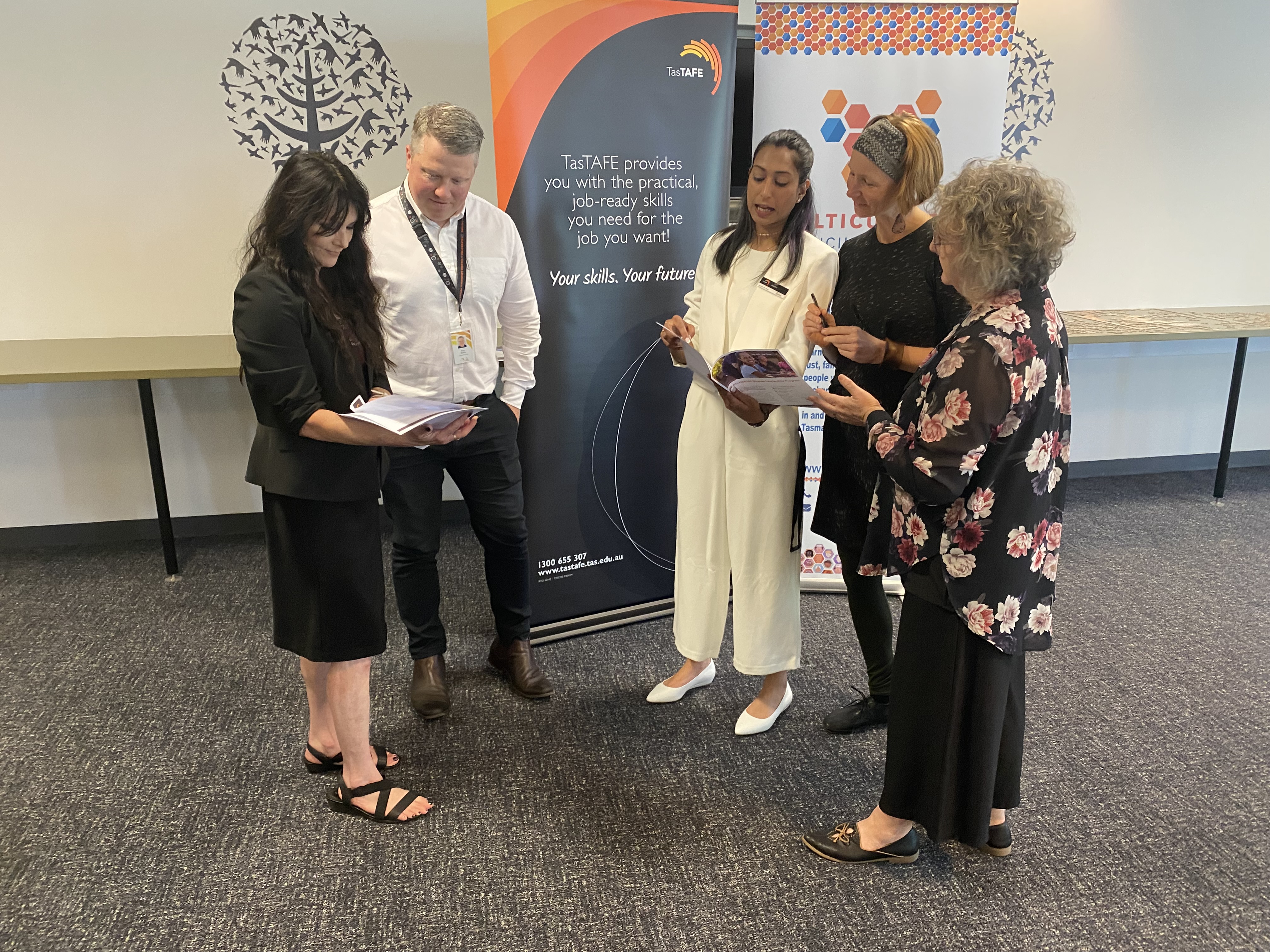 The Multicultural Council of Tasmania (MCOT) and TasTAFE are partnering in a new program to increase diversity in leadership roles in Tasmanian workplaces.
Launched today, (7 November 2022) the Diverse Leadership Program, will provide leadership and management training to emerging leaders from culturally and linguistically diverse (CALD) backgrounds.
The program is funded by Skills Tasmania and led by MCOT, with TasTAFE providing the accredited training component.
Through the program, MCOT will work with key industry stakeholders in facilitating networking and mentorship opportunities with the emerging leaders.
TasTAFE will provide training covering a range of skills including goal setting and planning, conflict management, accountability, team building and negotiation.
MCOT CEO Lee Wilson said "MCOT is extremely proud to be partnering with TasTAFE in this exciting new partnership. It truly demonstrates the level of commitment across the sector in supporting the diverse communities which now call Tasmania home"
"There is so much talk at the moment about the skills shortage, yet we believe the talent is right here on our doorstep, we just need to provide a pathway to elevate our future leaders".
The program will be available to leaders from across the state with courses taking place in Launceston, Clarence, Devonport and Hobart throughout 2023.
As Tasmania's largest vocational education provider, TasTAFE CEO Grant Dreher is excited about the opportunity this will provide to Tasmanians from CALD backgrounds.
"At TasTAFE we are committed to increasing the number of Tasmanians in training, removing barriers and providing equal access and opportunities for learners," Mr Dreher said.
"The Diverse Leadership Program is a great way of supporting people from culturally and linguistically diverse backgrounds to become leaders in their workplaces and in the wider community."