Matthew Fraser – VET Teacher/Trainer of the Year
Published on: 20 Sep 2022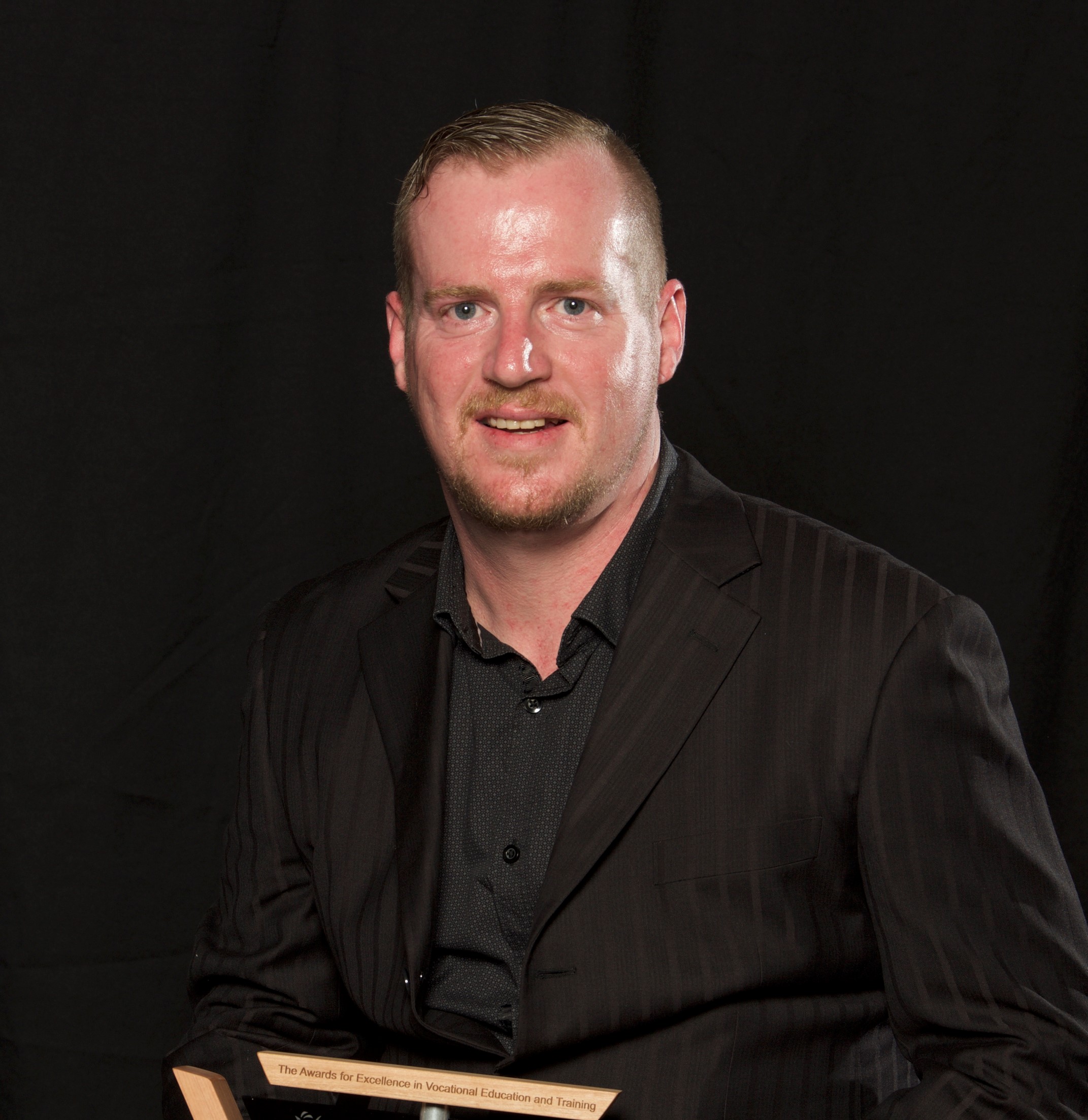 TasTAFE cookery teacher, Matthew Fraser, was named VET Teacher/Trainer of the Year at the 2022 Tasmanian Training Awards.
Matthew, who teaches at TasTAFE Drysdale in Devonport, was recognised for his innovative approach to teaching and his commitment to his students.
Matthew said the award served as recognition for the whole Drysdale teaching team.
"It's an acknowledgement of the work myself and the team are doing looking to grow and improve practice."
"We're in an evolving education and industry area at the moment, and we need to pivot to keep pace. I think the award is acknowledgment that people are seeing that we are trying to work for the better interest and outcomes of both student and industry."
As a qualified chef working in industry for many years (over 2 decades – commenced in 1998), turned teacher (over 10 years experience), Matthew loves that he gets to help guide future chefs on their careers every day at TasTAFE.
"Student success, student outcomes, that's why we do it at the end of the day. It's about seeing growth, seeing change, both career and life altering outcomes can occur from undertaking training, and the support and mentorship that is available."
An example of Matthew's innovative approach for teaching was his idea to establish a market garden at TasTAFE. The garden is under development and will allow plenty of different student cohorts – from cooking, to construction, to horticulture – to come together and experience a "real-life, holistic training experience" in partnership with the Foundations Team.
As the state winner, Matthew now gets the chance to compete for the Australian Training Awards, where he says he's honoured to represent TasTAFE and put a spotlight on Tasmanian vocational education.
Ultimately though, Matthew is most excited to keep doing what he's doing.
"To me, it's why I get up and do what I do. I love coming in and seeing the improvement and growth in students over their journey".
A full list of 2022 Tasmanian Training Awards winners can be found at Skills Tasmania.