Kosta uses TasTAFE education to help build bridge
Published on: 02 Nov 2022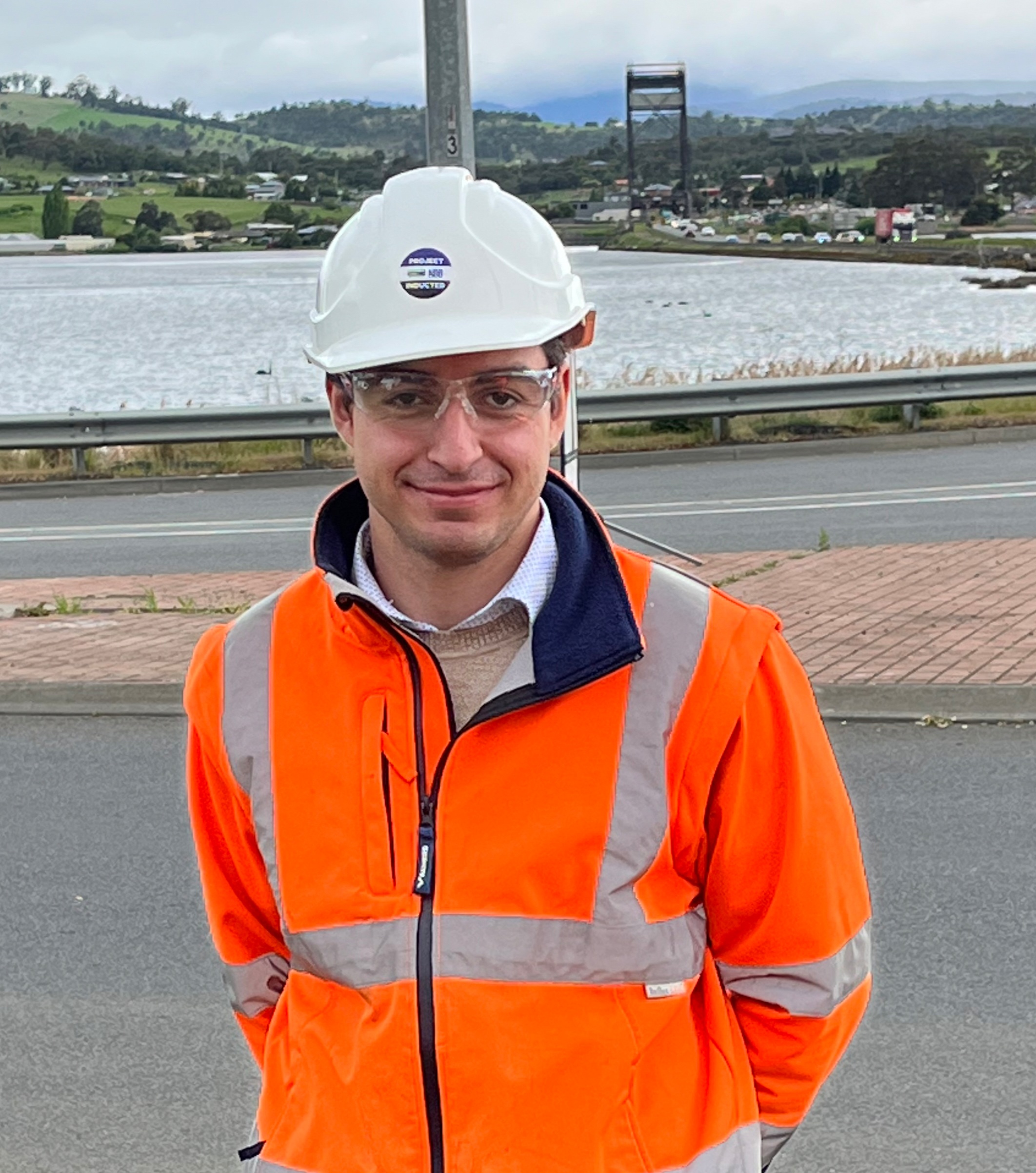 A former TasTAFE student has been called upon to assist in Tasmania's largest ever transport infrastructure project.
Kosta Vasileiou has put his Work Health & Safety training to great use by becoming a member of the team on the new Bridgewater Bridge Project being designed and constructed by McConnell Dowell.
The new bridge and traffic interchanges form the basis of this $786 million jointly funded project between the Tasmanian and Australian governments.
Since being announced as the preferred contractor, McConnell Dowell has been working with TasTAFE to create pathways into employment for various job seekers, along with providing upskilling opportunities for existing contractors who will be engaged by the project.
McConnell Dowell asked TasTAFE whether any recent graduates from their Certificate IV in WH&S training would be suited and available to work on the project. After the delivery team was consulted, Kosta was an obvious choice.
Following this connection, the recent Certificate IV graduate was engaged by McConnell Dowell and subsequently offered a position as a WH&S trainee on the project team.
Already a valued member of the team, Kosta is now looking at additional study options in training and assessment to provide even more support and assistance to the project.
"I've been given a great opportunity to work on a world class infrastructure project with a tier one construction company, and I'm learning something new every day," Kosta said.
"Safety is so important on a job like this, and I am proud to be part of the team which supports the safety of all of our workers."
Manager Industry Relationships and Business Growth at TasTAFE, Matthew Dance, said this was a great opportunity for both Kosta and TasTAFE, and hopefully the first of many opportunities for TasTAFE graduates on the project.
"This is a great example of how a TasTAFE qualification can align with the needs of major industry projects in Tasmania. This project presents a fantastic opportunity for a number of Tasmanians to be part of a legacy.
As major construction draws near, we will continue to work with McConnell Dowell to ensure that the training and skills demands relative to the project are achieved" Mr Dance said.
For more information about the New Bridgewater Bridge project, visit New Bridgewater Bridge Project.