Jack Wilson – Apprentice of the Year
Published on: 20 Sep 2022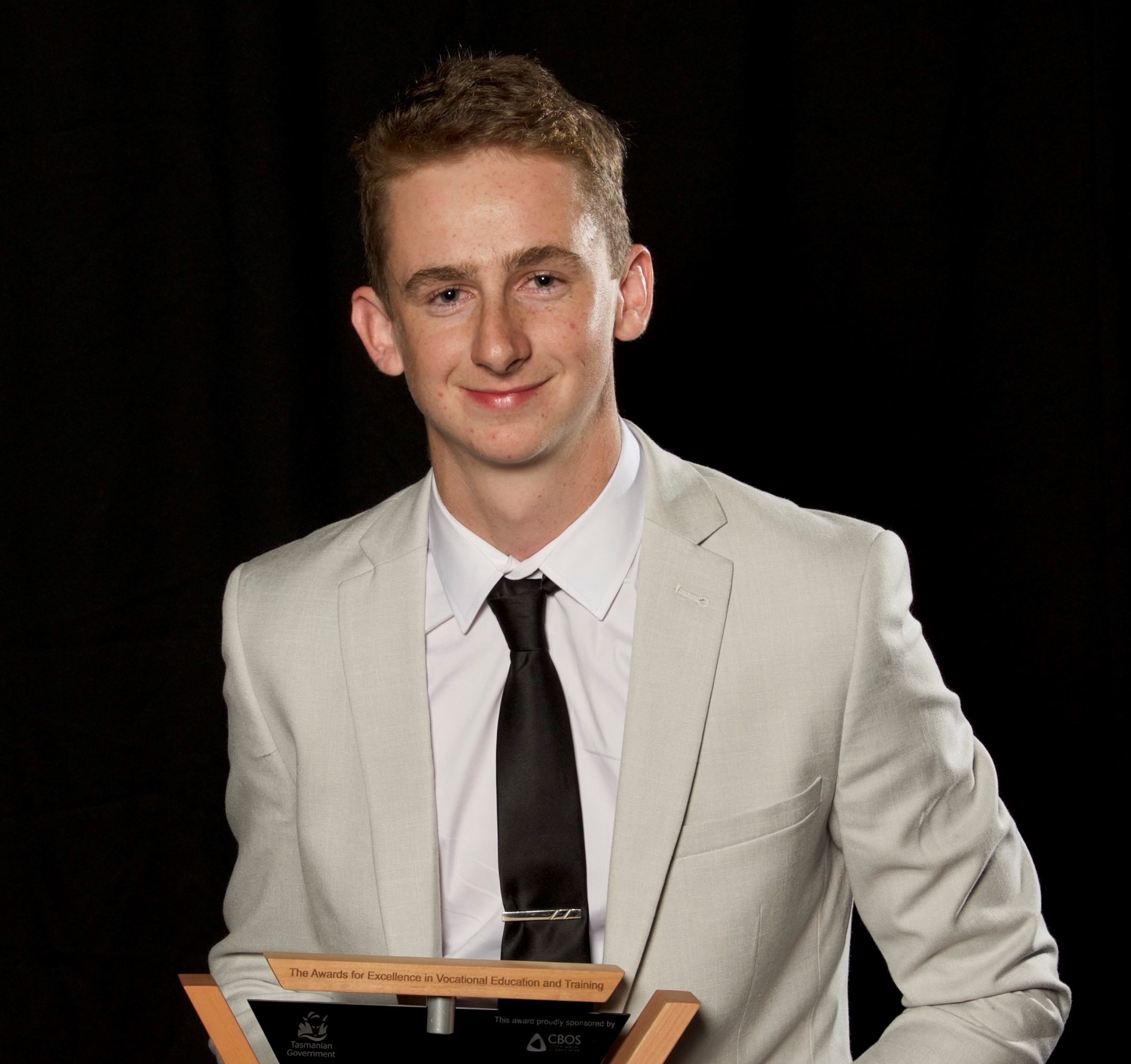 Jack Wilson was recently named the Apprentice of the Year at the 2022 Tasmanian Training Awards.
Jack completed his Certificate III in Carpentry and Joinery at TasTAFE and is employed at Crusader Homes in Hobart, and said he owed a lot to TasTAFE for his success.
"The skills and training at TasTAFE have allowed me to go to all aspects of the building industry confidently. They taught me the right techniques and gave me the confidence to get the job done correctly."
Jack said he had planned a career as a builder from a young age.
"Growing up my pop was a carpenter and he was always coming round home and building things with my father. That led me to do woodwork through high school and then I got selected to do a Tasmanian Building Group Apprenticeship Scheme program in year 10."
The family connection doesn't just stop there for Jack – his mum won the same award as a hairdressing apprentice in the 1980s.
"It was quite a surprise for both us (when they found out Jack was shortlisted). It was a great inspiration, my parents have been great mentors my whole life and to know I'm going along the same path as them is something I'm really grateful for."
Jack will represent Tasmania at the Australian Training Awards in Adelaide in November.
A full list of 2022 Tasmanian Training Awards winners can be found at Skills Tasmania.