Cassie Burnett - WorldSkills 2023 Beauty Therapy silver medallist
Published on: 21 Sep 2023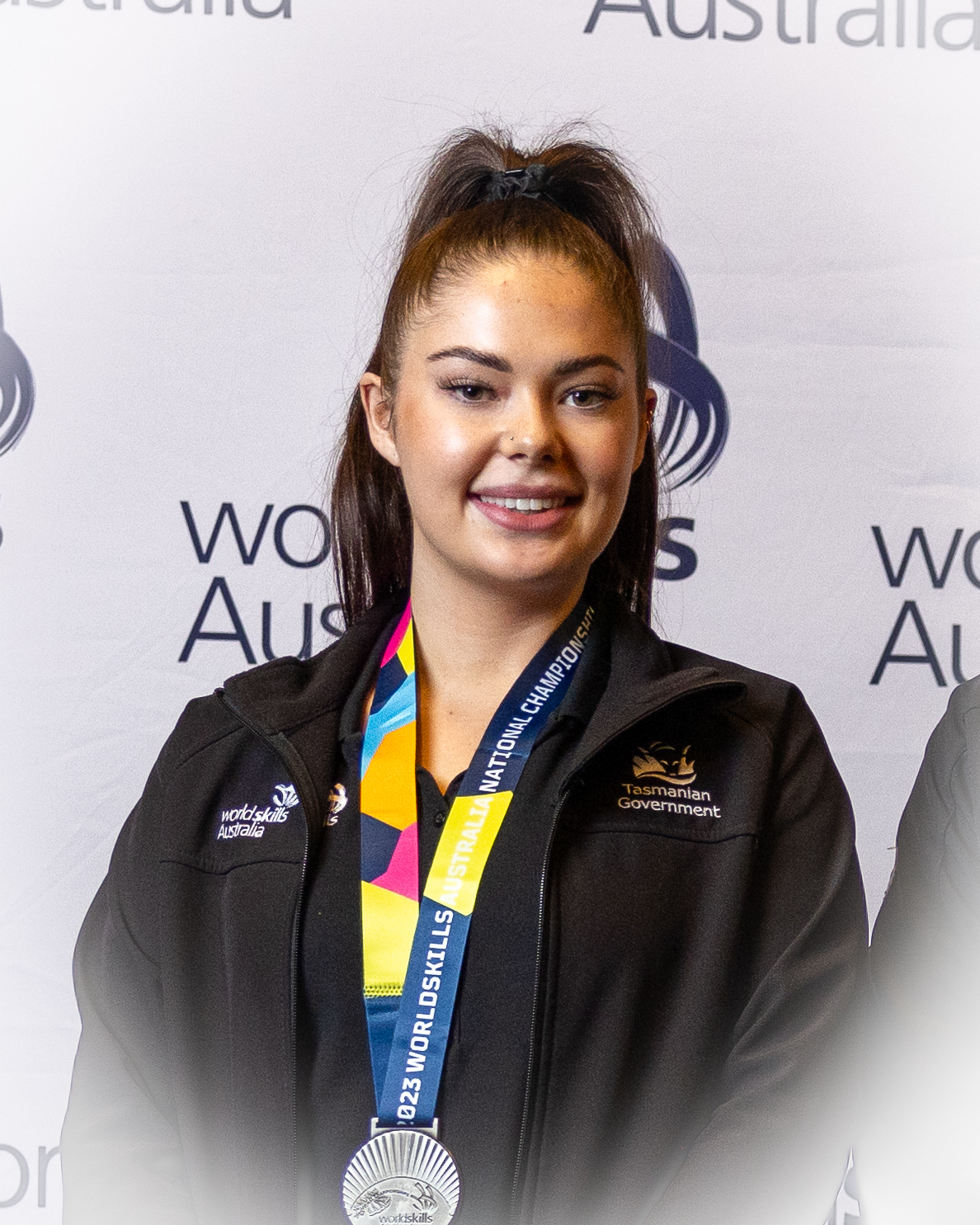 Cassie Burnett was one of five Tasmanians to come in second place at the WorldSkills Australia National Championships, bringing home a silver medal in Beauty Therapy.
The National Championships is Australia's biggest vocational education and excellence competition, with regional competitors from all around the country competing against their industry peers.
Cassie works at Inner Beauty in Launceston and was tested on her massage, hot stone massage, skin care and make up skills at the competition. She returned to TasTAFE where she completed her apprenticeship to train for the Championships.
"We were doing a fair bit of training leading up to it. One training session a week at TasTAFE from three months out, which went by so quickly. Kylie Clare from TasTAFE was my mentor and she really got me ready and prepared for the competition. If I didn't have her I don't know how I would have gone. She really set me up well, which I'm so thankful for."
Cassie said her experience at WorldSkills was made better by the camaraderie shared with Team Tasmania.
"It was amazing to get to know so many new people. I'm kind of sad that we won't be all together now. I'll definitely be keeping in touch with them.
We were the second smallest team in the competition, so to come home with five medals, we were happy with that."
Along with putting her own skills to the test, Cassie said an unexpected bonus out of the Championships was being exposed to lots of different trades and seeing how they work up close.
"Things like cooking, butchery, it was so cool to learn so much about them. With all the different trades, it was amazing to learn about the processes that go into it and it was great getting to debrief with everyone on Team Tasmania at the end of each day."