2022 Sophie Bobbi Memorial Award winner announced
Published on: 20 Sep 2022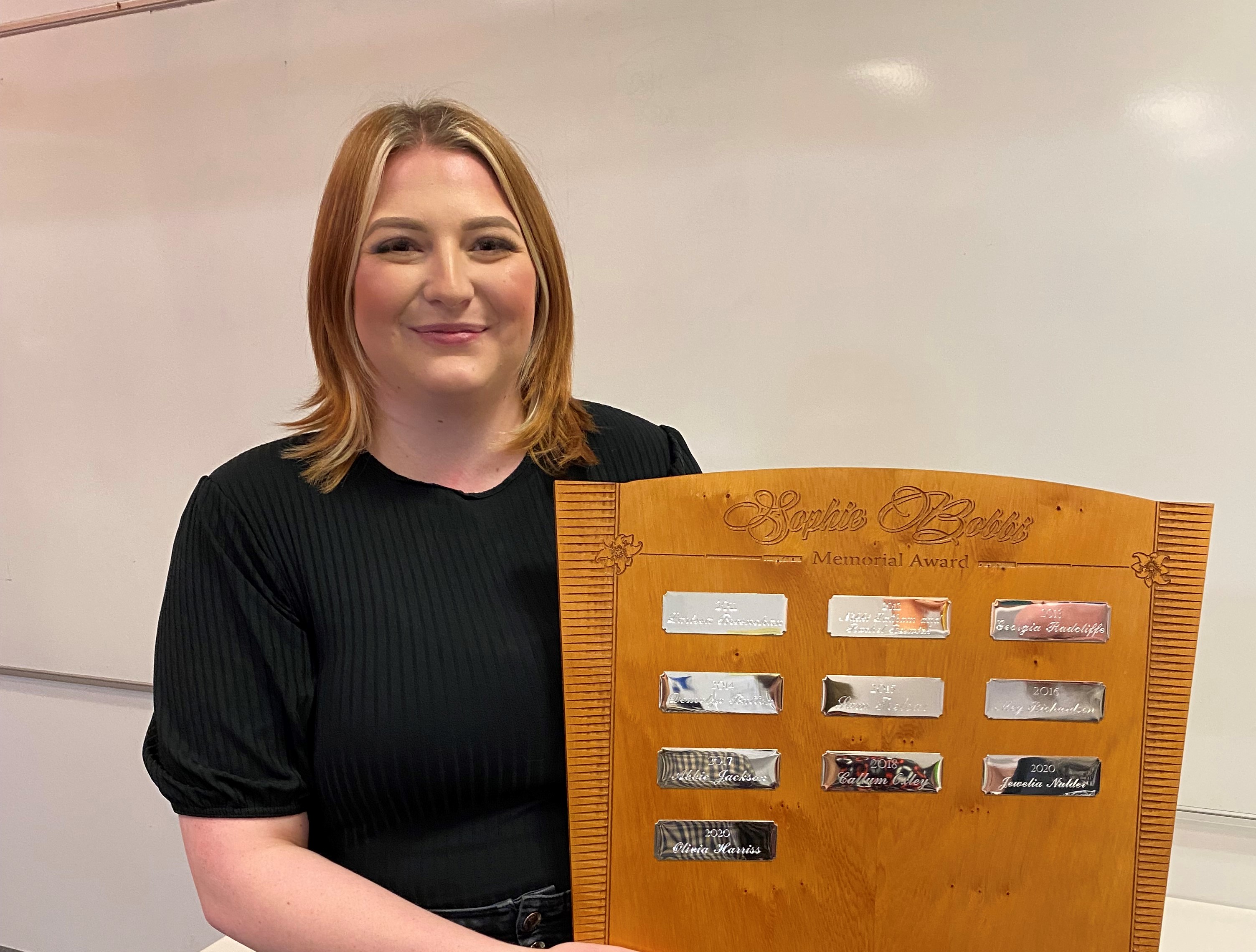 Congratulations to Bernadette Muskett (Sfumato Hair, Hobart) who is this year's winner of the Sophie Bobbi Memorial Award.
The Sophie Bobbi Memorial Award is a bursary provided by Sophie's parents, Pete and Helena, in memory of their daughter who studied hairdressing at TasTAFE and worked at Nischler salon. The award is selected by TasTAFE teachers and recognises a TasTAFE third year apprentice hairdressing student who has a talent and passion for the profession.
Announced in front of a crowd of her peers and colleagues from Sfumato, Bernadette said she was thrilled to win the award.
"It's extremely exciting. I'm very honoured to win this. Hairdressing is something I love doing and it's makes me feel pretty good that something I've been doing for the last three years does really pay off" Bernadette said.
Bernadette says she is loving work at Sfumato, and that she owes a lot of her success in her career to her teachers at TasTAFE.
"Honestly I don't know how I would have gotten through the last three years without them. They really have helped me through a lot"