Learn the craft and traditions of old school barbering, whilst catering for a modern, urban clientele with this specialist hairdressing course in Barbering.
This entry-level Barbering qualification will set you up with the skills and knowledge you need to provide a broad range of specialist barbering services to clients.
In this course, you will have the opportunity to develop your sales and consultation skills, as well as specialist technical barbering skills including cutting hair using freehand clipper techniques, designing and maintaining beards and moustaches, and shaving heads and faces.
You'll also learn how to provide men's general grooming services, and identify and tread hair and scalp conditions, as well as how to create graduated and layered haircut structures and how to cut hair using over-comb techniques.
Throughout the course, you will also have the opportunity to learn and work as part of a team in a real-life hairdressing environment at one of TasTAFE's professional, working hair salons. You'll gain experience in developing and expanding your client base, and learn how to consult with clients, recommend products and services, and communicate as part of a salon team, as well as how to apply safe hygiene, health and work practices.
On successful completion of this course, you will have the skills you need to seek employment as a qualified entry-level Barber in a range of barber shops and/or salons.
Career opportunities
Barber
Hair Stylist
Hairdresser
We're here to help…
At TasTAFE, we understand that everyone's journey is different and sometimes you might need some extra support to achieve your study or career goals.
Whether you are at the very start of your training, returning to study after a long break, or looking to upskill in a specific area, we're here to help you to be successful in your chosen field of study, apprenticeship or traineeship.
Our student support services are available for all students, and aim to provide the support you need to make your learning experience just that little bit easier.
Find out more about what support is available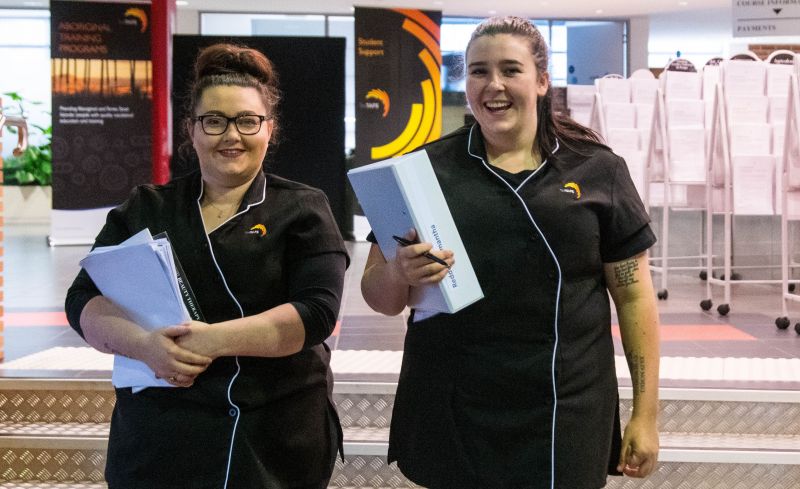 Contact us on 1300 655 307 or info@tastafe.tas.edu.au.
Career opportunities
Barber
Hair Stylist
Hairdresser