From suburban salons to big city barbershops, this entry-level Hairdressing qualification will set you up with the skills you need to embark on your Hairdressing career.
If you are not currently employed in a Hairdressing salon but are looking to gain the skill sets and knowledge you need to become a qualified Hairdresser, this course will provide you with an alternative non-trade pathway to achieve your career goals.
At TasTAFE we have three professional, working salons located in Devonport, Alanvale and Campbell Street campuses that will offer you the opportunity to learn and work as part of a team in a real-life hairdressing environment.
You'll gain experience in consulting with clients, selling products and services and applying a broad range of technical hairdressing services on clients including designing and cutting hair, colouring, straightening and perming, and other related client services.
You'll also have the opportunity to participate in a work placement, which will allow you to practice your hairdressing and communication skills as well as develop and maintain your own clientele for salon services.
On successful completion of this course, you will have the skills you need to seek employment as a qualified entry-level Hairdresser.
Career opportunities
Barber
Hair Stylist
Hairdresser
We're here to help…
At TasTAFE, we understand that everyone's journey is different and sometimes you might need some extra support to achieve your study or career goals.
Whether you are at the very start of your training, returning to study after a long break, or looking to upskill in a specific area, we're here to help you to be successful in your chosen field of study, apprenticeship or traineeship.
Our student support services are available for all students, and aim to provide the support you need to make your learning experience just that little bit easier.
Find out more about what support is available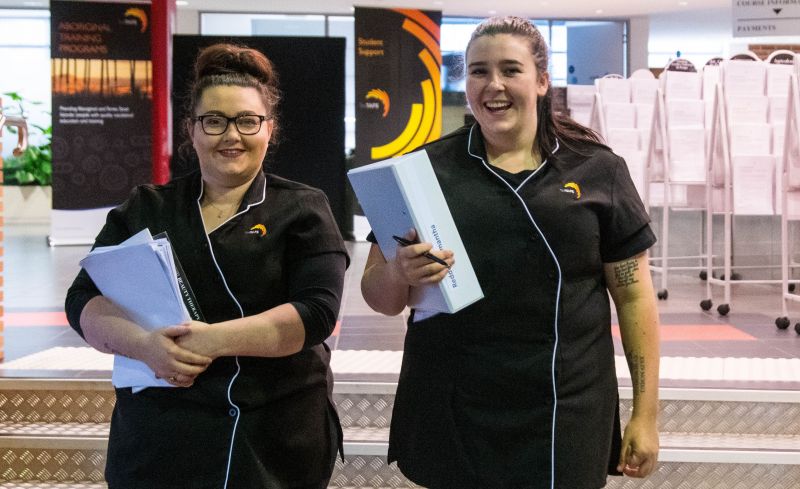 Contact us on 1300 655 307 or info@tastafe.tas.edu.au.
Career opportunities
Barber
Hair Stylist
Hairdresser