If you've completed an Offshore Technical Skills Record (OTSR) or equivalent, or have been recommended to undertake this short course by the Electrical Licencing authorities in Tasmania, this Electrical Competency Assessment will prepare you to apply for your Tasmanian Electrical Practitioner's Licence.
This short course is designed to assess the electrical competence of existing Electricians or overseas-trained Electrical Technicians who are undertaking a process to gain a local Electrical Licence in Tasmania.
The program includes gap training for the Electrical Competency Assessment - including up to 170 hours of eLearning, and some workshops and assessments at TasTAFE (as necessary) - and twelve months of workplace evidence in the form of Profiling submitted on a weekly basis and authorised by your supervising Electrician at your workplace. You'll also undertake Electrical Competency Assessment (ECA) face-to-face training and assessment of up to nine days at TasTAFE.
This training product is administered from Launceston but students can undertake the face-to-face training and assessment components of the course at Hobart, Launceston or Burnie. Please contact us for details.
The course consists of a combination of both online and classroom-based learning activities to prepare you for the Electrical Competency Assessment. You will be assigned an experienced Electrotechnology teacher to work with you and guide you through the process.
You'll cover a range of topics including WHS regulations, compliance requirements for the Electrical industry and codes and practices in the workplace, as well as selecting cable and equipment, arranging circuits and fault loop impedance. You'll also cover maximum demand and control and protection, as well as testing and verification of electrical installations. Your final ECA assessment will be undertaken at one of TasTAFE's specialist Electrotechnology facilities located across the state.
On successful completion of this course, you will be able to work with Consumer, Building and Occupational Services (CBOS) to finalise your licensing options.
Note: Entry requirements of this course will depend on factors such as:
recommendations of training requirements by Consumer, Building and Occupational Services (CBOS) who issue the Electrical Practitioners Licence in Tasmania
if you are an overseas-trained Electrician, you will need to have completed an Offshore Technical Skills Record (OTSR). You will probably need to undertake this whole program
if you are an existing Electrician and you have been recommended to undertake this training product by CBOS, you may need to only undertake the ECA component.
Before enrolling in this course, you should speak with our TasTAFE Electrotechnology Education Manager in relation to your specific training needs.
Locations, dates & times
Campus
Date
Attendance/Duration
Study type
North
Alanvale

5 Mar 2021

-


24 Dec 2021

Short course

This product is for the following: --Overseas trained electrical tradespeople who need to transition to a local Electrical Practitioners Licence outcome. or --Local electricians who have been advised by the electrical licencing authority

Mixed Learning
Enquire now
We're here to help…
At TasTAFE, we understand that everyone's journey is different and sometimes you might need some extra support to achieve your study or career goals.
Whether you are at the very start of your training, returning to study after a long break, or looking to upskill in a specific area, we're here to help you to be successful in your chosen field of study, apprenticeship or traineeship.
Our student support services are available for all students, and aim to provide the support you need to make your learning experience just that little bit easier.
Find out more about what support is available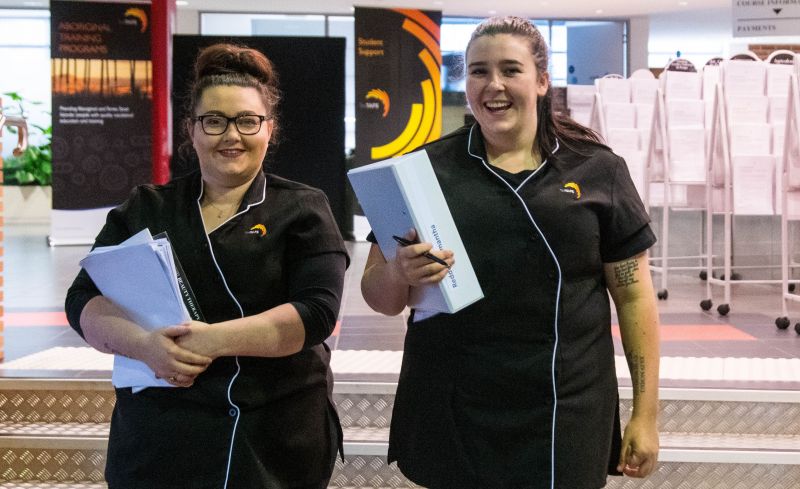 Contact us on 1300 655 307 or info@tastafe.tas.edu.au.