Learn to test a range of portable 240V items to maintain a safe working environment.
This short course provides training in the inspection and testing of single phase portable electrical appliances as well as single phase extension cords using a Portable Appliance Tester.
In this short course, you will test basic 240V items such as portable appliances, extension leads, computers, powered hand tools and portable safety switches, and learn about the effects of electric shocks on the body.
You will also learn about the methods used to reduce the risk of fire and electric shocks in appliances, how to test electrical appliances, and identify insulation resistance and earth continuity faults using a Portable Appliance Tester, as well as tag tested cord connected apparatus and cord assemblies, and how to comply with the Standard AS/NZS3760.
On successful completion of this short course, you will receive a Statement of Attendance for the unit undertaken.
Note– this short course has been developed in conjunction with Electricity Standards and Safety (ESS) and is only recognised in Tasmania.
This short course does not cover three-phase or fixed appliances.
Career opportunities
Testing and Tagging Technician
We're here to help…
At TasTAFE, we understand that everyone's journey is different and sometimes you might need some extra support to achieve your study or career goals.
Whether you are at the very start of your training, returning to study after a long break, or looking to upskill in a specific area, we're here to help you to be successful in your chosen field of study, apprenticeship or traineeship.
Our student support services are available for all students, and aim to provide the support you need to make your learning experience just that little bit easier.
Find out more about what support is available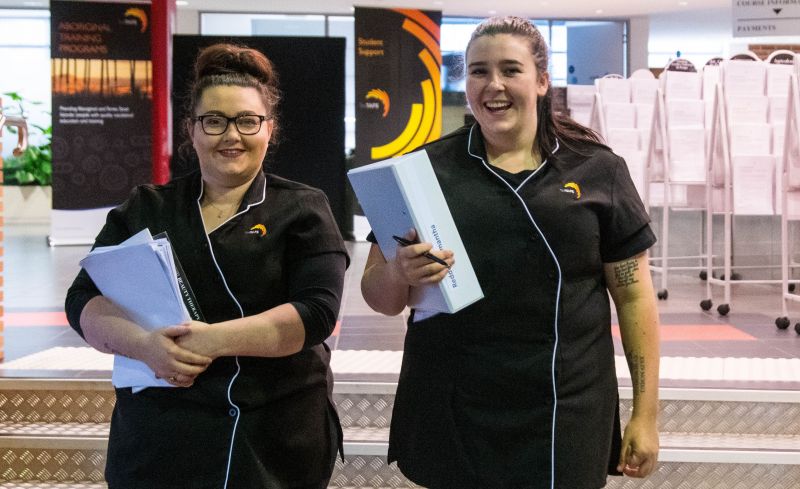 Contact us on 1300 655 307 or info@tastafe.tas.edu.au.
Career opportunities
Testing and Tagging Technician