Get the training you need to contribute to healthy, safe and productive workplaces as a Health and Safety Representative.
This short course is the initial five-day training course approved by the regulator that Health and Safety Representatives (HSRs) are entitled to under the Work Health and Safety Act 2012.
This course is suitable for workers, managers, supervisors and officers who want to contribute to healthy, safe and productive workplaces, and prevent illness and injury.
Over five days, you'll gain practical understanding and experience in applying legislation to solve problems, using the risk management process and hierarchy of control, and how to prevent and investigate incidents.
You'll also have the opportunity to develop skills in assisting duty holders with their rights and responsibilities, health and safety committees, and understanding the role of union entry permit holders and the regulator.
Our highly experienced teachers will lead you through practical group activities, role plays and scenarios where you will learn about the benefits of consulting, communicating and conflict resolution to foster continual WHS improvement, and how to effectively contribute to health and safety committees, WHS procedures and management systems.
Successful completion of this course will enable you to assist with WHS compliance, foster an environment of consultation and improve systems, culture and performance in your workplace.
We're here to help…
At TasTAFE, we understand that everyone's journey is different and sometimes you might need some extra support to achieve your study or career goals.
Whether you are at the very start of your training, returning to study after a long break, or looking to upskill in a specific area, we're here to help you to be successful in your chosen field of study, apprenticeship or traineeship.
Our student support services are available for all students, and aim to provide the support you need to make your learning experience just that little bit easier.
Find out more about what support is available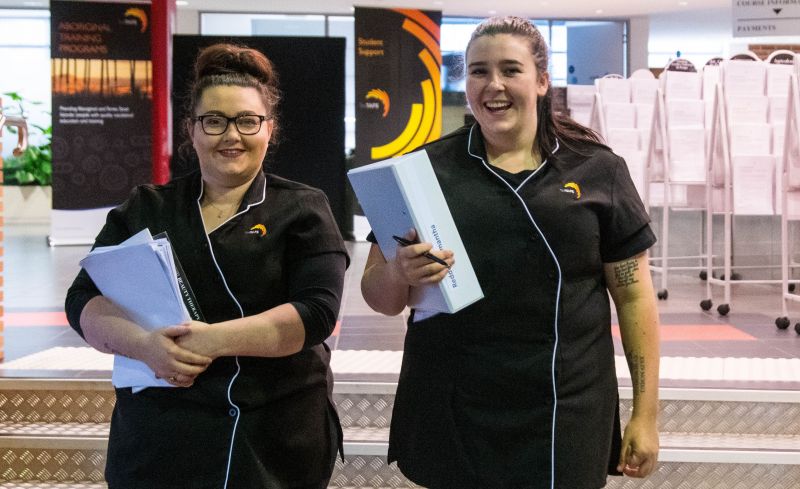 Contact us on 1300 655 307 or info@tastafe.tas.edu.au.