Gain the skills you need to safely assist clients with medication.
If you are interested in working in the health or community services sector and are looking to expand your skills, this online skill set will provide you with the knowledge and skills you need to support a person to self-administer medication.
In this skill set you'll learn about commonly used medications and potential side effects, the safe administration of oral medication, drops, lotions and creams and the relationship between medications and body systems. You will also have the opportunity to apply your knowledge in a simulated, hands-on learning environment, and within your current workplace.
Successful completion of this skill set will qualify you to assist clients with medication in a range of residential, community and health care settings.
The full skill set consists of HLTHPS006 – Assist Clients with Medication and HLTAAP001 – Recognise Healthy Body Systems, however you may choose just to undertake the individual units. Talk to us about how we can customise this skill set for your business.
We're here to help…
At TasTAFE, we understand that everyone's journey is different and sometimes you might need some extra support to achieve your study or career goals.
Whether you are at the very start of your training, returning to study after a long break, or looking to upskill in a specific area, we're here to help you to be successful in your chosen field of study, apprenticeship or traineeship.
Our student support services are available for all students, and aim to provide the support you need to make your learning experience just that little bit easier.
Find out more about what support is available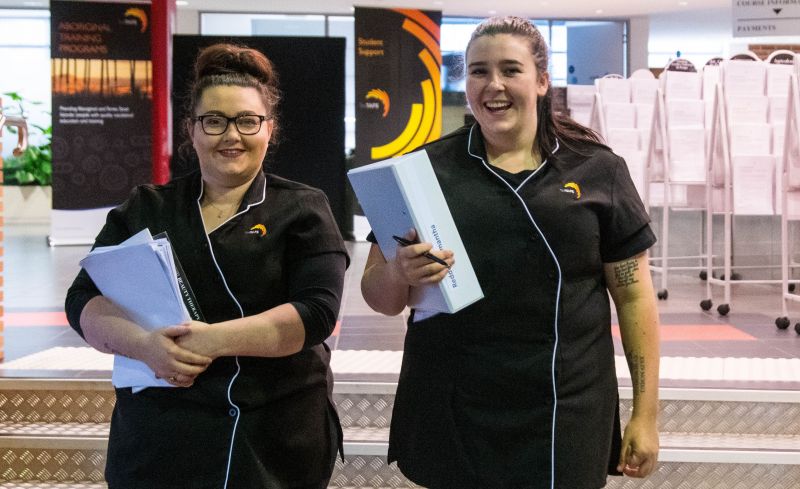 Contact us on 1300 655 307 or info@tastafe.tas.edu.au.