Get the skills you need to undertake community work and provide support to a wide range of individuals and groups.
If you would like to work in the Community Services sector and support individuals by providing person-centred services or through implementing specific community-based programs, then this is the course for you!
Our experienced and passionate teachers will work with you to gain the skills you need to communicate and work effectively in Health or Community Services settings and work with people in a range of community services organisations. Specialist areas include working with individuals with special needs such as mental health issues, domestic violence, disability and child protection.
In this course, you will learn how to respond to client needs and follow safe work practices for direct client care, as well as how to manage personal stressors in the work environment. You will also have the chance to develop the skills and knowledge you need to provide day-to-day support in community settings, and learn how to refer clients to appropriate services and support and provide assistance with client entitlements and benefits.
On-campus students will also get the opportunity to work with community organisations to complete a workplace project placement. The project will be developed in partnership with a community organisation to meet a specific need of the community – for example, activities surrounding Mental Health Week, RUOK Day, Communities for Children and Harmony Day.
On successful completion of this course, you will be qualified to seek employment as a Community Services Worker in a variety of community organisations. You may also wish to enrol in further study at TasTAFE in a Certificate IV or Diploma-level Community Services qualification, or go on to university to undertake an undergraduate degree in a related area.
Career opportunities
Community Services Worker
Neighbourhood Centre Worker
Youth Support Worker
We're here to help…
At TasTAFE, we understand that everyone's journey is different and sometimes you might need some extra support to achieve your study or career goals.
Whether you are at the very start of your training, returning to study after a long break, or looking to upskill in a specific area, we're here to help you to be successful in your chosen field of study, apprenticeship or traineeship.
Our student support services are available for all students, and aim to provide the support you need to make your learning experience just that little bit easier.
Find out more about what support is available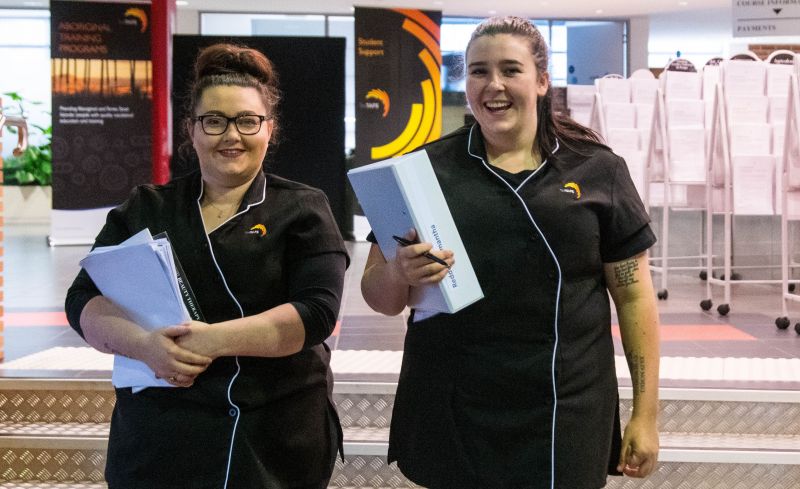 Contact us on 1300 655 307 or info@tastafe.tas.edu.au.
Career opportunities
Community Services Worker
Neighbourhood Centre Worker
Youth Support Worker