Begin your career in the meat industry and learn essential skills and knowledge about cuts of meat, meat preparation basics and food safety.
If you are looking at beginning a career within the meat industry, this eight-week, full-time course is a fantastic introduction to meat processing.
In this course, you'll be introduced to the art of meat processing in Drysdale's specialist classrooms, and learn what it takes to prepare quality meat products.
You'll gain lots of practical, hands-on experience preparing meat and learning about different cuts of meat, and you'll also gain valuable knowledge in workplace hygiene, sanitation and safety.
On successful completion of this course, you'll have the skills you need to seek employment opportunities in supermarkets, meat processing plants and as a butcher's shop assistant. This course will also allow you to develop the skills and expertise you need to continue your career pathway and employment progression into AMP30815 – Certificate III in Meat Processing (Retail Butcher), and/or a pathway to a Retail Butcher apprenticeship.
Career opportunities
Retail Butcher Apprentice (Independent and Supermarket)
Retail Butcher
Abattoir Butcher
Supermarket Butchery Assistant
Meat Processing Plant Worker
We're here to help…
At TasTAFE, we understand that everyone's journey is different and sometimes you might need some extra support to achieve your study or career goals.
Whether you are at the very start of your training, returning to study after a long break, or looking to upskill in a specific area, we're here to help you to be successful in your chosen field of study, apprenticeship or traineeship.
Our student support services are available for all students, and aim to provide the support you need to make your learning experience just that little bit easier.
Find out more about what support is available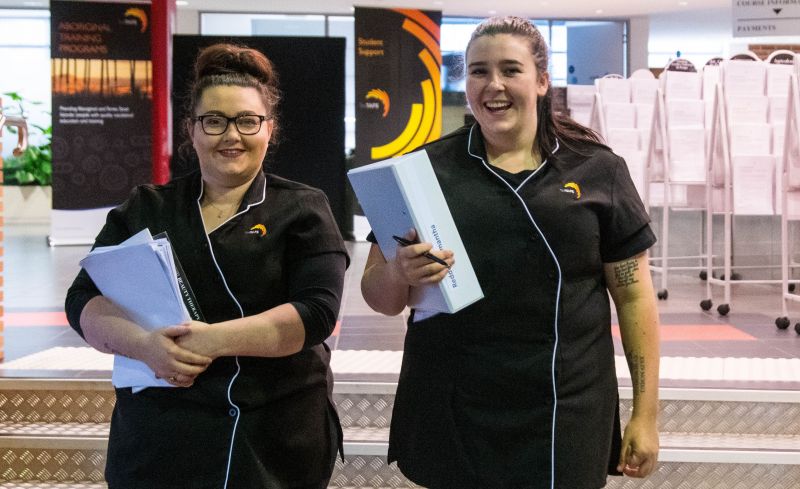 Contact us on 1300 655 307 or info@tastafe.tas.edu.au.
Career opportunities
Retail Butcher Apprentice (Independent and Supermarket)
Retail Butcher
Abattoir Butcher
Supermarket Butchery Assistant
Meat Processing Plant Worker