Advance your English language skills to live, study and work in your new community, and effectively participate in a range of community, further training or employment opportunities.
This nationally recognised qualification is free free for eligible Tasmanian residents, and is designed for people from a language background other than English who have English as a second or additional language.
This course is an intermediate-level course which is ideal if you have already developed a basic level of English language competence and numeracy skills.
In this course, you will be able to further develop both your English language and numeracy skills in order to participate in a range of community, further training or employment opportunities.
In this course, you'll develop your English skills to start job seeking, give and understand routine spoken presentations, carry out routine transactions in English such as applying for a course, filling in application forms, negotiations, problem solving, engage in routine spoken conversations, read and listen to the news, develop reading and writing skills for further study and training.
Your learning will be based around 'settlement themes' to help you further develop your understanding about things like buying/renting homes, the Australian community (occupations, current affairs, public buildings), work readiness, current events, and preparing for further education or training.
In this course you will undertake different types of activities including role plays, class discussions and listening to guest speakers, as well as using audio-visual resources (DVDs, CDs, etc.), technology and some games to practice your English.
You'll also have the opportunity to go on a number of excursions where you can practise your English in real-life situations like and continue to develop your knowledge of the local community.
Note- This course is fully subsidised for permanent residents from a non-English speaking background. Temporary visa holders will need to check eligibility with a TasTAFE staff member.
We're here to help…
At TasTAFE, we understand that everyone's journey is different and sometimes you might need some extra support to achieve your study or career goals.
Whether you are at the very start of your training, returning to study after a long break, or looking to upskill in a specific area, we're here to help you to be successful in your chosen field of study, apprenticeship or traineeship.
Our student support services are available for all students, and aim to provide the support you need to make your learning experience just that little bit easier.
Find out more about what support is available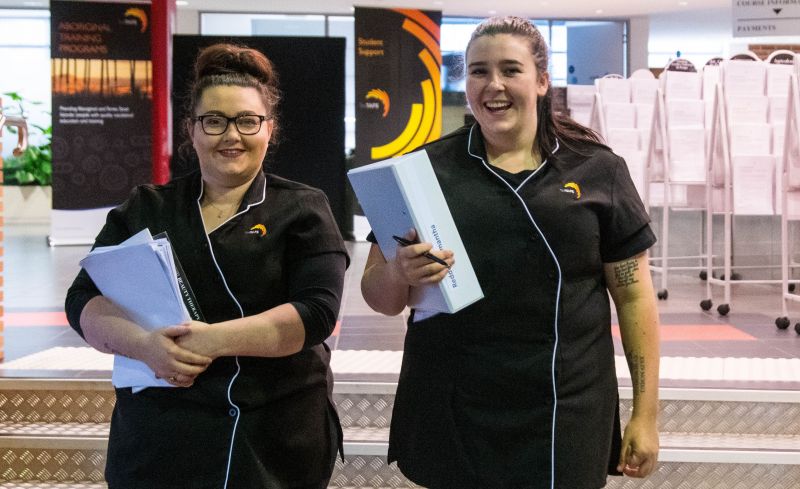 Contact us on 1300 655 307 or info@tastafe.tas.edu.au.