Action for IDAHOBIT Day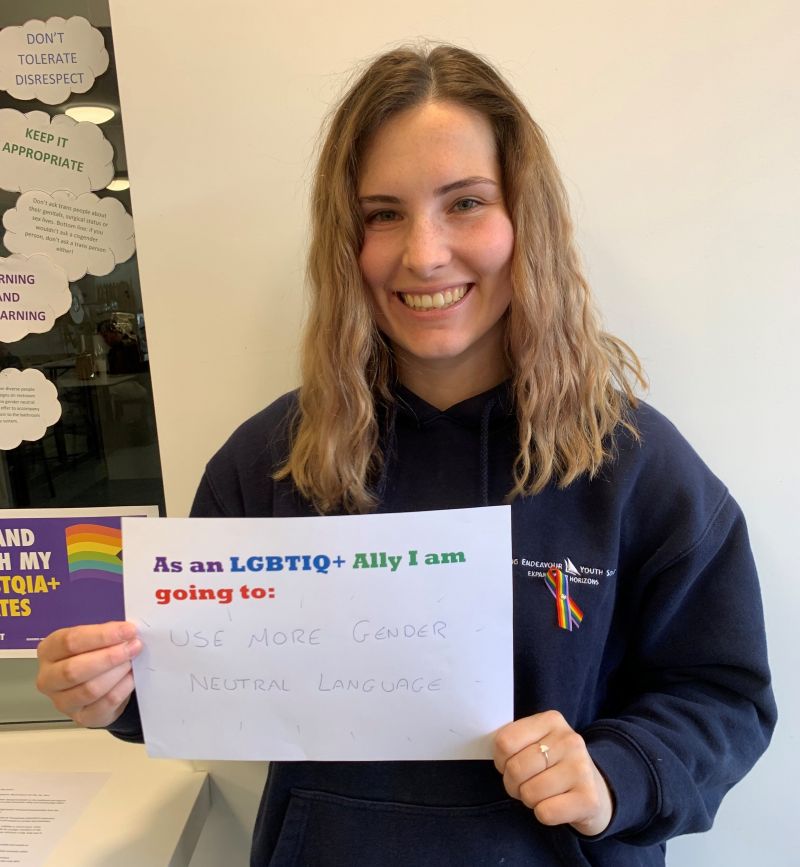 On Monday May 17, the TasTAFE Rainbow Action Group held events for International Day Against Homophobia, Biphobia, Interphobia and Transphobia (IDAHOBIT) Day, at campuses around the state. Staff and students came together to raise awareness, and challenge prejudice and discrimination, against the LGBTIQ+ community.
The focus was on 'being an ally' and involved discussions around actions we can take to foster safe, inclusive and just campuses and communities. Everyone was invited to share actions they would take, in the form of pledges, including 'use gender neutral language', 'stand up when I see homophobia', and 'challenge gender norms', to name a few. The Rainbow Action Group plans to create a collage of the photos of people holding up their pledges, to display around campuses, in the hope this will promote a sense of safety and inclusion for our LGBTIQ+ community.