Spark the beginning of a long and rewarding career in Electrotechnology with this entry-level qualification.
Whether you are seeking a pre-apprenticeship pathway or are a school leaver who wants to pursue a career in the Electrotechnology industry, or if you are currently working in the industry and are looking to gain a qualification or update your skills, this career start entry-level Electrotechnology course has something for everyone!
In this course you will learn the basic skills and safety requirements needed to begin your career in Electrotechnology, and assist your chances of gaining an Apprenticeship in one of the Electrical, Refrigeration, Electronics and/or Telecommunications trades.
You'll have the opportunity to gain lots of hand-on experience by learning how to handle electrical components, solve problems in D.C. circuits, and how to identify and select components, accessories and materials for Energy sector work activities. You may also have the opportunity to undertake a work placement in industry.
Throughout the course, you will also learn how to use routine equipment, plant and technologies, apply environmental and sustainable procedures and carry out diverse work activities in an Energy Sector environment, as well as gain the skills and knowledge you need to apply work health and safety regulations, codes and practices to ensure a safe workplace.
Successful completion of this qualification will enable you to seek employment in a wide range of Electrotechnology trades, and provide you with a pathway to further study at Certificate III, IV or Diploma-level. You will also receive a Statement of Attainment for the units successfully completed.
Note– some of the units in this course contribute towards Certificate III-level qualifications, such as UEE30811 – Certificate III in Electrotechnology.
Locations, dates & times
Campus
Date
Attendance/Duration
Study type
Apply
North
Alanvale

1 Feb 2021

-


27 May 2021

Full-time

3 days per week - Monday, Tuesday & Thursday, 9.00am - 4.30pm Course runs over 14 weeks.

On-Site
Closed
South
Clarence

1 Feb 2021

-


25 Jun 2021

Full-time

3 days per week - Tuesday, Wednesday and Thursday 9.00am - 4.30pm Course runs over 14 weeks.

On-Site
Closed
North West
Burnie

22 Feb 2021

-


1 Jul 2021

Full-time

3 days per week, Monday, Tuesday and Thursday, 8:30am - 4:00pm

On-Site
Apply now
Career opportunities
Electrical Apprenticeship
Refrigeration Apprenticeship
Service Technician
Telecommunications Technician
We're here to help…
At TasTAFE, we understand that everyone's journey is different and sometimes you might need some extra support to achieve your study or career goals.
Whether you are at the very start of your training, returning to study after a long break, or looking to upskill in a specific area, we're here to help you to be successful in your chosen field of study, apprenticeship or traineeship.
Our student support services are available for all students, and aim to provide the support you need to make your learning experience just that little bit easier.
Find out more about what support is available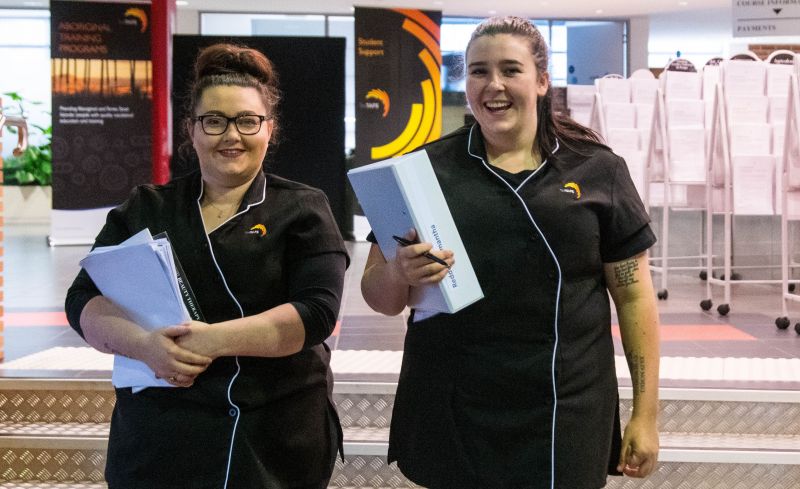 Contact us on 1300 655 307 or info@tastafe.tas.edu.au.
Career opportunities
Electrical Apprenticeship
Refrigeration Apprenticeship
Service Technician
Telecommunications Technician