Get the skills you need to diagnose and repair electrical faults in modern heavy vehicles and motorcycles in the automotive retail, service and repair industry.
This skill set has been designed for existing Automotive Technicians working in the field of heavy vehicle and motorcycle service and repair, and covers the fundamental requirements for Automotive Technicians to diagnose and repair a range of electrical faults
In this course, you will learn how to use and maintain electrical test equipment in an automotive workplace, solder electrical wiring and circuits, and apply knowledge of automotive electrical circuits and wiring system, as well as read and apply vehicle wiring schematics and drawings.
You'll have the opportunity to install vehicle lighting and wiring systems, and repair wiring harnesses and looms, as well as install basic ancillary electrical systems and components. You'll also gain valuable hands-on experience in diagnosing and repairing a range of systems including network electronic control systems, compression ignition engine management systems, automotive electrical systems, electronic body management systems, and instruments and warning systems.
On successful completion of this course, you will receive a Statement of Attainment for the units completed and have the skills you need to diagnose and repair a range of electrical faults in contemporary light vehicles. You may also like to undertake further study in this area and continue your training at TasTAFE with AUR30616 – Certificate III in Light Vehicle Mechanical Technology.
Note: If you already hold AUR30616 – Certificate III in Light Vehicle Mechanical Technology you can also complete the nationally recognised AURSS00029 – Automotive Electrical Skill Set for Light Vehicle Technicians.
Career opportunities
Automotive Heavy Vehicle Technician
Automotive Motorcycle Technician
We're here to help…
At TasTAFE, we understand that everyone's journey is different and sometimes you might need some extra support to achieve your study or career goals.
Whether you are at the very start of your training, returning to study after a long break, or looking to upskill in a specific area, we're here to help you to be successful in your chosen field of study, apprenticeship or traineeship.
Our student support services are available for all students, and aim to provide the support you need to make your learning experience just that little bit easier.
Find out more about what support is available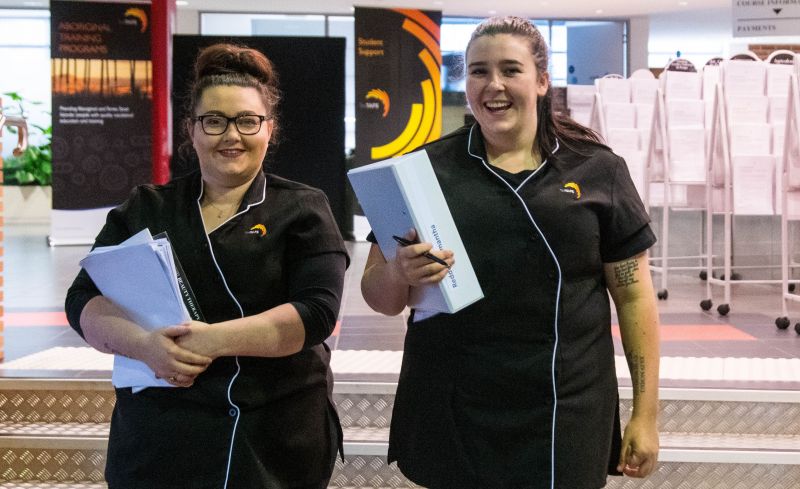 Contact us on 1300 655 307 or info@tastafe.tas.edu.au.
Career opportunities
Automotive Heavy Vehicle Technician
Automotive Motorcycle Technician