If you are passionate about sharing your industry skills and knowledge with the next generation, you should think about becoming a qualified trainer and assessor!
A qualification in Training and Assessment (TAE) will provide you with the skills and knowledge you need to deliver training and assessment programs in the Australian Vocational Education and Training (VET) sector – including TAFEs and private Registered Training Organisations (RTOs), as well as secondary colleges with vocational programs.
TAE qualifications will enable you to develop the skills and knowledge you need to understand the VET sector, and design learning tasks to meet the needs of learners and enterprises, as well as deliver training, and plan and conduct assessments.
Teachers in Vocational Education and Training (VET) in Australia require currency and competency in their industry area as well as current Training and Assessment qualifications as deemed by the Australian Skills Quality Authority (ASQA). This is currently TAE40116 – Certificate IV in Training and Assessment, or its equivalent. You may also hold a higher qualification in adult education and training.
Depending on your role, the full TAE40116 qualification may not be required and you might find that a skill set may be more appropriate. Skill sets may be more suitable if you are delivering and assessing non-accredited training, often in an enterprise environment.
Please note you will need to enrol in both TAE40116 and the Enterprise Trainer-Presenting Skill Set to complete the qualification.
Do you have TAE40110? Continue below for information and to apply for the TAE40116 (upgrade)
The TAE Upgrade provides a conversion of the superseded qualification TAE40110 to the current TAE40116. The tuition fee for the upgrade is $1250.
To enrol in this qualification you must be able to demonstrate vocational competency and currency in your proposed teaching and assessing area. Vocational competency is defined as broad industry knowledge and experience and may include, but is not limited to, holding a relevant unit of competency or qualification in that area.
The Upgrade pathway may be used only if you already hold TAE40110 and are conducting training and/or assessment in the workplace or for an RTO.
Locations, dates & times
Campus
Date
Attendance/Duration
Study type
Apply
Online
Online

31 May 2021

-


3 Dec 2021

Part-time

This course is run online in clusters with webinars on Mondays and Wednesdays 9:00 - 12:00. We recommend completing the Enterprise Trainer-Presenting Skill Set prior to enrolling in this course. You will need to enrol in this separately.

Online
Apply now
Online

19 Jul 2021

-


3 Dec 2021

Part-time

UPGRADE ONLY: This course is only for those who currently hold TAE40110 and wish to upgrade to TAE40116. Webinars will be held once per week on Wednesday 9:00 - 12:00.

Online
Apply now
Career opportunities
Assessor (Training)
Learning Product Developer
Trainer
Trainer and Assessor
We're here to help…
At TasTAFE, we understand that everyone's journey is different and sometimes you might need some extra support to achieve your study or career goals.
Whether you are at the very start of your training, returning to study after a long break, or looking to upskill in a specific area, we're here to help you to be successful in your chosen field of study, apprenticeship or traineeship.
Our student support services are available for all students, and aim to provide the support you need to make your learning experience just that little bit easier.
Find out more about what support is available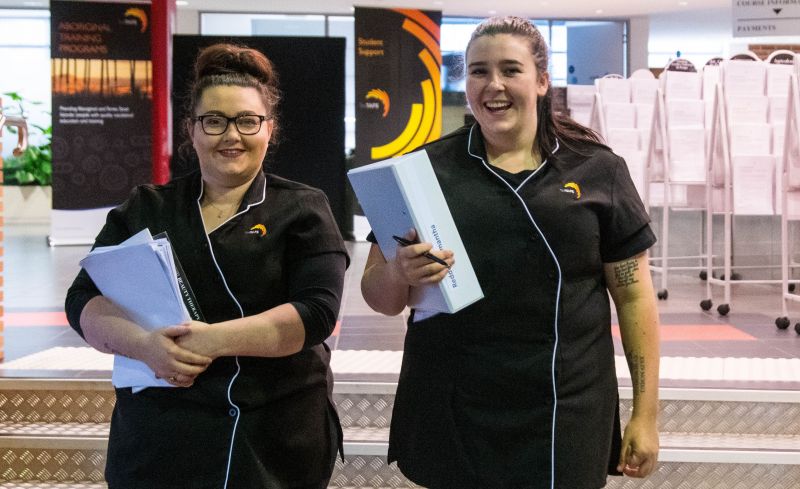 Contact us on 1300 655 307 or info@tastafe.tas.edu.au.
Career opportunities
Assessor (Training)
Learning Product Developer
Trainer
Trainer and Assessor