Get the skills you need to become a manager or supervisor within the tourism industry, or effectively operate your own travel or tourism business.
This course will provide you with an advanced understanding of how the tourism industry operates, including business operations and regulations, culturally suitable and sustainable practices and efficient planning techniques.
In this course, you will learn how to research and comply with regulatory requirements, source and use information on the Tourism and Travel industry, develop a range of tourism products and write complex documents, as well as develop and implement marketing strategies and manage diversity in the workplace.
Throughout the course, you will also learn how to develop and implement a business plan, develop and manage quality customer service practices and enhance customer service experiences, as well as establish and conduct business relationships, lead and manage people and monitor work operations.
In this course, you will also learn how to manage risk, interpret financial information and manage finances within a budget – including the preparation and monitoring of budgets – and how to establish and maintain a work health and safety system.
The program will be delivered in tandem with the SIT60316 – Advanced Diploma of Hospitality Management program. On successful completion of this course, you will be equipped to work in any sector of the tourism industry as a senior manager, general manager or owner-operator of any style of tourism business. You may also like continue on to undertake further study at university level, as the University of Tasmania offers articulation pathways for TasTAFE students completing this qualification. This means that you will be able to receive credit towards the Bachelor of Tourism or Bachelor of Business Administration (Tourism Management) degrees.
Note– students who complete SIT60116 – Advanced Diploma of Travel and Tourism Management at Drysdale may study in the Accelerated Study Mode in Launceston, which will enable students to complete three semesters of study in one calendar year, with the first intake of students into the Bachelor of Business Administration program occurring in February of 2021. A selection process, including interview, will take place prior to the enrolment of the program. Please contact us to find out more
Career opportunities
Business Development Manager
Marketing Manager
Travel Manager
Tourism Manager
Manager of Groups and Incentives
We're here to help…
At TasTAFE, we understand that everyone's journey is different and sometimes you might need some extra support to achieve your study or career goals.
Whether you are at the very start of your training, returning to study after a long break, or looking to upskill in a specific area, we're here to help you to be successful in your chosen field of study, apprenticeship or traineeship.
Our student support services are available for all students, and aim to provide the support you need to make your learning experience just that little bit easier.
Find out more about what support is available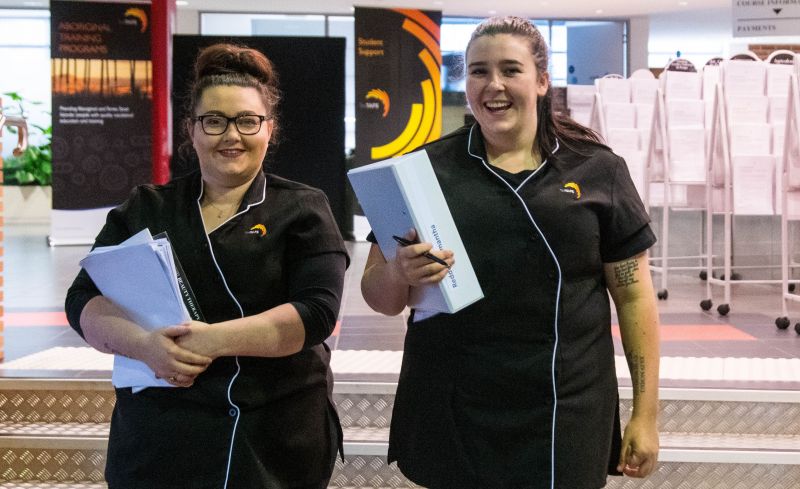 Contact us on 1300 655 307 or info@tastafe.tas.edu.au.
Career opportunities
Business Development Manager
Marketing Manager
Travel Manager
Tourism Manager
Manager of Groups and Incentives