If you get excited about other people's holidays and travel plans, love problem-solving, and are looking to advance your career in the Travel and Tourism industry… then this is the qualification you've been looking for!
This course is ideal if you are highly motivated and have previous experience in the Travel and Tourism industry and are looking to formalise your qualifications, or if you are looking for work within the industry.
This course has been designed to help you gain a strong working knowledge and understanding of all sectors of the Travel and Tourism industry, including tourism product information, Tasmanian and Australian destinations, customer service, tourism sales and financials, social media and website design.
In this course, you'll learn how to show social and cultural sensitivity and enhance the customer service experience, as well as develop your skills in managing conflict and coaching others in job skills relevant to the Travel and Tourism industry.
Throughout the course, you will learn how to provide advice on Australian destinations and sell tourism products and services, as well as access and interpret product information and book supplier products and services and process travel-related documentation. You'll also learn how to use a computerised reservations or operations system and provide visitor information, as well provide advice on Australian wines and provide responsible service of alcohol. You'll have the opportunity to gain valuable experience in coordinating the production of brochures and marketing materials, and using social media in a business, as well as learning how to build and launch a small business website.
On successful completion of this course, you'll have the skills you need to provide high quality travel and tourism services across a range of Travel and Tourism industry sectors. You'll be well-equipped to seek rewarding job roles with a diverse range of employers including travel agencies, tour wholesalers, tour operators, inbound tour operators, tourist attractions, visitor information centres and other tourism businesses. You might also be interested in undertaking further study in this area at TasTAFE with SIT60116 – Advanced Diploma of Travel and Tourism Management, and go on to study a Bachelor of Business Administration (BBA 33H) at the University of Tasmania, majoring in Tourism Management.
Career opportunities
Tourism Operator
Tourism Manager
Inbound Travel Agent
Travel Consultant/Agent
Tourism Marketing Coordinator
Visitor Information Centre Supervisor
We're here to help…
At TasTAFE, we understand that everyone's journey is different and sometimes you might need some extra support to achieve your study or career goals.
Whether you are at the very start of your training, returning to study after a long break, or looking to upskill in a specific area, we're here to help you to be successful in your chosen field of study, apprenticeship or traineeship.
Our student support services are available for all students, and aim to provide the support you need to make your learning experience just that little bit easier.
Find out more about what support is available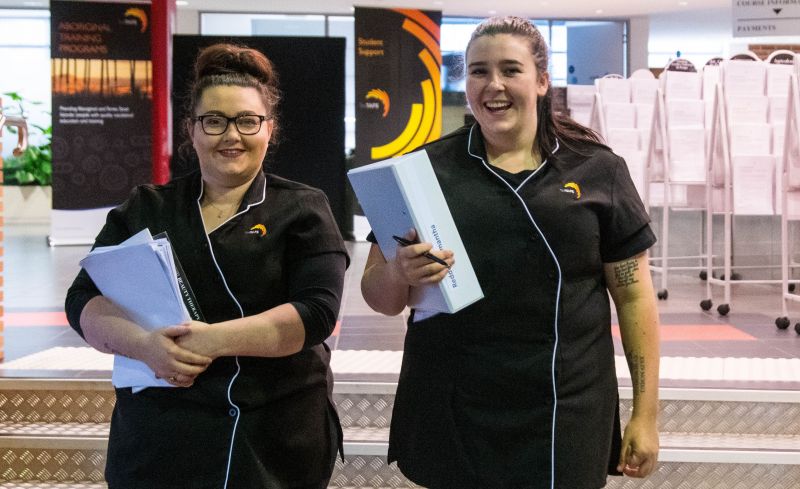 Contact us on 1300 655 307 or info@tastafe.tas.edu.au.
Career opportunities
Tourism Operator
Tourism Manager
Inbound Travel Agent
Travel Consultant/Agent
Tourism Marketing Coordinator
Visitor Information Centre Supervisor